Total rewards experts talk about how to combat the great resignation and what employees want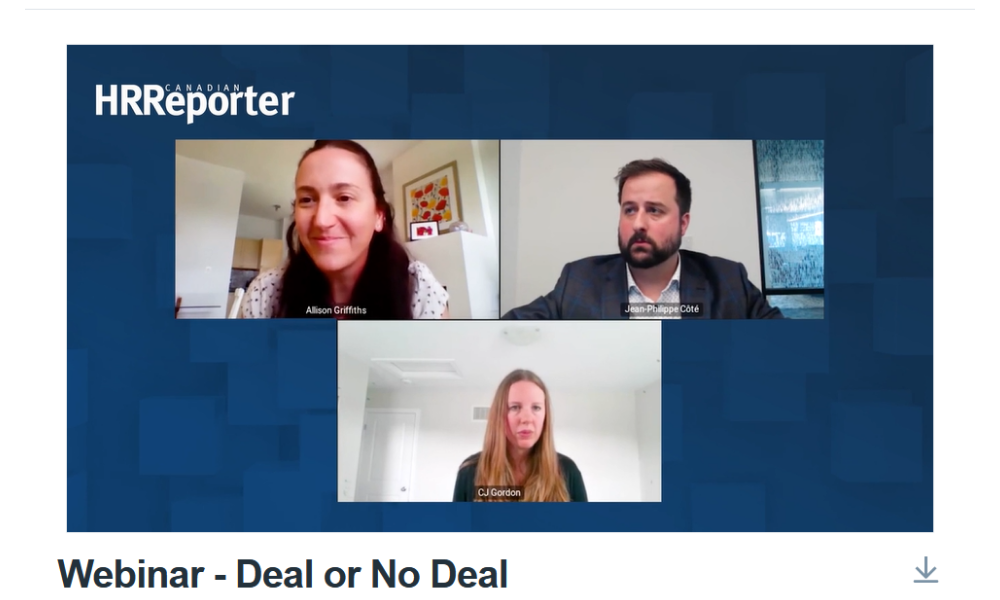 Recent research by Mercer has found that Canadian employees are reprioritizing what's important to them and this may be contributing to the great resignation.
In a 42-minute presentation for Canadian HR Reporter subscribers, three Mercer consultants — Allison Griffiths, C.J. Gordon, and Jean-Philippe Coté — discuss the critical needs of Canadian employees, so employers can identify the gaps in their total rewards strategy, discover potential value creators for employees, and limit the loss of talent.
They provide takeaways for HR such as what employees want and need from their total rewards packages and how employers are responding to the change in employee priorities.