Nearly three-quarters feel unsupported or unprotected by employer: survey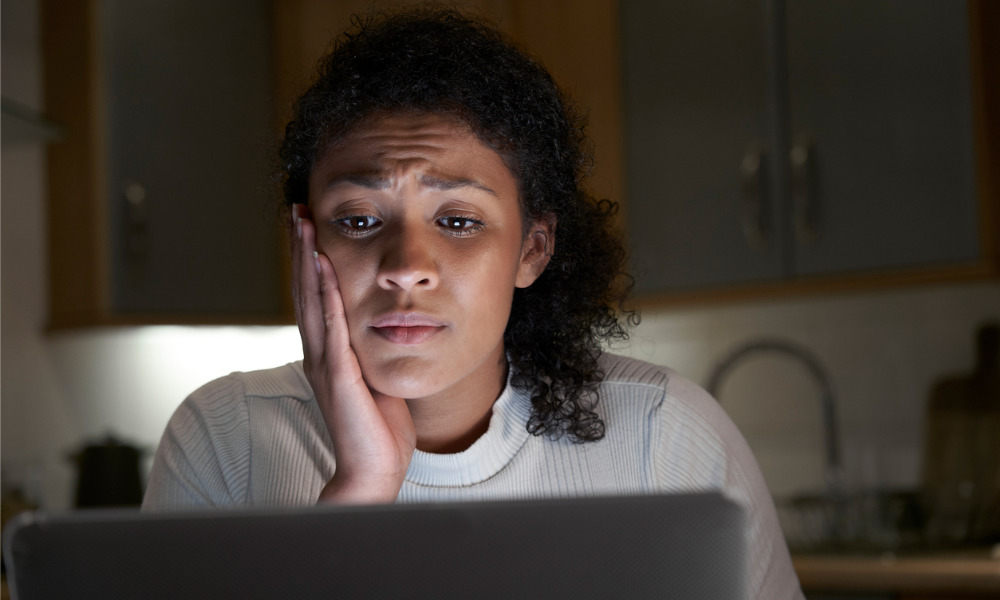 Nearly half (45 per cent) of women experiencing sexual harassment say it happens remotely, according to a report.
This can include: sexual messages, such as email, texts or social media posts; cyber harassment such as Zoom, Teams or Slack; and sexual calls.
And 23 per cent of women who have experienced harassment say it has increased since they started working from home in March, and 15 per cent report an increase in online harassment whilst working from home during the COVID-19, found a survey of women in the United Kingdom and Wales by the charity Rights of Women.
"These statistics echo what women have been telling us already: Sexual harassment at work happens online as well as in-person," says Deeba Syed, senior legal officer at Rights of Women. "Women continue to suffer sexual harassment despite the COVID-19 pandemic. Women working from home have seen their harassers take to Zoom, Microsoft Teams, social media, messages, and phone calls, to continue the torrent of abuse."
Are employers doing enough?
More than seven in 10 (72 per cent) of women experiencing sexual harassment at work do not feel their employer is doing enough to protect or support them from the harassment and abuse, finds the survey of 336 women.
And 29 per cent of women who have reported sexual harassment to their employer say that the response has been negatively impacted by the COVID-19 pandemic, such as in-person restrictions and communication delays.
Women's health and safety from sexual harassment at work is being undermined and overlooked by their employers, says Syed.
"Women have told us that employers are exploiting the COVID-19 pandemic to delay and frustrate the justice processes for women who do come forward to report harassment. In doing so, they continue to neglect their legal responsibility to prevent and protect women from sexual harassment at work."
Employers are still getting in trouble when it comes to harassment, as seen in two Ontario cases: One involving the former supervisor at an Ontario group home and another an Ontario car dealership.
'Perfect storm' of conditions
Remote workplaces or those that are decentralized "truly have the perfect storm of harassment conditions," say two experts at tech company EVERFI: Elizabeth Bille, senior vice president of workplace culture, and Holly Rider-Milkovich, vice president of impact and education.
They cite the following conditions:
Increased employee stress and fatigue due to COVID-19
Decreased formality and civility in online environments
Lack of in-person witnesses in remote workspaces
Challenges in monitoring remote employee conduct
Lack of information about how supervisors should address online behavior
However, there are things that managers can do to address the issue, say Bille and Rider-Milkovich. For one, managers should also set a clear expectation that the same anti-harassment policies and guidelines for professional behaviour in-person also apply in the remote environment
"[That includes] thinking carefully before making comments about a person's appearance or their home, making jokes about being in bed while working or sharing inappropriate memes. These can seem harmless, but they can make individuals uncomfortable and can also lead to even more egregious behaviour if allowed to pass unchecked."