Changing culture - even in a pandemic - is about focusing on leadership, consistency and empathy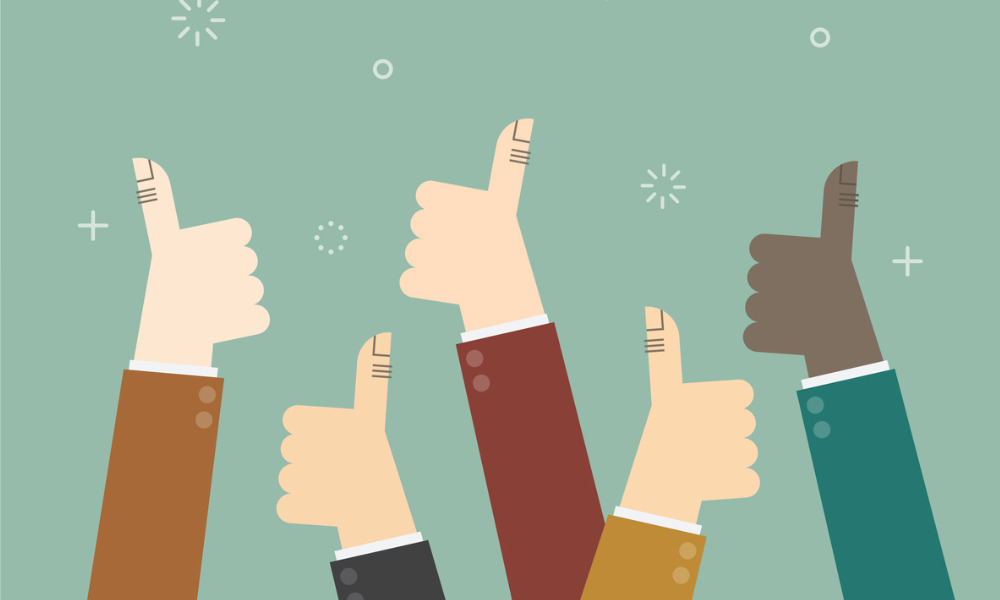 "Can you fix my culture?" It's a question I get asked all the time, with variations including: "We need to get better Glassdoor ratings — can you help with that?" and, more recently, "Since COVID-19 restrictions, we have been working from home and living with uncertainty. How do we do right by our people from afar?"
The answer? No one can fix a culture because culture is an outcome: It's the sum of the employees' experiences that have become habits, rituals and norms that develop in an organization slowly over time. Think of the last time you created a new habit. Now think about how hard it would be to get dozens or thousands of people to do the same thing.
And being able to fix anything depends on total leadership agreement about the problem and an agreement that certain conditions must be met.
If you're looking to fix your culture, here are my five "workplace culture truths."
Leadership is relationships
Nobody said leadership was easy. If you're leading a company, you know it takes clear vision, serious courage and endless grit to survive. What a lot of leaders don't realize is that their employees look to them for continuous, unconscious reinforcement of the decision that they made to join the company. In a pandemic, this means over-communicating so that leaders' words and deeds reach people at home amid all the distractions, stress and uncertainty at play.
Needless to say, employee relationships deserve time and emotional investment, and this begins at the very top. In leadership, you are always in relationships. Sometimes, "Fix my culture" is actually a stand-in for "Fix me," and that's a whole other problem (but certainly worth solving).
Balance security and freedom
For me, the freshest voice on workplace relationships is psychotherapist Esther Perel. She talks about how we have opposing desires for security and freedom at a biological level, and too much of one or the other can destroy us (emotionally and cognitively).
When I talk to CEOs, I want to understand how much has changed for their employees and to what extent they've tried to create stability and consistency to moderate the outside world in flux. Ideally, we provide opportunities for people to stretch themselves where they want to (such as new projects, skills and clients) and we support them with things that won't change (including purpose, values, strong management and support).
Empathy and engagement
Empathy: It's what makes us more compassionate, thoughtful and creative because it drives us to do things for others. It also makes us better leaders, because we see our ability to be in service of others, employees and customers alike. It might be the single most important capability in the future of work, when we consider how much change is happening to us individually and as a society.
When there is deep customer empathy, the organization is designed and structured to succeed for them. When there is employee empathy, internal communications efforts are more authentic, and we see improved employee engagement as an outcome.
I'm not a fan of employee engagement for its own sake. I think it puts leaders and their people into a dynamic of adult-child, where the adult is constantly trying to delight the child with a feature-filled workplace. I do believe in the creation of adult-adult relationships where we give people the meaningful work of solving real problems for others and give them the autonomy to do so.
Change happens in workdays, not workshops
Raise your hand if you've been in a mind-blowing, inspiring workshop with colleagues. Now, how many of you don't quite remember the outcomes? If we think we're going to change our organizational norms and habits — which took years to form — over a few days, we are no better than the couple that goes on a two-day retreat to fix their marriage.
Change happens gradually, in the formation of habits. Perhaps one upside to the need to schedule everything lately is that we are being nudged away from inspirational, all-hands meetings. Yes, we still need CEOs to set the tone, but let's use this as the launch of regular, meaningful team and manager conversations to drive change over time, with patience and consistency.
This is not a gap analysis: Focus on strengths
I'm a distance athlete. Not only am I built for distance, but I was miserably bad at hand-eye co-ordination as a kid. The lesson? Leaning into our strengths is way more fun and efficient than trying to improve on our weaknesses.
When I talk to CEOs about making improvements, I want to understand their strengths and weaknesses in equal depth and detail. I want CEOs to investigate where they're best positioned to grow from their existing strengths — the things that make them great today and the norms, habits and beliefs that they already possess that will make things even better.
What do you see as the truths of great cultures?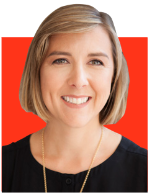 Erin O'Keefe Graham is the founder of Neighbourhood Consulting, which helps organizations build neighbourhood cultures: workplaces where connection, engagement and innovation serve to create value. For more information, visit www.linkedin.com/in/erinokeefe.