Many workers judge colleagues' homes, appearance and don't feel better connected: survey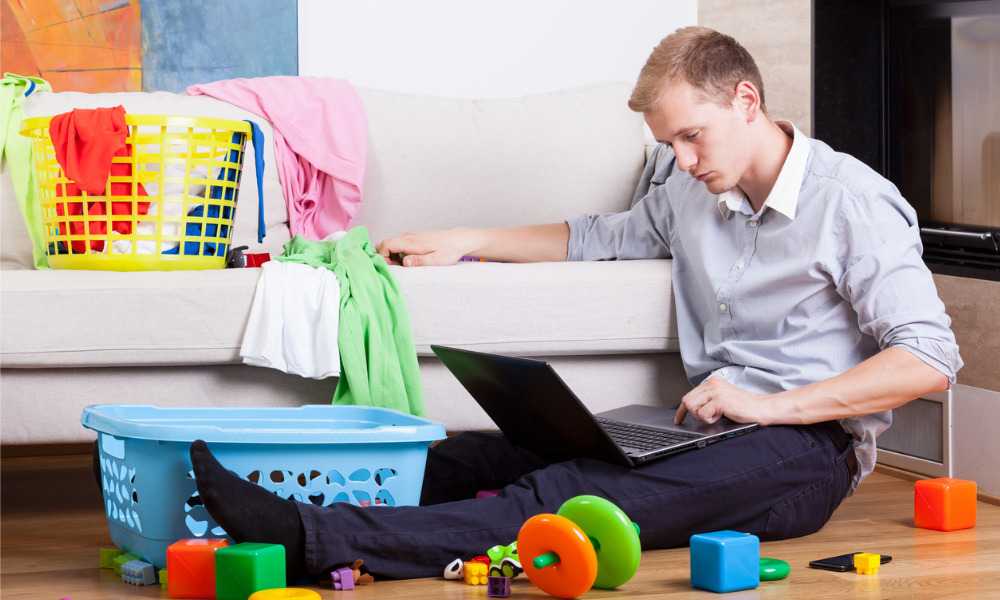 With the massive growth of video calls and remote work during the pandemic, employees are getting a good glimpse into the personal lives of their colleagues.
Is that a good thing? It depends, according to a recent survey of 1,000 U.K. workers released by PR and marketing firm Eskenzi.
One-quarter (25 per cent) say video conferencing has made them feel they know their colleagues better and therefore appreciate them more. Another 25 per cent say looking professional on the calls has made them view their co-workers more favourably.
However, 61 per cent of women say they don't feel they know their colleagues better and view them neither more or less favourably thanks to video conferencing, compared to 50 per cent of men.
And men (30 per cent) are more likely to view their co-workers in a more positive light thanks to video conferencing because they feel they got to know them better compared to women (20 per cent). Women are also less concerned with how their colleagues presented themselves professionally: 17 per cent of men cited this as the reason they view their co-workers less favourably, compared to 10 per cent of women.
But the background of a video call is also important, as 40 per cent of workers say they judge their colleagues on how their house looks. Among these, 28 per cent say they now view their co-workers more favourably, but 12 per cent say the state of their co-workers' house negatively influenced their judgments, found Eskenzi.
Older generations seem less concerned with what their co-worker's house looks like, with 73 per cent of people over 55 saying their opinion hasn't changed, compared to 39 per cent for 18 to 24 year olds and 52 per cent for 25 to 34 year olds.