'Canadians have adapted and have quickly become the 'productive, anywhere' worker'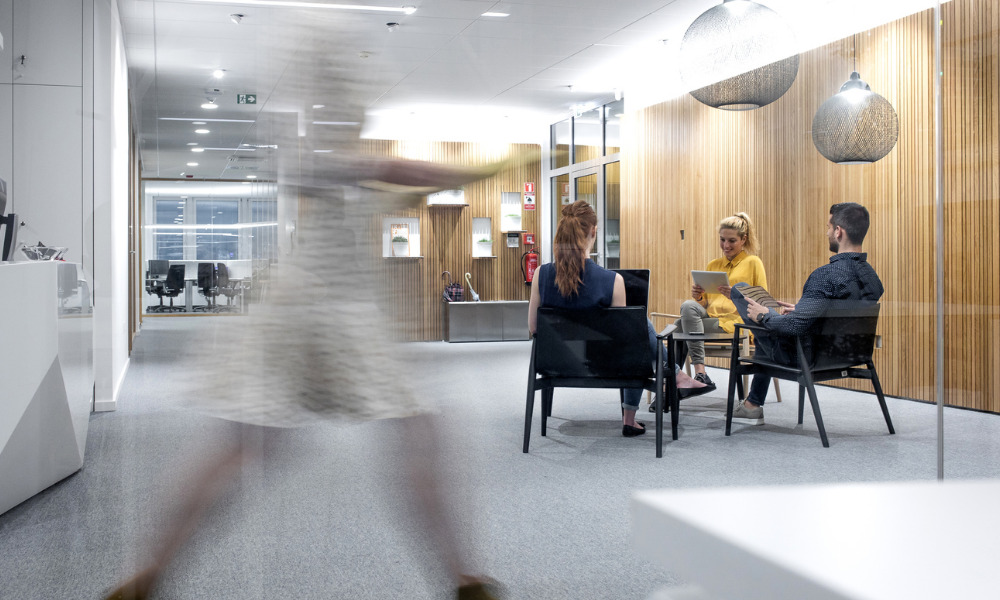 Nearly six in 10 (58 per cent) of workers worked in a hybrid model during the COVID-19 pandemic, and 83 per cent say that the hybrid model is optimal in the future, according to a report from Accenture.
However, 25 per cent of respondents worked fully onsite throughout the pandemic and are likely to remain onsite for the foreseeable future.
Overall, 42 per cent of respondents say they are thriving in their experience of work while 31 per cent are disgruntled. Hybrid workers are more likely to be thriving while onsite workers are more likely to be disgruntled, according to the report.
"Canadians have adapted and have quickly become the 'productive, anywhere' worker," says Janet Krstevski, managing director and Canada talent and organization/human potential practice lead at Accenture. "However, the state of Canadians' mental health is concerning and as responsible leaders, we need to advance the future of work dialogue to be not just about location, but to also address what drives the productivity, health and resilience of Canadian workers."
Recently, software company GSoft adopted a completely flexible employment model. Meanwhile, JTI is allowing employees to work up to 50 per cent of their time per month away from the office.
Drivers
For workers, easier access to technology (27 per cent) and face-to-face collaboration with colleagues (25 per cent) are the top reasons they want to be onsite.
Others also say that they benefit from the routine that being onsite creates (23 per cent), non-traditional space to ideate or innovate (23 per cent) and being visible to leaders (22 per cent) when they go onsite.
Canadian HR Reporter recently spoke with an expert on how to boost engagement in a hybrid workplace.
On the other hand, safety (34 per cent) is the top reason workers want to be on a remote setup, followed by having a better quality of life (32 per cent), the freedom to take more breaks from work (31 per cent), they have the technology and tools needed to effectively do their job (30 per cent) and they have a sufficient work-from-home space (28 per cent).
Overall, 40 per cent of workers say they could be productive whether they are onsite or remote, found the survey of 9,326 workers in 11 countries conducted in March 2021.
"It's time to rethink how to best support workers everywhere. Work can no longer be viewed as a transaction or grouped simply in terms of onsite and remote," according to The Future of Work: Productive Anywhere report. "New emergent hybrid models are requiring leaders to manage differences and complexities."