How can employers have a meaningful impact on workplace mental health unless they address the fundamental issues of trust and purpose, and prioritize people over profit?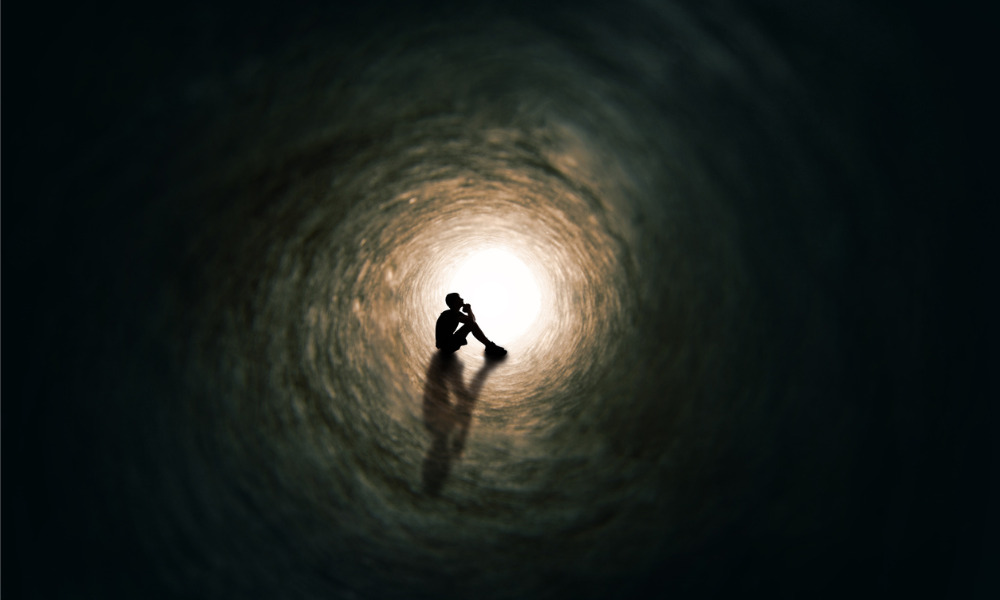 I've read the research and I've seen the news. And yet I'm angry.
I'm angry that mental health is now a priority because of the ROI it represents to an organization. That makes me angry because it feels inhumane to equate someone's mental health to what they represent on a balance sheet.
Don't get me wrong, I am beyond delighted to see mental health being made a priority, with people being encouraged to talk about it and support being put in place to help those in their time of need. But I am wary of the drivers behind this.
If something is being changed not because of its actual root cause but because of the consequences it has created, that change is very rarely sustainable because the solutions will not address the real drivers.
We know that people need to feel heard, seen and valued. We know that people thrive when they are fully embraced as their whole selves and indeed encouraged to do so. We know that people need a purpose bigger than themselves, something genuinely meaningful, to be truly engaged.
We know that people grow when trusted and they shrink when scared. We know that creativity can only exist in a psychologically safe environment, where failure is not punished and people's ideas are not judged.
We know that people can only truly connect with their fellow human beings through vulnerability. And we also know that once people earn enough money to cover the essentials in life, it no longer remains their primary motivator — purpose does.
Toxic culture
Despite knowing all this, the majority of organizations still prioritize profit over people — playing the short game, or in the words of writer Simon Sinek, the finite game.
And this breeds a truly toxic culture — one where people believe they are playing in a zero-sum game: In order to have more, they must take something from someone or somewhere else.
It means people are driven to look after themselves first, foremost and last. They armour up to protect themselves in such competitive environments, which means only a fraction of their potential is ever seen.
They are constantly judged by over-simplistic indicators and punished heavily for any perceived failure, especially those that result in a loss of earnings for the organization. They are managed by fear, and internal controls eat away at profit margins, trust and any sense of humanity.
And all of this means that people judge others as they are judged. They close down and hide their vulnerability, their creativity dies and a downward spiral of fear, disappointment, resentment, hurt, despair and, eventually, hopelessness begins.
It's fairly clear to see why so many people are suffering with mental health issues. As writer Johann Hari would say: "They are having a perfectly reasonable response to a perfectly unreasonable set of circumstances."
I do not believe that organizations will have any real or meaningful impact on our mental health unless these very fundamental issues are addressed.
And that means that people in positions of leadership will have to take a long, hard look at themselves and their behaviours.
Most employers are still light years away from being truly purposeful, mainly because it means putting purpose and employees before profit and shareholders.
Changing world
But our world is changing. People are waking up, our planet is crumbling and we have been so over-indulged with individualism and materialism that it has literally made us sick. Our ache for purpose and a life more meaningful, with connection, trust and love, is overwhelming.
The organizations that get this do not need statistics or reports to tell them the cost of mental health-related illnesses. They instinctively know and, more importantly, they care about their fellow human beings. They are connected to them, they live in a culture of trust and psychological safety.
They look after the mental health of people not by a set of initiatives but by having meaningful values that will truly make a difference to this world, living those values each and every day by creating a community where human beings can thrive.
So much can and must be done to change our world, our way of working, of living and of being.
It is only when organizations find the courage to be really honest about their culture and the way they view and treat people that any meaningful and sustainable change will be made to mental health in the workplace and to our lives as a whole.
Nik Davis is a transformation partner, coach, consultant and writer based in Nottingham, U.K. She can be reached at nikdavis@mac. com or for more information, visit nikdavis.com.