A look at recent legal decisions that delve into the question of whether a contractor is dependent or independent suggests exclusivity is a key factor, according to George Green, a partner at McKercher in Saskatoon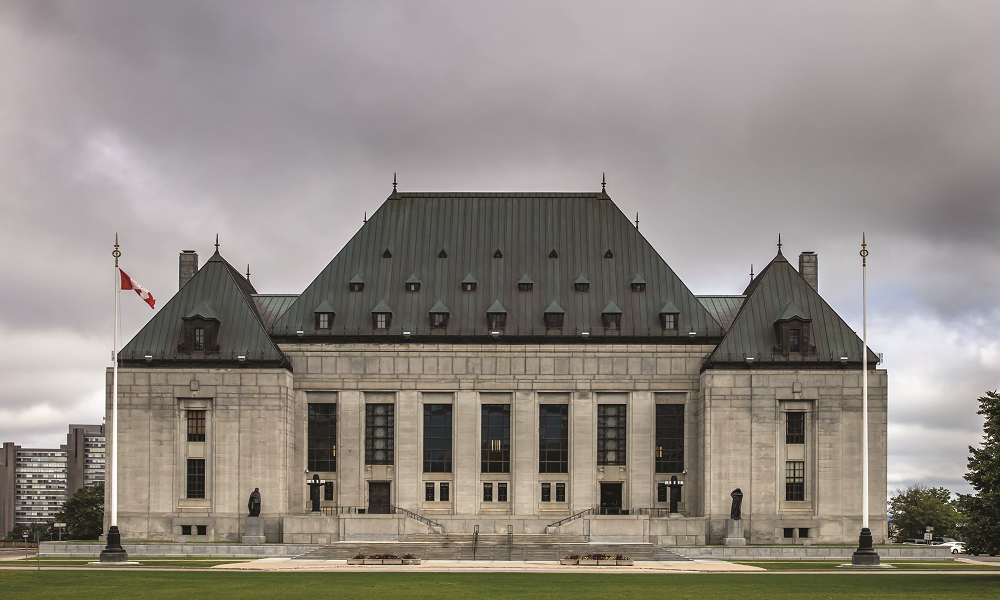 Employers are generally familiar with the distinction between employees and independent contractors. But a third category of workers — "dependent contractors" — has become more widely recognized over the past decade.
Recent developments in evaluating whether a contractor is dependent or independent might become based largely on one key factor: exclusivity.
Background
A dependent contractor is a contractor who is economically dependent on their principal. Dependent contractor status is not limited to individuals. Any contracting entity (including a corporation) can be found to be a dependent contractor.
When evaluating whether a dependent relationship exists, courts will look behind written agreements to determine the relationship's true nature. How the parties labelled their relationship is not determinative.
Generally, the rights of dependent contractors fall between those of employees and independent contractors. Principals must provide dependent contractors with reasonable notice of termination of their contract or payment in lieu of reasonable notice.
The amount of notice or payment depends on the circumstances, but it will likely be less than those found in employer-employee relationships, with similar time frames, compensation, prospects for reemployment or replacement work.
Although the legal concept of a dependent contractor has yet to be formally recognized by all Canadian jurisdictions, nationwide recognition is likely inevitable. Further, dependent contractor status can be determined by the courts and applied retroactively, as long as claims are commenced within the relevant limitation periods.
Recent developments in B.C., Ontario
Courts in several Canadian jurisdictions have grappled with how to differentiate between dependent contractors and independent contractors by setting out a litany of factors or tests to be considered. These are not always consistent, even within the same jurisdiction.
For example, the British Columbia Supreme Court in the 2018 Pasche v. MDE Enterprises Ltd. referred to seven "indicia of a dependent contractor relationship." Meanwhile, the same court in the 2019 Liebreich v. Farmers of North America referred to four tests that can be further divided into 12 factors. The latter case appears to adopt an all-encompassing approach to determining whether a worker is an employee, dependent contractor or independent contractor, but without direction from the British Columbia Court of Appeal, it is not clear which factors or tests are preferable.
The Ontario Court of Appeal is the only Canadian appellate-level court to directly engage — in recent years — the complexities surrounding dependent contractors. In its most recent decisions, the Ontario Court of Appeal suggests that exclusivity is the key factor.
In the 2019 Thurston v. Ontario (Children's Lawyer), the appeal court found that exclusivity does not restrict the contractor to only one client (meaning the principal in question). "Near-complete exclusivity" would suffice, but to be considered a dependent contractor, "substantially more than 50 per cent" of the contractor's income must be earned from that principal.
Turning to the facts of the case, Barbara Thurston was a lawyer who provided legal services to the Office of the Children's Lawyer (OCL) over 13 years in a series of fixed-term contracts. These contracts were not automatically renewed; Thurston had to apply for a new contract each time. Thurston's work for the OCL accounted for between 14.8 per cent and 62.6 per cent of her independent legal practice's annual earnings. The average was 39.9 per cent.
When the last contract expired in 2015, Thurston was denied a new contract. Subsequently, she brought a claim for 20 months' notice of termination on the basis that she was a dependent contractor.
The Court of Appeal concluded that Thurston was not a dependent contractor and listed multiple considerations in support, such as the OCL not guaranteeing a minimum amount of work for Thurston.
Ultimately, however, the Court of Appeal's conclusion was based on exclusivity: "The key point is this: Only 39.9 per cent of [Thurston's] earnings came from OCL during the relevant period. This cannot reasonably be categorized as a 'near-exclusive' relationship."
While losing the OCL as a client resulted in a significant reduction in Thurston's earnings, this reduction did not mean Thurston was a dependent contractor, said the court.
In the 2019 Cormier v. 1772887 Ontario Limited c.o.b. as St. Joseph Communications, the Ontario Court of Appeal reinforced the importance of exclusivity. The principal appealed the lower court's finding of a dependent contractor relationship and argued that the lower court erred by focusing on exclusivity, rather than whether the contractor was economically dependent upon the principal.
The Ontario Court of Appeal rejected this argument and interpreted the lower court's decision contextually, finding that the lower court concluded the contractor was in an exclusive relationship and was economically dependent on her principal.
It is difficult to imagine a situation where a contractor who works exclusively (or nearly exclusively) for one specific principal is not economically dependent on that same principal.
Although exclusivity might become key to identifying dependent contractors, parties should not automatically assume that dependent contractor status necessarily means damages will be awarded where no notice of termination was provided.
Dependent contractors can be subject to jurisdiction- or industryspecific legislation that can lead to possibly unforeseen results. For example, in the 2018 Beattie v. Women's College Hospital, the Ontario Superior Court of Justice found that the doctors met the criteria for dependent contractor status but concluded that the Public Hospitals Act prevented them from recovering damages in lieu of reasonable notice of termination.
The doctors had practised medicine in urgent care for decades when the hospital decided, in good faith, to close the centre. The statute explicitly barred all actions against the hospital for such decisions. This decision was affirmed by the Ontario Court of Appeal, and the Supreme Court of Canada refused leave to appeal.
Potential risks
In light of the recent Ontario Court of Appeal cases, employers and principals ought to proactively address the potential risk of independent contractors being found to be dependent contractors. The longer this risk is ignored, the higher the potential damages could be.
Addressing this risk is often difficult. Consider how a principal could identify which of its contractors are dependent or independent: Does it know what percentage of the earnings (both annually and on average) are attributable to its business?
If not, perhaps a solution is to revise the standard contractor agreements so that contractors must provide this information annually. This information can then factor into a principal's assessment of risk and whether it wishes to continue to provide such substantial amounts of work to one single contractor. Naturally, this solution carries its own legal and business challenges.
Of course, damages for dependent contractors who provided their services over decades would be higher than dependent contractors who provided their services for only a few years. See the 2018 Shaham v. Airline Employee Travel Consulting Inc., the 2015 Keenan v. Canac Kitchens Ltd. (affirmed in 2016) or the 2014 Khan v. All-Can Express Ltd.
George Green is a partner in the Saskatoon office of McKercher, where he practises extensively in the areas of employment law, criminal defence and debt recovery. He can be reached at (306) 664-1283 or [email protected]
---
THURSTON V. ONTARIO (CHILDREN'S LAWYER)
40%
Average amount of total billings by Barbara Thurston at Office of the Children's Lawyer (OCL)
2015
Annual contract is not renewed
20 MONTHS
Thurston claimed she was a dependent contractor entitled to 20 months' notice of termination
50%
The near exclusivity of a dependent contractor "necessarily requires substantially more than 50 per cent of billings": Court of Appeal for Ontario