'All employees are strongly encouraged to keep their vaccinations current'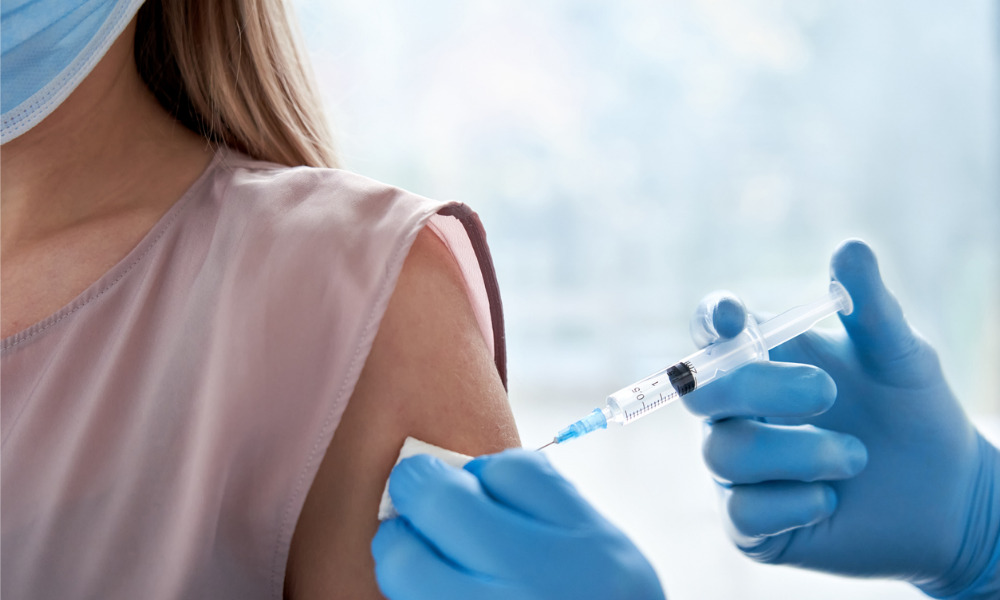 Vaccination against COVID-19 will no longer be required for federally regulated transportation workers starting June 20, according to the Canadian government, adding that its plan to mandate vaccines in all federally regulated workplaces will no longer push through.
Citing high vaccination rates and decreasing COVID-19 cases, the Canadian government announced that employers in the federally regulated air, rail, and marine sectors will no longer be required to have mandatory vaccination policies in place for their employees.
"The mandatory vaccination requirement successfully mitigated the full impact of COVID-19 for travellers and workers in the transportation sector and provided broader protection to our communities," said Transport Minister Omar Alghabra in a statement.
"Suspending this requirement is possible thanks to the tens of millions of Canadians who did the right thing: they stepped up, rolled up their sleeves, and got vaccinated. This action will support Canada's transportation system as we recover from the pandemic," he added.
According to the announcement, employers will also be responsible for establishing their return-to-work policies for staff.
Back in April, the City of Hamilton voted to maintain its mandatory vaccine policy, leaving the jobs of 500 workers on the line.
Workplace vaccine mandate no longer pursued
In addition, the Canadian government said it is also suspending its policy on COVID-19 Vaccination for the Core Public Administration (CPA) including the Royal Canadian Mounted Police (RCMP).
This means that CPA employees will no longer be required to be vaccinated as a condition for employment, while those placed under administrative leave without pay will soon be contacted by their managers to arrange their return to the workplace.
Crown corporations and separate agencies will also be asked to suspend their vaccine mandates, according to the government, with employees placed on unpaid leave allowed to return.
Read more: Two late 2021 Ontario decisions in the labour relations space provide some insights – and hopefully takeaways for employers — on the legality of vaccine mandates.
The Canadian government also announced that it will no longer be pushing through with its plan to mandate vaccines in all federally regulated workplaces.
The government cited its "successful" vaccination campaign behind its decision, with 32 million or nearly 90% of eligible Canadians already vaccinated.
"We are now in a much better place across Canada, and vaccination mandates helped us to get there," said Treasury Board president Mona Fortier in a statement.
Despite the suspension of vaccine mandates, however, Fortier urged employees to remain up to date with their vaccines.
"As we move forward, we will continue to take action to keep public servants safe, and all employees are strongly encouraged to keep their vaccinations current, so they get all recommended doses."
Health Minister Jean-Yves Duclos echoed the same sentiments, as he pointed out that the COVID-19 virus continues to evolve and circulate in Canada and globally.
"We don't know what we may or may not face come autumn, but we know that we must remain prudent, which is why our government continues to strongly encourage everyone in Canada to stay up to date with their COVID-19 vaccines, which includes recommended booster doses," said the minister.