'Eliminating the mental health stigma is about more than just starting the conversation'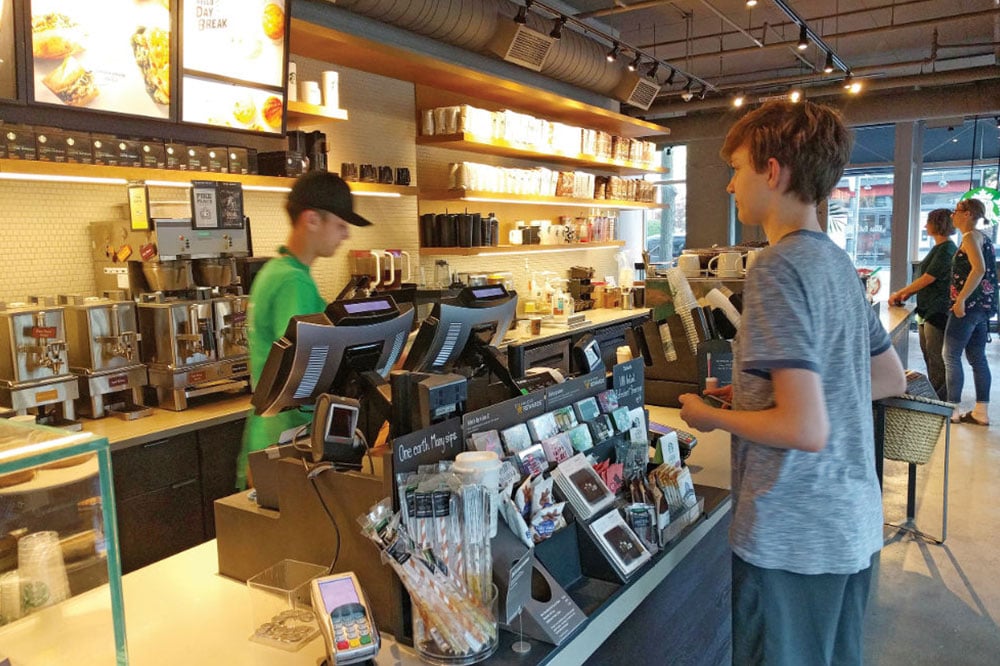 Starbucks is now providing Canadian employees with a free subscription to the meditation app Headspace.
The tool offers guided meditations, informative videos, articles and animations on topics such as sleep, focus and anxiety to help users "live a happier, healthier life, more restful life."
The announcement came after the coffee chain brought together 12,000 store leaders for a session on mental well-being and emotional first aid last fall.
"Since then, our partners have started sharing dialogue, feedback and ideas regarding mental health and wellbeing in our company's 'Mental Health Matters' online forum, with nearly 5,000 partners contributing," it says.
The company says there are "countless reasons" why supporting mental health is important, but one of the biggest is because the company is a leading youth employer, where the average age is 24.
"This is significant because that's the same age by which 75 per cent of mental health problems present themselves," says Starbucks.
"Over the years, the company has learned that eliminating the mental health stigma is about more than just starting the conversation. It's about educating everyone so that they feel supported and ready to have the dialogue."
The company says it is committed to being a leading employer when it comes to mental health support, citing as an example the $5,000 mental health benefit it started offering four years ago to employee who work a minimum of 20 hours per week, as well as their dependants.
Additionally, Starbucks has rolled out a training series focused on various topics such as vulnerability and mindful decision-making. And last September, it offered mental health mindfulness support to 12,000 store managers and field leaders in Chicago.
Looking ahead, the company says it intends to implement a new employee assistance program (EAP) to connect more partners with specific resources and support. Dedicated mental health trainings for store managers will also roll out in Canada and the U.S. in the coming months, inspired by Mental Health First Aid.