What are the top factors influencing leaders' pessimistic forecasts?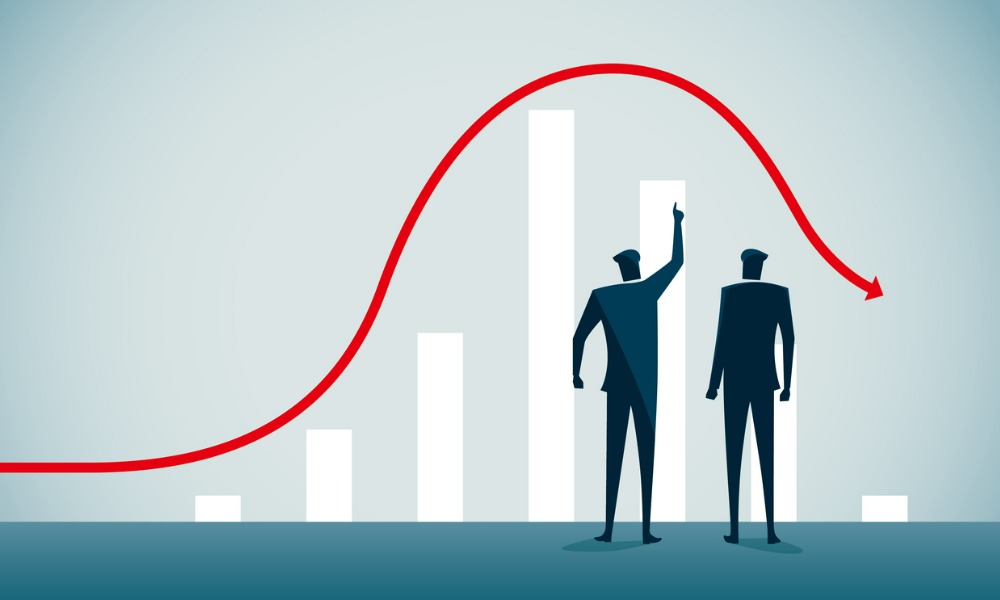 CEOs are giving out mixed messaging when it comes to economic outlooks, according to two separate surveys.
Less than half of CEOs have "very strong" or "strong" expectations about their organization's growth over the next 12 months, according to a report from Deloitte. This is down 16 per cent from January and 28 per cent from a year ago.
And less than 10 per cent are very optimistic about the global economy, compared to five months ago when 12 per cent felt pessimistic or very pessimistic about the global economy.
However, 72 per cent of CEOs are optimistic about their company's performance while 46 per cent have a positive outlook for their industry.
"The complexity and uncertainty of the economic environment are weighing on CEOs today as they plan for the next 12 to 18 months while navigating a myriad of disruptive factors such as inflation and supply chain issues, talent and skills gaps, and geopolitical instability," says Joe Ucuzoglu, CEO of Deloitte US.
"But despite lower economic growth expectations shared by CEOs, they remain relatively optimistic about the performance outlook of their own organizations."
'Increasingly dire economic outlook'
However, just 34 per cent of CEOs rate their business outlook at an "eight" or higher, down 10 points from April, finds a separate survey from Marcum, an accounting and advisory firm. Nearly three-fourths (74 per cent) rate their outlook at a "five" or higher, down nine points in the same period.
"They are having to adjust their business planning strategies in order to accommodate an increasingly dire economic outlook," says Jeffrey Weiner, Marcum's chairman and CEO.
"This is an extremely challenging environment in which to plan, and it will require resilience and flexibility in order to determine how to deploy both human and financial resources most effectively."
Businesses in Canada were not predicting a return to pre-COVID-19 profits until at least November 2022, which is much less optimistic compared with other countries, finds a previous study.
Inflation, labour shortages
More than 80 per cent of CEOs expect inflation to influence or disrupt their business strategy within the next 12 months, according to Deloitte's survey of 116 leading CEOs in 15 industries, conducted in June.
Rising inflation and cost of living are also taking a toll when it comes to Canadians' retirement plans, with 54 per cent of those 55 and older saying they are delaying retirement because of the increased costs, according to a previous study.
Other top disruptors include the labour/skills shortage (59 per cent), geopolitical instability (49 per cent) and supply chain disruptions (45 per cent), finds Deloitte.
Meanwhile, 86 per cent of leaders say that gas prices have had a direct impact on their companies, with 29 per cent saying they have eaten into their revenue, according to Marcum.
Just under two-thirds (62 per cent) of CEOs also say that COVID-19 remains a factor in their business planning, from supply chain problems to staffing issues, because employees contract the virus, according to Marcum's survey of 254 mid-market CEOs.
Nearly six in 10 (58 per cent) of senior leaders worldwide are unhappy in their current position, according to another report.