Pandemic drives uncertainty – but solutions are available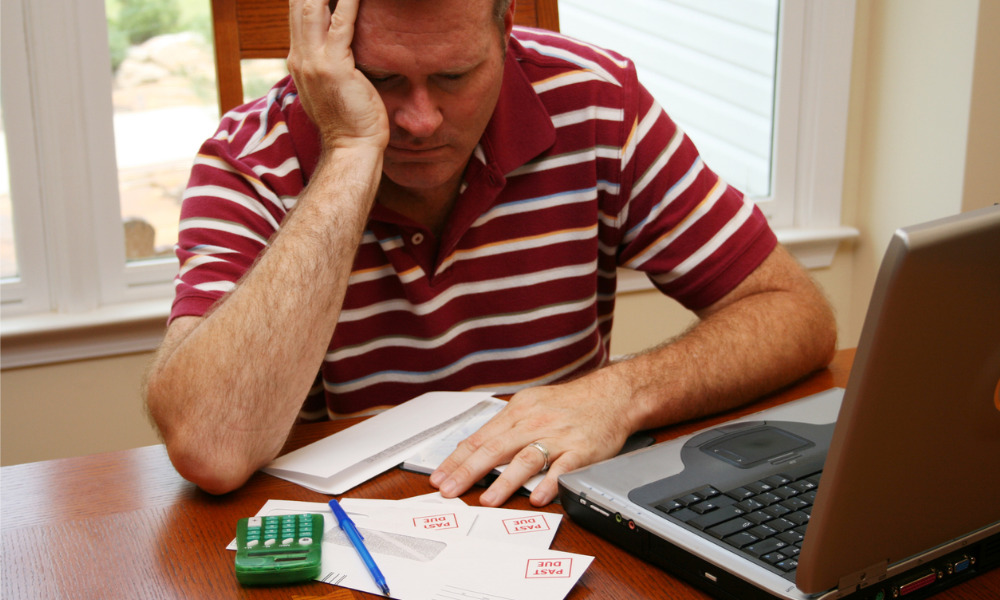 Working Canadians are saving more but still feeling deep financial stress, according to a survey from the Canadian Payroll Association.
It's a troubling finding largely caused by financial uncertainty and exacerbated by the COVID-19 pandemic, illustrating that HR leaders should do more to help their employees manage financial stress.
According to the survey, 62 per cent of working Canadians are now saving more than five per cent of their paycheque, up from 59 per cent in 2019. At the same time, six per cent fewer working Canadians say they're living precariously paycheque to paycheque, the lowest in the survey's 12-year history.
Despite this, the rate of financial stress has almost doubled, from 26 per cent to 43 per cent. The survey results speak to the economic impacts of the pandemic, says Sherisse Mason, vice chair of the Canadian Payroll Association's board of directors
"Many of those who have continued to work are financially better off than they were before the pandemic," she says. "This is mainly due to decreases in day-to-day costs like gas, lunches and childcare. But where the expectation would be that fewer workers should be financially stressed because of increased savings, the opposite was found to be true in the 2020 survey."
Mason attributes this rise in financial stress to a number of factors. While working Canadians' personal finances may be strengthening, bleak headlines and worrying news about the overall economy can add layers of stress about what might come in the future. The possibility of a recession may add to their worry about a looming layoff. Poor investment performance might add stress about their ability to retire.
Financial stress has a real economic impact, costing Canadian businesses about $20 billion a year from decreased motivation and absenteeism, says Mason.
What can be done to ease this stress? Business leaders and payroll professionals can do even more to encourage long-term savings habits. "Pay yourself first" programs, which allocate a portion of the paycheque directly to savings, as well as matching programs from employers, can help working Canadians build up enough of a nest egg to keep their worries at bay.
Communication is key, too, says Mason, especially for employees who are saving more as their financial stress levels increase. Business leaders need to explain where the organization stands and where it's going. Employers are facing unprecedented financial pressures and need to be honest with employees about what might happen, rather than keeping them in the dark.
Having a payroll continuity plan is an easy way to increase certainty within an organization, she says. Many organizations could not access payroll information when they were sent home in March. Contingencies need to be built to ensure shocks like these never happen again.
"Employers and employees need to remember that their payroll professionals are here to help them," says Mason. "Employees might not even realize a savings program exists at their work, so HR can reach out to the teams and remind them of these programs that incentivize a higher rate of savings. If your employer does not have such a savings program, they can create one. There are so many resources available, whether it's a group RRSP or TFSA [tax-free savings account] or automatic deductions from pay. By speaking with the payroll professionals of your organization, you can definitely have something set up."