'Business leaders are still uncertain about what the coming months will bring, and welcome continuing support'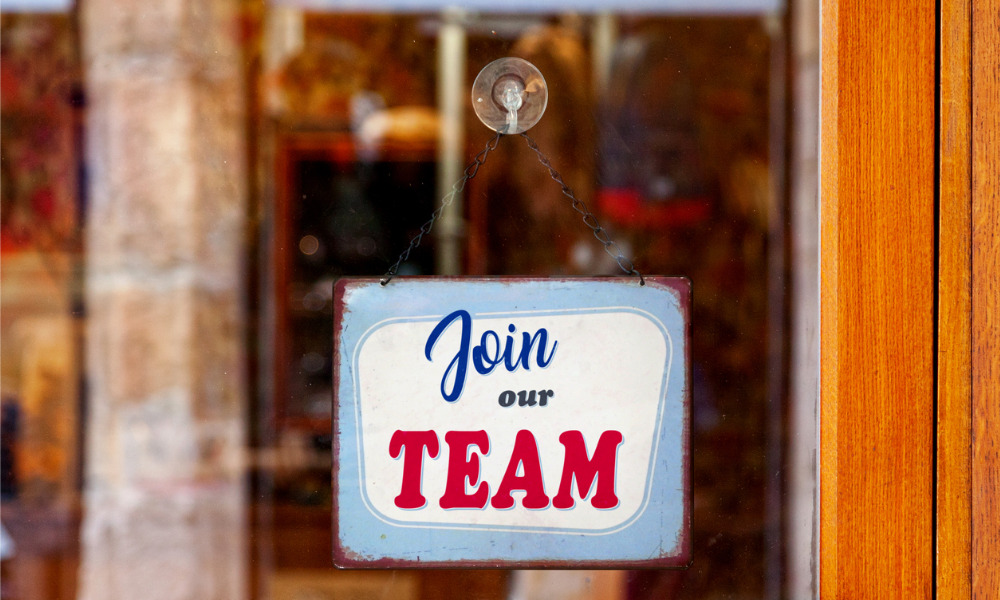 The Canada Emergency Wage Subsidy (CEWS) has proven popular with employers, according to a new survey.
More than three-quarters (76 per cent) of Canadian business leaders believe the recently redesigned program is a good investment to get Canadians back to work and help the economy rebound amid the pandemic, finds KPMG Canada.
"The federal wage subsidy program is helping them not only to retain their employees, but also to cope with pandemic-related costs and rehire workers who have been laid off," says Lucy Iacovelli, Canadian managing partner of KPMG's national tax practice.
"While there has been an upturn in the economy, many Canadian business leaders are still uncertain about what the coming months will bring, and welcome continuing support during this fragile recovery period."
Among business leaders, 76 per cent use the CEWS to keep employees on the payroll and 23 per cent use it to rehire workers previously laid off. Also, 53 per cent say reduced employee wages help deal with other costs due to COVID-19, found the survey of nearly 300 senior leaders and clients conducted in August.
Last month, the federal government extended support for furloughed employees under the CEWS program by four weeks, from Aug. 30 to Sept. 26. That same month, the Canada Revenue Agency opened applications for Period 5 – the first period of the enhanced CEWS.
Differing views
About the changes, 50 per cent agree that offering two different subsidy levels – a "base" and "top-up" amount – is the right approach. However, 48 per cent believe that the subsidy should only be available to those businesses or sectors significantly impacted by the downturn.
Opinion is also divided on the redesign of the program: 44 per cent of respondents give it a positive rating, with six per cent saying it is excellent while 38 per cent say it is good. Nearly a quarter (24 per cent) rate the program as average while 17 per cent hold a negative view and 11 per cent say it's poor. Fifteen per cent have no opinion.
"It's clear from the results that business leaders have different perspectives on whether the program should be used to help all companies that have been impacted or just focus on those hardest hit by the pandemic," says Iacovelli. "Recent changes have also made the application process more complex, however by extending the deadline to Jan. 31, 2021 for all claim periods, we may see more companies applying into the fall and even retroactively."
The CEWS changes are good news for employers – but also more complex, says Frederick Wong, manager of taxation services at BDO Canada in Vancouver.
"Any revenue decrease now gets you in for the subsidy, which is now geared to the magnitude of your revenue decrease. This opens up eligibility to many organizations and businesses, and is probably a better from a public policy perspective," he says on LinkedIn.