Lack of degree or certification also less important amid labour shortage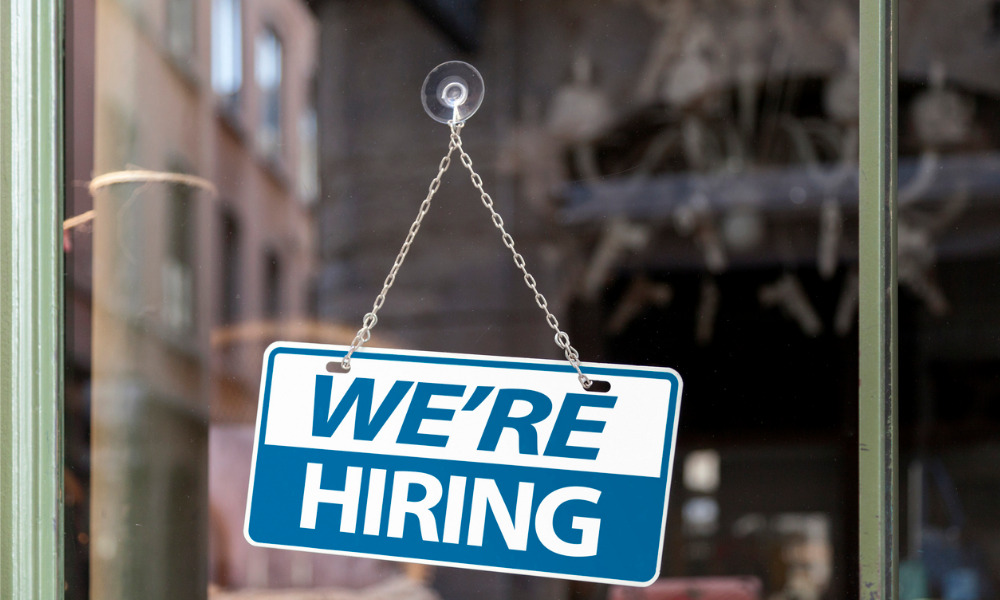 Canadian employers appear to be in a "soft" mood amid the hiring crisis.
Four out of five employers say they would consider hiring applicants who do not have a degree or certification to the job they're applying for, and that they would instead offer on-the-job training for new hires, according to a survey of 1,000 employers from Indeed.
A further 77 per cent see value in hiring a candidate based on their "soft" interpersonal skills and attitude toward learning rather than job-related knowledge and "hard" skills.
"Canadian employers care more deeply about what the person can contribute to the team in terms of their attitudes versus what skills they have that they're bringing into the role,'' says Michelle Slater, director at Indeed, in the Canadian Press.
"It means that individuals who might not have that hard skill on their resume could still have an opportunity to get the job of the dreams."
This follows similar findings in March that found half (50 per cent) of employers have overlooked a candidate's lack of soft skills while 45 per cent have overlooked their years of experience.
Hard-to-find soft skills
But finding the right "soft" skills from candidates isn't always easy, especially in the IT space, finds a separate survey from the ManpowerGroup.
Looking for input from 40,000 employers in 40 countries, ManpowerGroup found that 27 per cent of IT employers are having difficulty filling tech roles because candidates do not have the right soft skills.
"While there is an acute demand for highly technical candidates, great potential lies within adaptable generalists' candidates that is frequently untapped," says Jonas Prising, Chairman and CEO of ManpowerGroup. "This can be detrimental as the soft skills these individuals possess are often the most challenging to find. Companies can look within to fully explore workforce potential and reskill employees to fill gaps and meet their talent needs."
The five most difficult soft skills to find, based on the report, are:
reasoning and problem-solving skills
accountability, reliability and discipline skills
critical thinking and analysis skills
rreativity and originality skills
resilience, stress tolerance and adaptability skills
IT employers' problems do not end there, as they are also struggling to fill positions because candidates not have the right technical skills (34 per cent) and the right relevant experience (32 per cent), according to Manpower Group.
But workers are eager to learn. Post-pandemic, over 70 per cent of Canadians will also advocate on behalf of themselves for more training to re-skill, upskill and for promotions, one expert previously told Canadian HR Reporter.