'Jobs are changing fast and our society's biggest challenge is the future of work'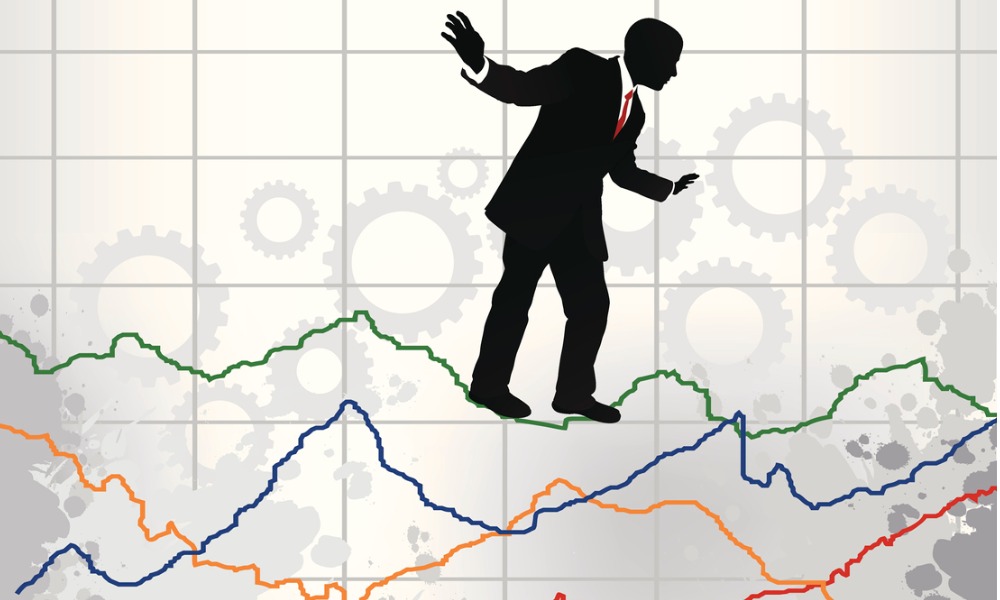 Almost two-thirds of Canadian CEOs (63 per cent versus 53 per cent globally) are predicting a decline in the rate of economic growth in 2020, according to a PwC survey.
However, 70 per cent of the CEOs are somewhat or very confident about their organizations' potential for growth in the next year.
Other top concerns include policy uncertainty, availability of key skills, cybersecurity and climate change.
"Canadian CEOs — from St. John's to Victoria — are firmly focused on succeeding in times of uncertainty," says Nicolas Marcoux, CEO and senior partner at PwC Canada. "Regardless of industry and geography, they're largely grappling with the same themes as they look to uncover growth in a slow growth environment. These include the imperative to upskill their workforce, integrate environmental practices into their operations and safeguard their organizations from increased cyber security risks."
Upskilling workforces to be future ready
Three-quarters of Canadian CEOs are concerned about the availability of key skills in their industry, found PwC.
"Jobs are changing fast, and our society's biggest challenge is the future of work and its effect on jobs. Canadian CEOs have started to take notice and lay the groundwork for their upskilling plans — but are concerned about their effectiveness," says PwC in its report based on the survey, Succeeding in Uncertainty.
Canadian CEOs say that upskilling programs have not reached their full capacity in the following areas:
defining the skills needed to drive future growth strategy (69 per cent)
improving workers' and leaders' knowledge of technology and its potential implications (65 per cent)
building employee engagement through open communication on skills of the future (65 per cent)
implementing a diversity and inclusion strategy to attract a wide range of talent and ensure inclusiveness (56 per cent)
establishing an upskilling program that develops a mix of soft, technical and digital skills (48 per cent)
collaborating with academic and government institutions on the skills needed for the future (44 per cent)
"This could be attributed to not having the right upskilling programs in place or not being able to properly measure their program's effectiveness," says PwC. "Canadian CEOs admit they're lagging behind in establishing upskilling programs that take on a more holistic approach: developing the right mix of soft, technical and digital skills."
Challenges
CEOs point to the lack of resources necessary to conduct the programs as their top challenge in upskilling (23 per cent). They are also struggling with: retaining employees who have been upskilled, defining the skills they should build and their employees' ability to learn new skills for the future (all 13 per cent); motivating or incentivizing employee to learn and apply their learning (seven per cent); and measuring the business outcomes of upskilling programs (four per cent).
However, business leaders report that their upskilling programs have been effective in achieving stronger corporate culture and employee engagement (87 per cent); improved talent acquisition and retention (79 per cent); higher workforce productivity (73 per cent); greater innovation and accelerated digital transformation (66 per cent); and greater business growth (63 per cent).

Almost three out of four HR decision-makers view attraction and retention of talent as their top business challenge, according to a recent survey of Canadian professionals who have a say in the HR decisions of their organizations. And more than three-quarters (76 per cent) of employers have had difficulty hiring workers over the past five years due to skills and labour shortages, according to the Canadian Federation of Independent Businesses.