Working from home 'does not exclude members from bargaining unit'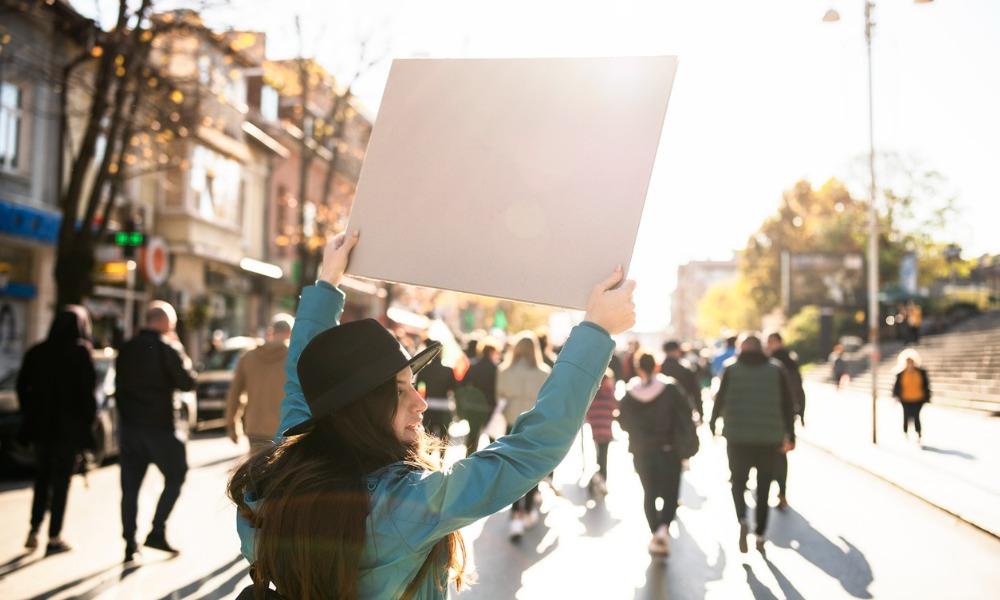 Should members of the Public Service Alliance of Canada (PSAC) go on to hold their strike, it will be a historic event.
Not only will the labour action be one of the largest strikes in Canada's history, it will also be the first time remote workers are being required by their union to join the picket lines.
"Remote work or telework allows an employee to work from home rather than from a specific worksite but does not exclude them from the bargaining unit," the union says on its website.
'Uncharted territory'
This, however, will be a problem for those who were hired in the middle of the pandemic and have never reported to work in an office since, says Rich Appiah, an employment and labour lawyer based in Toronto, in a CBC report.
"The ability of employees to strike when they actually don't have an office to work in … that's uncharted territory," he says. "It's a novel situation, especially given the pandemic and the very fast rise of remote work."
Today's situation is far from those that were in place when members of the core public service walked off the job, says Michael Wernick, who as a former clerk of the Privy Council led the federal public service, in the same CBC report.
"It isn't 1991," he says, referring to when workers formed picket lines to physically block people from entering regional offices. Remote work was unheard of in those days.
"It's 2023, and I think this is new territory for the employer and it's new territory for the unions."
About 60 per cent of the federal public service live outside of the capital region.
"Keeping track of all that on a day-to-day basis is going to be a major logistical challenge for both sides," Wernick says in the CBC report.
More than 155,000 PSAC members working for Treasury Board and the Canada Revenue Agency will begin strike action on April 19 if a deal cannot be reached by 9 p.m. ET April 18 – setting the stage for one of the largest strikes in Canada's history, according to the union.
If the walkout takes place, Canadians can expect to see slowdowns or a shutdown of services nationwide, including a halt on tax-season preparations, disruptions to EI, immigration and passport applications, interruptions to supply chains and international trade at ports, harbours, and airports and slowdowns at the border with administrative staff on strike, according to the union.
Penalties, exemptions
PSAC said it's requiring its members – including remote workers – to show up in person to picket locations across the country to qualify for strike pay and avoid "fines and suspension of membership privileges."
Previously, members in the Treasury Board and Canada Revenue Agency bargaining units received an email from the union asking them to sign up to register for e-transfer for strike pay.
Members will be able to join picket lines nearest to them, regardless of whether it's their usual work location or region, according to the CBC report. They can use an app on the union's website to locate a picket line.
However, for those who are especially far away, considerations would be made on a case-by-case basis, Alex Silas, PSAC's regional executive vice-president in the National Capital Region, told CBC.
"We expect and trust that our members are going to be there for each other at the picket line just as those members are going to trust one another that they're in this fight together."