Ontario dairy failed in its duty to accommodate worker with fainting spells; claimed safety concerns but ignored medical information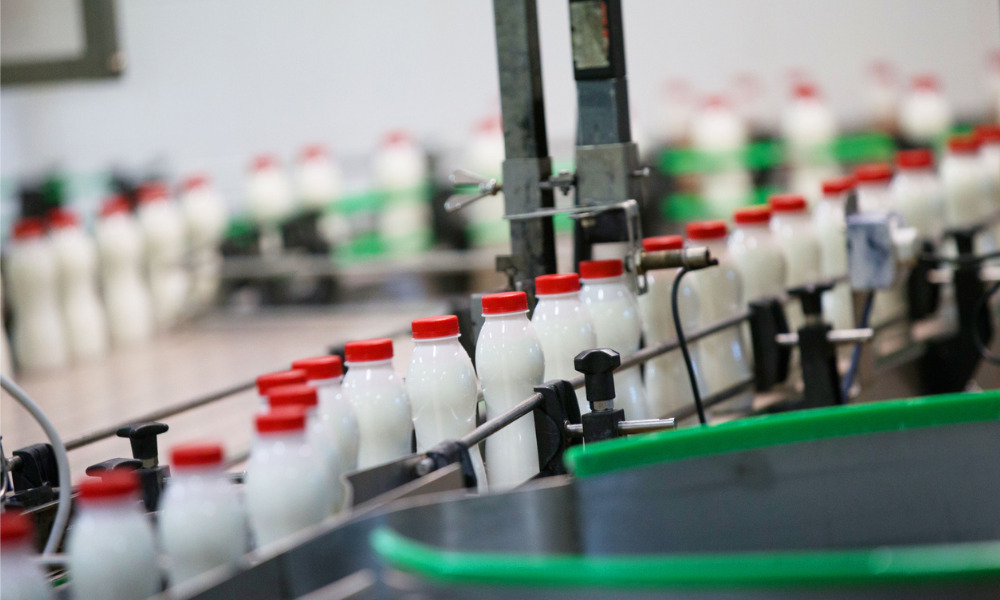 An Ontario company discriminated against a worker suffering from fainting spells when it fired her over safety concerns without properly examining accommodation options in its plant.
Madison Kittmer, 21, started working for Shepherd Gourmet Dairy, a dairy processing company in St. Mary's, Ont., on Feb. 22, 2017 with the intention of leaving at the end of the summer to go to college. Her job involved helping with the dairy's food processing and packaging operations.
On April 25, Kittmer was packing filled yogurt containers into boxes. She began to feel dizzy, told a co-worker she didn't feel well and fainted. She was taken to the management office when she came to and was allowed to go home. The next day she felt fine and worked as usual.
However, Kittmer started feeling unwell on May 5. She told a co-worker she thought she was going to pass out. She tried to kneel down, but she fainted as she did so.
This time, Kittmer was taken to the hospital, where she underwent various tests. The doctor said it was likely Kittmer had a common fainting condition but that she should see a specialist to be sure. The next day, Kittmer returned to work.
She continued to work normally for nearly two weeks until May 17, when she began to feel "funny" and went to the office to sit down until it passed. She had an appointment with a specialist scheduled on May 25, so the plant manager told her not to return to work until she had seen the specialist and received medical confirmation that she could work at the plant. The dairy was concerned Kittmer might be hurt if she fainted in the plant.
Doctor believed worker could continue working
The specialist assessed Kittmer and told her that she was likely subject to "vasovagal spells unrelated to any other medical condition." The specialist believed the fainting spells would pass as Kittmer got older and sent the assessment results to Shepherd with a note that Kittmer could return to work as long as she didn't operate heavy machinery, had co-workers nearby and had someplace to sit down if she began to feel light-headed.
Over the next three weeks, Kittmer had two more episodes of feeling unwell, one of which involved fainting. On both occasions, she left work but returned the next day. On June 23, she experienced an anxiety attack while working where her heart was racing and she had difficulty breathing. The episode passed and she continued working.
On July 3, Kittmer was assembling cardboard boxes when she started to feel unwell. After telling her supervisor, she fainted and struck her head on the floor. The plant manager called Kittmer's mother and said the company was trying to work Kittmer through these incidents but that her job was safe. Kittmer's mother said they were awaiting test results.
Kittmer went back to the hospital to be treated for a possible concussion and her specialist provided her with a Workplace Safety and Insurance Board (WSIB) form that indicated she could return to work on modified duties in two days. The modifications were outlined as a maximum of eight hours per day, minimal prolonged standing and restrictions on operating heavy equipment, climbing, kneeling and lifting for 14 days.
On July 5, Kittmer returned to work and provided the WSIB form to Shepherd. About one hour into her shift, she was summoned to the office where the plant manager, HR associate and her shift production manager told her that her employment was being terminated. They said it had nothing to do with her performance but that her condition was a health and safety concern, as she could hurt herself if she fainted in the plant. The dairy paid her one week's pay as severance and the HR associate escorted Kittmer to her locker to clean it out.
Kittmer's mother called the plant manager and asked why she was fired when they had told her that her job wasn't at risk and management was concerned about her safety. She also asked why Kittmer was allowed to work for an hour before being terminated if there were health and safety concerns, to which the plant manager replied he had been busy and didn't get a chance to do it earlier.
The next day, the specialist revealed that Kittmer's tests came back normal. A followup appointment in August confirmed the specialist's belief that Kittmer had vasovagal spells and "there is no reason [Kittmer] cannot return to work."
Kittmer filed a human rights complaint, alleging that Shepherd discriminated against her because of a medical disability by not providing reasonable accommodation.
The tribunal found that "there was little, if any, meaningful dialogue between [Shepherd] and [Kittmer] about how to accommodate Kittmer's disability. The dairy shifted Kittmer between roles as needed and there was no discussion with her on what would work best with her condition."
In addition, the tribunal found that Shepherd didn't conduct an assessment of Kittmer's medical needs and whether they could be accommodated in its workplace — even with a WSIB report that authorized her to return to work with modifications. Instead, the dairy said it terminated her employment because it was concerned with Kittmer's safety — although the WSIB report addressed that issue and test results were coming soon.
"At best, [Shepherd] substituted its own medical assessment and conclusions for that of the doctor or, more likely, they simply did not consider [accommodation] at all in coming to the decision to terminate," said 
the tribunal.
The tribunal also found that Shepherd couldn't argue there were no positions or modifications for Kittmer where her health and safety weren't at risk because the dairy didn't consider the medical information or try to seek clarification before deciding it would be undue hardship to keep her employed at the plant. Simply saying she was at risk of getting hurt anywhere in the plant was similar to saying she could be at risk working anywhere due to her condition.
"It may be that certain areas in the plant would have been particularly and unacceptably dangerous in such a situation, but I am not satisfied on the evidence presented that all roles in the plant, particularly if adjustments were properly considered, would prove to be so," the tribunal said. "The duty of accommodation under the [Ontario Human Rights Code] requires that adequate, good faith efforts are to be made in this regard."
Shepherd was ordered to pay Kittmer $8,000 as compensation for injury to her dignity, feelings and self-respect from the discrimination.
For more information, see:
• 
Kittmer v. Shepherd Gourmet Dairy (Ontario) Inc., 2019 HRTO 1445 (Ont. Human 
Rights Trib.).