Employment lawyer details rights of workers, employers; shares best practices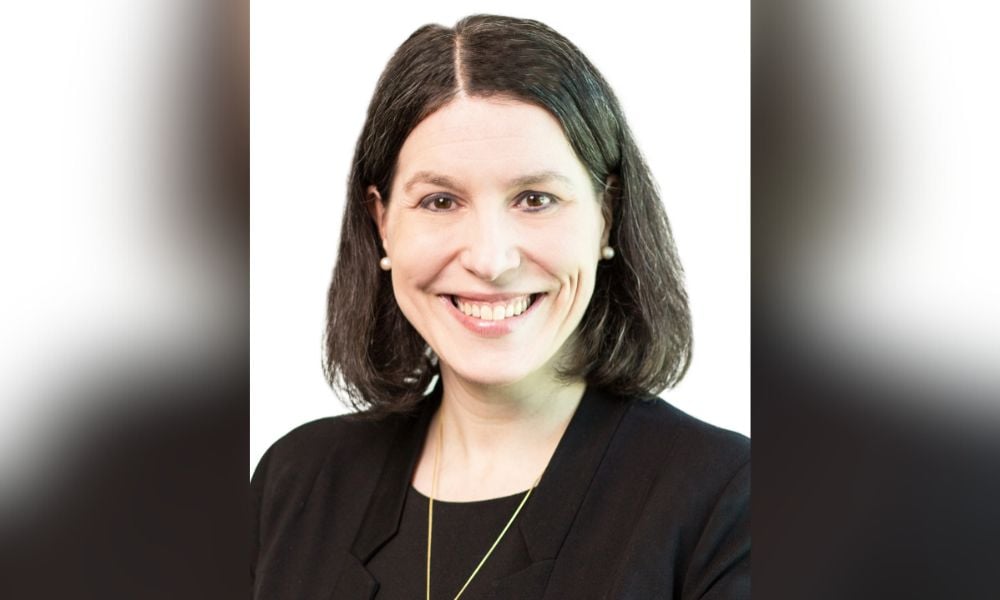 Employee monitoring has been a significant topic of discussion in the human resources space, especially since the COVID-19 pandemic forced workers to do their jobs outside of the confines of the office.
Adding the union element to the mix can make it a whole lot more confusing.
Eleni Kassaris, partner and practice group leader in the Employment and Labour group of Dentons's Vancouver office, talked with HRD to shine light on some of the important factors surrounding monitoring.
Q: What are the rights of employers pertaining to monitoring unionized workers?
A: "There's a general management right to run the workplace the way that management sees fit. Collective agreements typically have a strong management rights clause where the employer can manage the business and manage its workforce – the way it determines is appropriate. Of course, you have to follow the law [in your] manner of exercising management rights. You can't otherwise breach the collective agreement in exercising management rights.
"It should be the case there is a reason why employers want to implement monitoring technologies… There should be a workplace issue that you can justify what ultimately is an intrusive intrusion on privacy.
"If you show that you're trying to implement a technology for a legitimate purpose, that does not overly infringe on the rights of workers to privacy, the right to not necessarily be monitored.
"Anytime you're making a change that impacts privacy rights of individuals, you should be doing a privacy impact assessment. And there's guidance documents published by the privacy commissioners on how to do that assessment."
Previously, the federal government instituted a ban on the use of social media platform TikTok on government-issued mobile phones. It cited security concerns over the data collected by the Chinese-owned platform and the potential risk of sensitive information being exposed.
Q: What are the rights of unionized workers in this regard?
A: "There's no particular worker who would necessarily have an individual right to challenge the policy. But the union who represents the workers [can] challenge the policy and argue in front of an arbitrator, or try to negotiate through bargaining with the employer either removal of the policy or changes to the policy to make it less invasive, if that's the concern.
"If [a worker has] been disciplined because of certain technologies that have been monitoring [their] work, and the individual and the union believe that that was an inappropriate discipline, there's always a grievance arbitration, a grievance procedure. And for every collective agreement, [it is] required by law that there's a grievance procedure, so they can challenge the policy or challenge the discipline.
Implementing employee monitoring tools is hurting recruitment and retention efforts, according to a previous report.
Q: How do unions feel about employers monitoring/supervising remote workers?
A: "There's a general distrust and suspicion about implementing technologies [like surveillance and time tracking] because the union [feels that employers can say] the technology is doing one thing, but the technology is capable of doing many things.
"It's really important to be able to alleviate those fears through a transparent explanation of why this is important, why… [they] need it for business and what the technology really does. Because some of what we've seen… is the passive type of data collection that the technologies are doing that goes beyond what the employer's purpose really was. And that can get the employer into trouble. And that doesn't create trust between unions and employers."
More than a third (35 per cent) of Canadian employees say their company is using at least one employee monitoring tool, according to a previous report.
Q: What are some other best practices for employee monitoring?
"Consider what really has changed… [One client said]: 'We don't have a problem, so we don't have to make a big change…' From an HR perspective, thinking about how these changes might impact your workplace culture on your morale is of critical importance.
"If there is a problem and you don't know how to address it, and maybe the only way to address it is through implementing some kind of surveillance technology, then you have to go through the whole analysis of how to do that effectively."