'This pandemic has further highlighted the access gaps and need for widespread mental health care'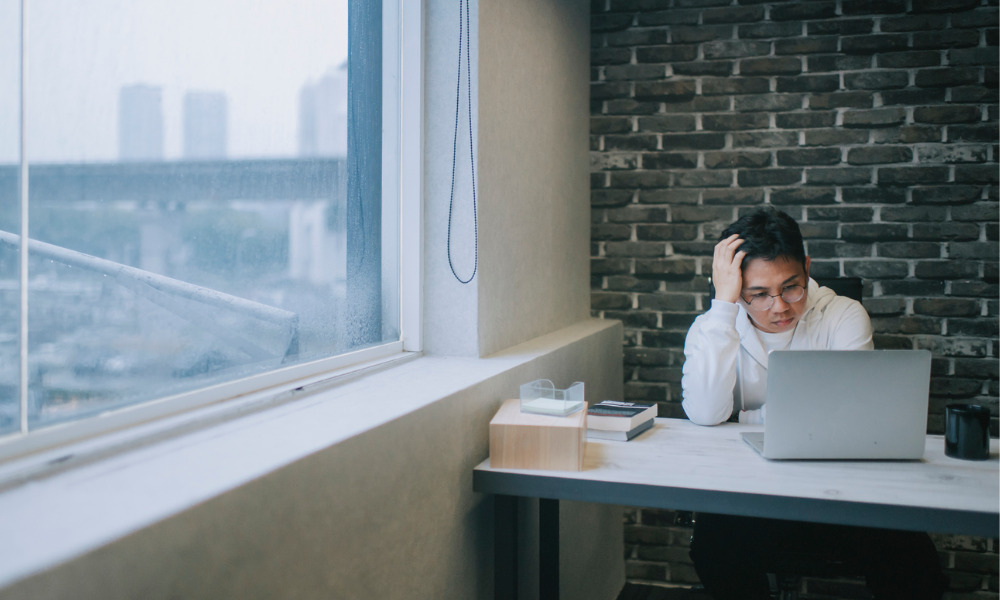 Eighty-five per cent of Canadians who have access to employee benefits believe benefit plans should offer virtual care benefits for both mental and physical health needs, according to a survey.
Almost two-thirds (62 per cent) say they would be comfortable using virtual care for mental health support, found Teledoc Health.
"This pandemic has further highlighted the access gaps and need for widespread mental health care. Our providers are hearing a louder voice for mental health support than ever before, particularly in young people," says Gustavo Kinrys, medical director and vice president of mental health services at Teladoc Health. "Seeking support to address mental health concerns is the new normal as more people choose not to bottle up their issues and keep them to themselves. The call for support is trending upward, as we play a critical role in working to help improve mental health education and awareness."
This has become even more important as 50 per cent feel their mental health is suffering due to COVID-19, found the survey of 1,504 Canadians and 1,001 Americans between April 17 and April 20, 2020.
The negative impact affects female respondents (57 per cent) more than male respondents (43 per cent), and 52 per cent of those aged 18 to 34 are negatively impacted while those aged 65 and up – the age group most vulnerable to the virus – experienced the lowest reported negative impact (37 per cent).
Nearly 40 per cent of respondents in Canada indicated that their employers have responded to the pandemic by:
offering additional mental health support
raising the discussion of employee mental health needs
waiving fees for mental health support
"During these particularly challenging times, the impacts of COVID-19 are placing an even greater strain on our mental health. The pandemic has threatened our safety, disrupted our daily lives, and disconnected us from our regular support networks," said Prime Minister Justin Trudeau on Monday as he marked the start of Mental Health Week. "Many people are left feeling isolated, anxious, and afraid for the future. While we must continue to be physically distant, it is more important than ever to remain socially connected."
Amidst the crisis of the COVID-19 pandemic, 16 per cent of Canadians are experiencing increased levels of mental health issues, up from just seven per cent before the crisis, according to a separate study.