More than two-thirds of those received no compensation for lost hours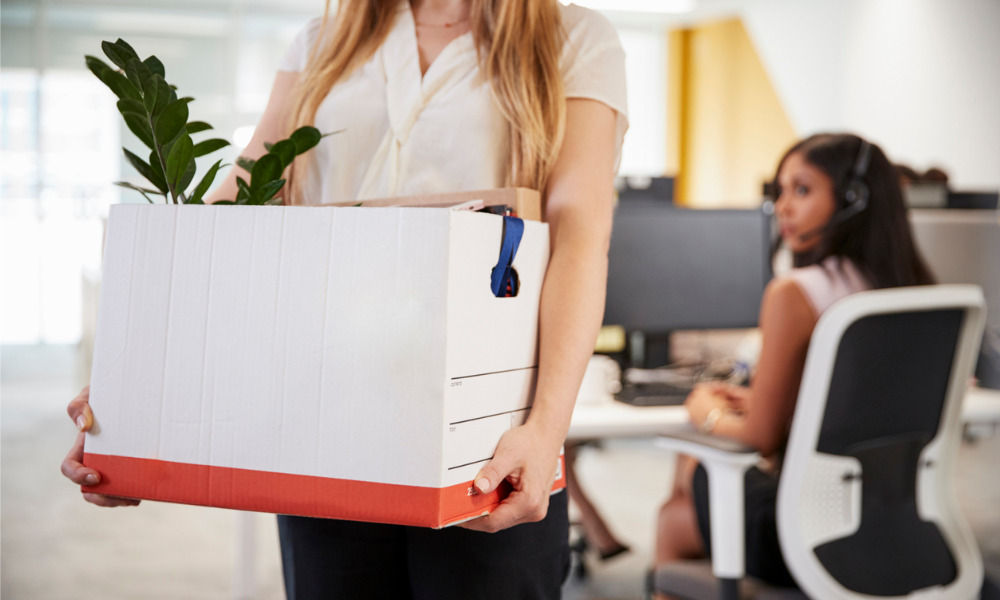 Nearly half (44 per cent) of Canadians say that they or someone in their household have lost hours due to the economic downturn.
Another 18 per cent are anticipating a loss of work while 22 per cent feel the opposite, found the survey of 1,664 Canadian adults from March 20 to 23 by the Angus Reid Institute.
Looking ahead, almost half (48 per cent) are certain they or someone in their household will return to their job at the same number of hours worked, while 35 per cent are "pretty sure" and 13 per cent are doubtful.
More than two-thirds (66 per cent) of respondents say they are receiving no compensation for the lost hours of work. Twenty per cent say their employer is covering all of the hours lost, eight per cent say the employer is covering more than half of the hours lost and six per cent say the employer is covering half of the hours lost.
Financial stress
Among all Canadians, 23 per cent say they are already too stretched financially and could not manage any unexpected expense within this month, while 41 per cent say that they could manage an unexpected expense of up to $1,000 only, found the survey.
One-in-three across the country (34 per cent) say they worry their household may miss a rent or mortgage payment this month or have to start borrowing money (32 per cent) or have already done those things.
For those who have already lost jobs, 28 per cent cannot afford any additional expense within this month and 45 per cent can manage up to $1,000 only. Twenty-six per cent say they can afford to spend more than $1,000 on an unexpected expense, found Angus Reid.
Employment insurance
Among those who have lost jobs, 69 per cent have applied for employment insurance. More than half (51 per cent) say the process was difficult and they still cannot access the benefits, while 28 per cent say that there were delays and issues but they all worked out.