For years, pensions have shifted from DB to DC, but a report recommends a new model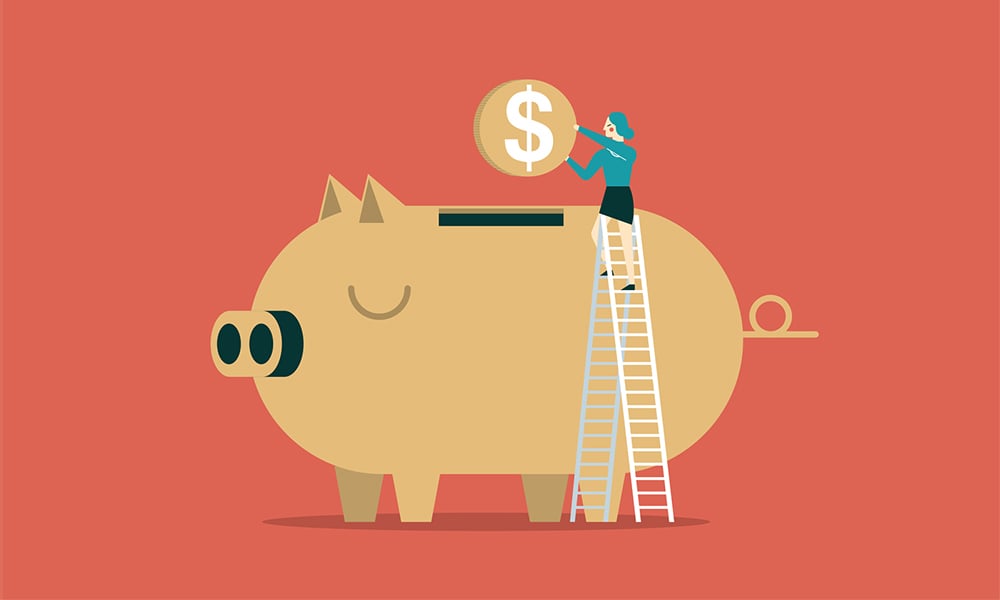 Pension plans can become more effective by combining the best features of the defined benefit (DB) and defined contribution (DC) models into a new scheme, according to a new report from the C.D. Howe Institute.
"Neither of the classic DB or DC types are all that effective in the current environment, and people need to be able to explore the possibility of developing plans that combine elements of defined benefit and defined contribution," says the report's author, Bob Baldwin, a member of C.D. Howe's pension policy council. "The laws need to be reviewed to make sure they can accommodate plans that involve these elements of both types of classic pension plan designs."
There are problems endemic to each type of plan, according to a Toronto actuary, and plan sponsors should consider new pension offerings to better serve members.
"DC plans place too much risk on plan members, and very generous defined benefit plans are expensive and risky for plan sponsors," says Manuel Monteiro, a partner at Mercer. "You really need to have a plan somewhere in between that has a reasonable allocation of costs and risks."
'Counterproductive dogmatism'
The report, The Shifting Ground of Pension Design: Reflections on Risks and Reporting, was prompted by "counterproductive dogmatism in some quarters about the virtues of defined benefit," says Baldwin, who is also proprietor of Baldwin Consulting in Ottawa, leading him to study the pros and cons of both plans.
"It was becoming counterproductive enough and people were skipping over the possibility that there was intermediate space that was worth exploring."
Pensions, which used to be dominated by DB plans, have diversified in recent years, due to various economic pressures, says Monteiro.
"In the private sector, many employers have gone from DB to DC — especially following the dot.com crisis and then the financial crisis. The cost of pension plans and the risk of contributions going up just when businesses are not doing well is very high."
In manufacturing-rich Ontario, DB plans used to rule because union membership was strong, says Baldwin, but today the labour landscape is different.
"Their role in the system diminished in part because rates of unionization have been declining and so has employment in the manufacturing sector, which is where you found most of those flat benefit plans."
And while some plans have adjusted to market forces over the years, that is not true for most sectors, says Monteiro.
"In the public sector, employees and unions have had a bigger voice in the decisions and, rather than moving completely to a DC arrangement, a lot of the public sector plans have put in risk-sharing arrangements," he says. "Rather than having guaranteed indexing, they have indexing that's only granted if the plan can afford it. They have mechanisms to increase contributions for both employees and employers if there's deficits or to improve benefits if there's surpluses… I think the public sector approach is probably more sustainable."
The regulations haven't been updated since 1990, according to Baldwin, and the time is right to revisit them for the modern age by relaxing restrictions.
"Government should encourage joint governance of workplace pension plans; the regulatory law could probably be less prescriptive than it this."
Ground-breaking design could be the way to promote more effective options, says Monteiro, and there should be more flexibility in the rules.
"Some of the rules are very rigid, which has encouraged plan sponsors to either have a defined benefit or defined contribution. Having more flexible rules to allow more innovative designs is something that will be helpful and almost necessary."
HR advantages
For employers, having a workplace pension is a great way to grow the workforce, says Baldwin, and it should be strongly considered as part of a benefits offering.
"The recruitment and retention challenges will be a little greater than they have been and the role of pensions in that context is going to be important for them to look at."
And the labour force projections suggest that there will be a substantial increase and a portion of the labour force in the future that was born outside of Canada, he says.
"The immigrants, if they're middle aged or beyond, are not going to accumulate a lot of CPP [Canada Pension Plan] or OAS [Old Age Security], which means that the workplace pension plans for some of that population are going to be an incredibly important source of income for them in old age."
Employers should look to diversify away from DB plans, says Monteiro.
"HR managers should be open to considering forms of pension plans which may not be as risky or as costly as a pure defined benefit plan but may be much better, more effective in delivering retirement outcomes for employees than a pure defined contribution plan."
---
PENSIONS STILL POPULAR IN 2017
6.3 million
Canadians in registered pension plans (RPPs)
3.2 million
Women with RPPs
52.6%
Public sector workers with RPPs
67%
RPPs that were defined benefit plans
Source: Statistics Canada