Regardless of the magnitude of change, it is vital to have a holistic and integrated plan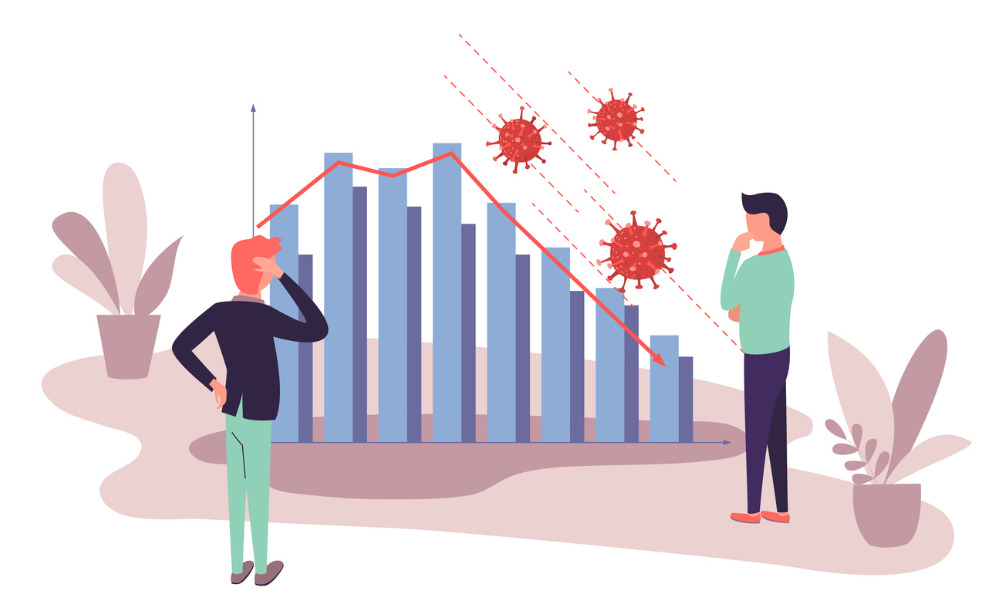 by Claudine Kapel
As the economy shifts into a higher gear, many organizations are contending with new operating realities that call for some fresh thinking about jobs, pay and performance management.
Four major developments that have had a significant impact on how organizations manage people and pay include changes to:
job accountabilities as organizations restructure to better align their employee base with their new operating realities
how and where works gets done, including an increase in the number of employees working remotely – in some cases indefinitely or even permanently
revenue expectations and budgets that directly impact the dollars available for base pay increases, bonuses and other total rewards expenditures
business or organizational priorities, necessitating the need to rethink objectives at the corporate, unit and individual level.
For some businesses, the organizational impacts of these changes will be profound. Yet, regardless of the magnitude of change, it is vital to have a holistic and integrated plan for managing these considerations so the organization can move forward as smoothly as possible.
If your organization has been restructuring and making material changes to jobs and job content, it is important to understand the impact of these changes. Ideally, your organization will have some sort of job evaluation process so you can readily assess whether job changes warrant moving jobs to different pay bands.
It may be tempting to reassign job duties and workloads while leaving everyone with their existing salary and pay band. This approach, however, may introduce fundamental inequities that can leave those who have taken on bigger roles feeling dissatisfied and more open to new opportunities elsewhere.
In addition, individuals in people management roles may also be grappling with some seismic shifts in how they manage their teams. Managing remote workers introduces new complexities in terms of leadership and coaching opportunities as well as in managing workflow and meeting deadlines when it is harder for people with interdependent work to meet, innovate or solve problems.
For many organizations, actual revenues aren't aligned with the objectives set for the year. This is prompting organizations to take a hard look at what this might mean for both compensation and performance objectives and to make course corrections as needed.
Some key questions to ask include:
Do individual performance objectives need to be reviewed and revised to focus people on what is most critical now? The reality is your current priorities may be significantly different from what you defined at the start of your fiscal year.
Are you going to provide salary increases for 2020 performance? If so, what will your budget be for salary increases? Some companies are already scaling back their budgets for pay increases.
Given the current economic realities, how are you going to address bonus payout for 2020 performance? And how will you set incentive-related objectives for 2021? Many organizations will find it challenging to meet the incentive objectives for 2020 that were set at the start of the year. This will mean lower or no bonus payouts for 2020 and also raises questions on where to set the bar for performance in 2021.
If the dollars available for salary and wage increases or bonus awards are currently constrained, what else can you be doing to recognize and reward top performers? Are there opportunities to utilize cash or non-cash awards to acknowledge top performers? Can you use special development opportunities as a way of showing key talent that their contributions are valued?
What do you need to be communicating with employees at this time regarding what it means to work for your organization? The reality is that many organizations are having to make some tough decisions. It is important to consider what types of communications will be needed to align everyone with the path forward and to build buy-in for these decisions and new ways of operating.
What is most critical is to keep everyone's attention on what matters most now and to ensure decisions regarding jobs, pay and performance management are made in a fair and consistent manner. This will help ensure that you are laying a strong foundation for organizational renewal as you navigate these challenging times.
Claudine Kapel is principal of Kapel and Associates Inc., a compensation and human resources consulting firm based in Toronto. She can be reached at [email protected]