Over 9 in 10 Canadian support the idea, finds report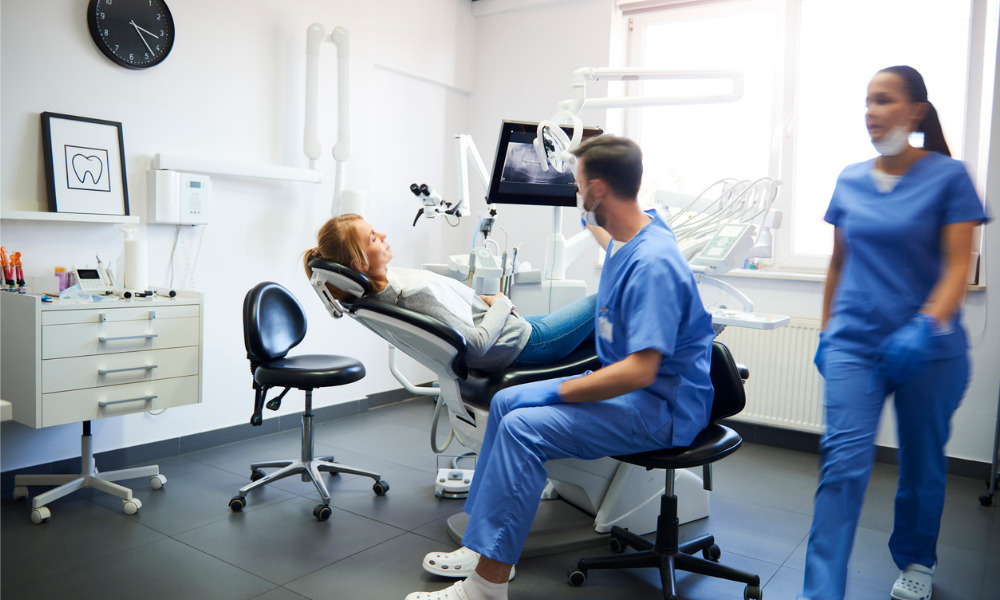 Canadians see the value of employers providing health benefits to workers, and they want to reward companies that already do, finds a recent report.
The large majority (93 per cent) of Canadians support (61 per cent) or are open to (32 per cent) the idea of the government providing a tax credit for smaller and medium businesses that offer benefits for employees to help cover the costs of eye care, dental care, physiotherapy and mental health services, reports Abacus Data.
The appeal of this idea is broad across all regions:
Quebec (65 per cent)
Ontario (63 per cent)
British Columbia (60 per cent)
Atlantic Canada (59 per cent)
Saskatchewan/Manitoba (58 per cent)
Alberta (55 per cent)
The same is true among different age groups:
60+ (66 per cent)
45 to 59 (59 per cent)
30 to 44 (61 per cent)
18 to 29 (59 per cent)
A health spending account is among the top three features Canadians desire in a benefits plan, according to a previous RBC Insurance report.
Employer-provided plan
Currently, 64 per cent of Canadians have insurance plans that help them with the costs of things like eye care, prescriptions and dental care, finds Abacus Data and Spark Insights survey – on behalf of the Canadian Life and Health Insurance Association – of 1,500 Canadian adults, conducted Feb. 20 to 25, 2023.
Among them, 41 per cent (or more than 12 million adults) obtain benefits through an employer plan. Another 14 per cent participate in another form of group plan, and nine per cent purchase this type of insurance privately.
Nearly nine in 10 (88 per cent) of those who have a benefits plan place either a great deal of value (46 per cent) or quite a bit of value (42 per cent) on having access to that plan. And 84 per cent say that their benefits plan has been very (36 per cent) or quite helpful (48 per cent) in saving them money.
Last year, Canadian households saved cash with the help of the following:
$913 in prescription drug costs
$816 in dental care costs
$339 in eye care costs
The majority (71 per cent) of those who don't have access to such a plan say they would value having one a great deal (38 per cent) or quite a bit (33 per cent).
There are dangers to cutting employee benefits in a recession, says Jeff Ostermann, chief people officer at music outlet Sweetwater.
How employers benefit
Employers get a lot of positives from offering health insurance plans to workers, says Jantra Jacobs, a senior content creator at insurance company Pacific Prime.
"The main point of a medical insurance plan for employees is to protect and support the health and wellbeing of staff so they can remain active and productive members of your company," she says.
By offering even simple health insurance plans, companies can boost workers' productivity and can improve its attractiveness to prospective workers, she says. Also, staff members needing treatment can find the whole process much easier to navigate when a healthcare provider and an insurance company have a good working relationship.