Crown corporation cites increased safety measures for workers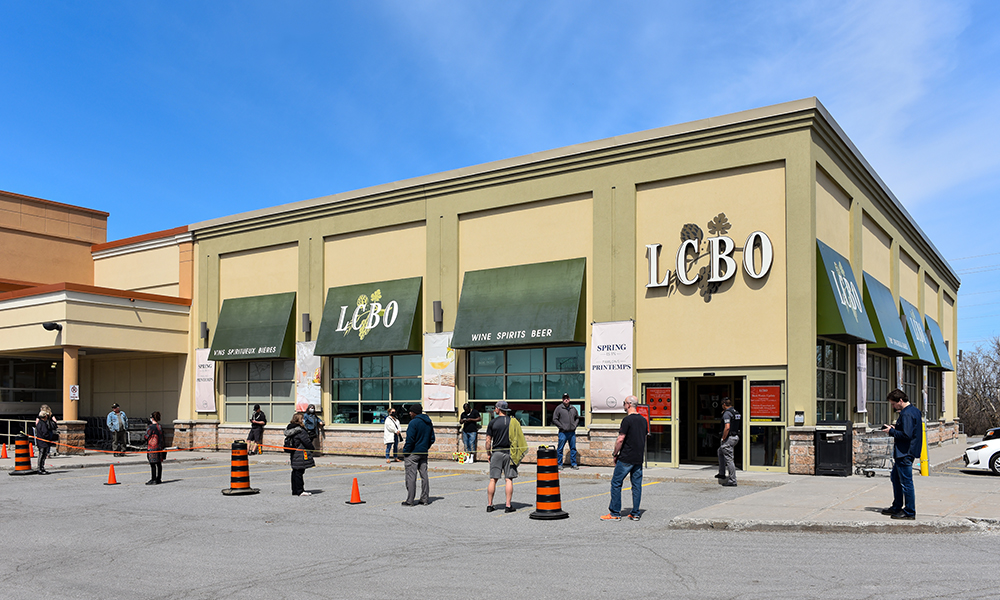 The Ontario Public Service Employees Union (OPSEU) condemned the Liquor Control Board of Ontario's (LCBO's) decision to expand in-store employees' hours for the May long weekend while not providing hazard pay amid the COVID-19 pandemic.
"It's absolutely appalling that [CEO George] Soleas and his cronies refuse to give hazard pay to their front-line workers but have no qualms about expanding the number of hours they're potentially exposed to COVID-19," says Warren Thomas, OPSEU president. "This is corrupt leadership at its finest – prioritizing your own bottom line above all else."
The union also claimed that its essential workers have been risking their own health and safety to keep stores open during the COVID-19 pandemic, and when the liquor chain saw weekly sales rise up to 31 per cent, handed out chocolate bunnies as a "token of thanks" to workers.
"Chocolate is the best LCBO's senior management can do to recognize the efforts of their employees? This shows how seriously disconnected from the reality of front-line work they truly are," says Eduardo Almeida, OPSEU first vice-president/treasurer.
The union also said the LCBO has been slow to communicate with OPSEU around health and safety concerns, such as informing the union when an employee tested positive for the virus.
As for safety precautions amidst the pandemic, the LCBO said it has rolled out plexiglass barriers at cash desks across its retail network and it will introduce protective face shields as an "optional preventive measure" for workers serving customers.
Additional precautions have included:
elevating "already stringent" cleaning and sanitization protocols in-store
increasing accessibility of hand sanitizers for customers and employees at multiple stations within stores
suspending in-store tastings, LCBO and Vintages events
limiting in-person meetings, cancelling or postponing large-scale events and offering remote work
In March, Ontario saw 1,440 complaints about workplace safety related to COVID-19. Several groups have been calling for improved pay and benefits, and greater protection, for those workers on the front lines amid the pandemic.