Old-school programs, short-term fixes and bureaucracy can weaken process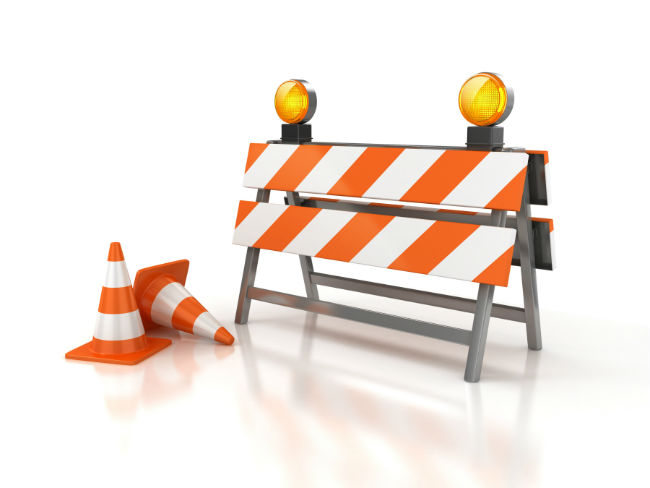 All too often, organizations get caught by having too many priorities. Daily firefighting becomes the management strategy, so is it any wonder most leaders say they have too much to do to take on anything else?
The fallout to this distraction is that leaders and organizations lose sight of their most important asset: People. Who will execute on their priorities if you don't have top talent to do so?
In turn, top performers are frustrated with continually being asked to do more with less, being assigned to projects that aren't matched to their greatest assets and strengths, and going without appreciation for their contributions. The result? Very fewer workers in Canada are actually satisfied.
This situation is far from ideal for productivity and innovation. Add to the mix that Canada is in the midst of a talent shortage that shows no signs of easing until 2030. The risk of losing top talent brings about huge consequences, from burning out remaining staff to devaluing a company brand, to lack of innovation and continuous improvement.
But with an effective recognition strategy in place, employers consistently have fewer burnt-out staff, and spend less time and money on recruiting, while leaders spend more time focusing on the strategic work of the business (which means they are also more satisfied in their jobs).
And yet recognition is not being embraced. Why? Because of these five roadblocks:
Recognition is driven by head office
People aren't looking for "the corporation" to recognize them and yet we are spending more than half of the money allocated to appreciation on old-school corporate programs such as long-serve awards, according to the 2016 report Employee Engagement: Leveraging the Science to Inspire Great Performance from the Conference Board of Canada.
Given that people change careers quite often these days, many people will not reach a point where they ever get an award, and even for those who do, five, 10 or 25 years from now is too late.
Furthermore, individuals want the people they report to, and those they work with, to acknowledge their value. They want personalized, timely acknowledgement from their peers or direct supervisor. For most people, a verbal thank-you is preferred.
When leaders rely on corporate programs such as virtual point portals, milestone events and plaques, they fail to show top talent that they matter and give them a daily reason to stick around.
Focus on short-term fixes
Many organizations going through tough times have a scarcity narrative that distracts them from the big picture: Without great people, they will be in worse shape a year from now.
For example, in Alberta, times of austerity have led to a mentality that "People are lucky to still have a job."
But that is short-term thinking. Valuing people now — with a no-cost, verbal thank-you — will help retain talent later when their job options open up again. Furthermore, maintaining versus cutting recognition spending — however small the budget — sends the message that despite current pressures, people still matter.
And saving money today may cost serious money down the line, given how costly it is to replace someone.
Recognition is the leader's job
It has been well-established that people most want to be recognized by their direct supervisor. However, peers are a close second. After all, who knows your contribution best?
Those who see you adding value every day — peers, customers, partners.
And yet, often these opportunities for acknowledgement pass people by. Furthermore, it's not sustainable if recognition is all at the leadership level.
People are too busy to recognize
People often say they're too busy to do this or that. But what does this say to top talent — who often sacrifice lunch hours, breaks, dinners with their family — that we can't even reward their efforts with a simple act of appreciation?
Recognition isn't something that needs to be scheduled, delegated or put on any "to-do" list. It is how people work every day; it's having thank-you cards on hand, sharing a verbal acknowledgement, or offering a quick shout-out through social media.
It's not about starting to recognize people as soon as a project is off your plate or once things slow down (if that ever happens).
Furthermore, if people are too busy to value and recognize others today, it will catch up with them when they have to find the time to recruit, onboard and retrain a replacement.
Too many levels of approval
Perhaps the biggest and most unnecessary roadblock of all is when there are too many levels of approval. Recognition programs with bottlenecks, unnecessary steps, and gatekeepers stop recognition from happening in a timely way, and may send the message that only those with approving authority get to decide if someone is worthy of recognition.
At best, it slows down the process. At worse, it reinforces hierarchy and becomes an elitist program.
Sure, it's important to make sure there's a good fiscal use of resources (if it's a $10,000 award, you'll have a few eyes on the nominations). However, does every message, award or small token of appreciation require a leader's or HR's approval? And does the burden on people's time justify the time expense?
Let's face it: HR and management don't have time to micromanage recognition — recognition done well belongs to everyone and can be embraced by all.
Sarah McVanel is a recognition expert based in Jordan, Ont., sharing her knowledge and client stories through professional speaking, coaching, training and books. For more information, visit www.greatnessmagnified.com.