Many companies embracing multigenerational workforce in some respects, not in others, finds report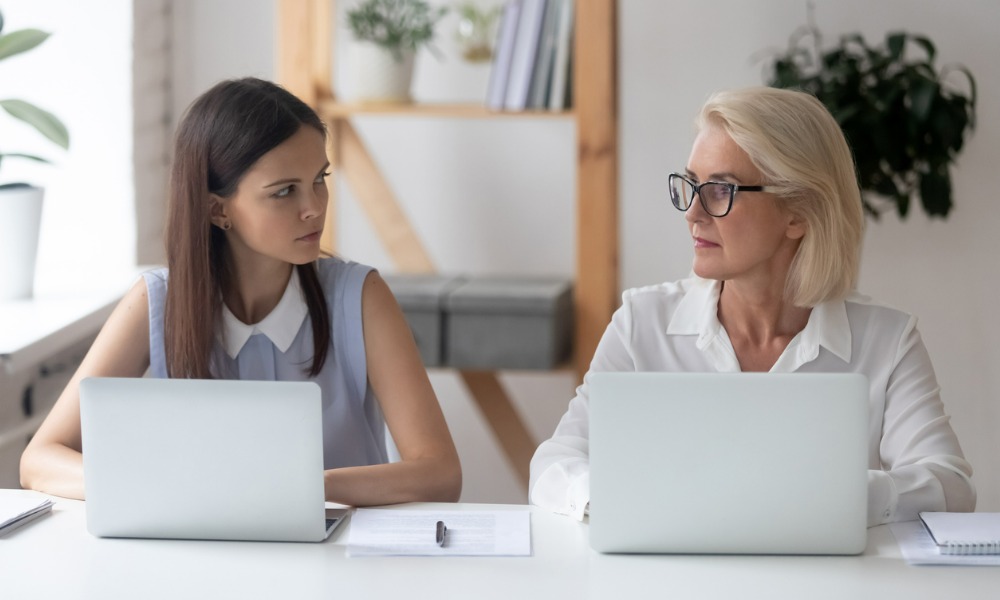 With many workplaces today having a multi-generational set of workers, employers need to be "age-friendly," maybe more so than ever.
However, while 84 per cent of U.S. employers feel they are offering opportunities, work arrangements and training and tools needed for employees of all ages to be successful, only 65 per cent of workers agree, according to a recent report.
Employers are doing great in some respects, according to findings from nonprofit Transamerica Institute.
For one, 92 per cent of them offer one or more types of alternative work arrangements (92 per cent), including flexible work schedules (60 per cent), the ability to adjust work hours as needed (54 per cent), and the ability to work remotely (51 per cent).
Also, 80 per cent offer one or more programs to support caregiving employees. These programs include unpaid leave of absence (37 per cent), paid leave of absence (31 per cent), online resources and/or tools (27 per cent), an employee assistance program that offers counseling and referral services (23 per cent), and a benefit that offers referrals to backup care (22 per cent).
"Today, four generations in the workforce bring diverse skills, expertise, and life experiences to their jobs. Employers that implement best practices for a multigenerational workforce can potentially increase productivity while supporting the professional growth and work-life balance of their employees," says Catherine Collinson, CEO and president of Transamerica Institute.
Because the different generations have different ways of working, this must be recognized before deciding how to manage them equally and fairly, one expert previously told Canadian HR Reporter.
Room for improvement
However, there is still some room for improvement, find Transamerica Institute's two surveys: one of 1,874 U.S. business executives conducted in November 2021 and another of 5,493 workers conducted between October and December 2021.
Currently, only 34 per cent of employers have adopted a formal diversity and inclusion policy statement referencing age among other demographic characteristics.
Also, just 31 per cent have a formal phased retirement program with specific provisions and requirements, and less than half have work-related programs to help pre-retirees transition.
These programs include flexible work schedules and arrangements (44 per cent), the ability to reduce hours and shift from full-time to part-time (36 per cent) and the ability to take on less stressful or demanding jobs (34 per cent).
Earlier this year, IBM came into an unwelcome spotlight. Company executives apparently discussed how to force out older workers and labelled them "dinobabies" who should become "extinct species," according to Bloomberg.
Older workers also have a tough time finding jobs: 63 per cent of jobseekers aged 45 and up are unemployed for more than a year compared to 36 per cent of those aged 18 to 24, according to a previous survey.
Benefits of age diversity
"Implementing age diverse strategies at your business can significantly improve your business," according to Vantage Aging, in Ohio, which offer assistance to people as they age.
These benefits include:
Age diversity improves performance.
It can reduce employee turnover.
It drives innovation.
It offers a variety of skillsets.
It provides traditional business skills.
It offers a mentorship platform.