Former VP of HR at Microsoft encourages workers to seek support outside of organization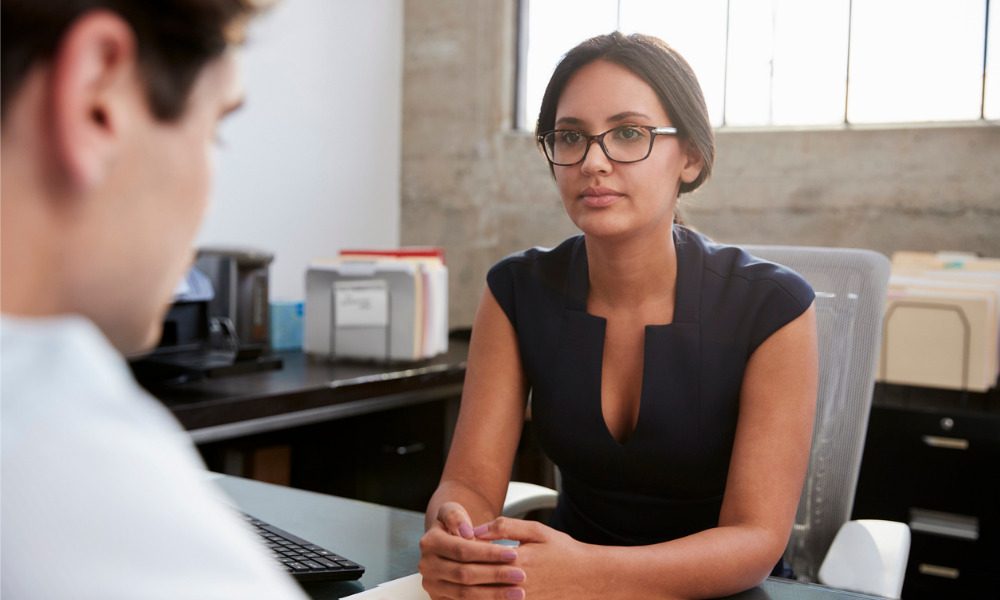 Employees dealing with troubles at work may find someone in HR to listen to their concerns.
But human resources is rarely the best place to turn to for help, according to a former Microsoft executive.
Any time a worker has a personal disagreement with a colleague, problems with a micromanaging boss or is worried about looming layoffs, they may feel like unloading on someone. But it shouldn't be HR, says Chris Williams, former VP of HR at Microsoft, in an Insider article.
"Do not see your team's HR representative as a friend," he says. "It's easy to see them as one — they're right there, they are a people person, and they will listen. But, simply put, HR is not your friend."
HR is paid by the company to solve problems either between employees or with the company and its policies, says Williams.
"If you have a problem with another employee, especially your manager, and you decide to involve HR, you're not enlisting someone on your side. Instead, you're involving the company in the issue. That may be what you want, but you need to tread carefully."
"Even if the other person is the problem, don't expect HR to automatically rush to your aid. In many ways, HR is like the police. They rush to the scene, get the issue under control, and turn their objective report over to the company and its management."
Amid the ongoing labour shortage, HR should be catering to the needs of employees more than ever, according to a report from ADP Research Institute.
HR generalists
Statistically speaking, if a company has 1,000 people in HR, about 50 per cent of them are recruiters and 25 per cent are in benefits, payroll, training, and similar functions, says Williams in Insider.
The remaining 25 per cent are HR generalists or business partners who handle employee issues. These are the ones who people mistake for a friend.
"To be clear, most people who become HR generalists are there for the people. They are kind, thoughtful, and caring, and they love working with people. But they are not paid to be the employee's ally," says Williams.
When should workers call HR? When they have benefits or policy questions, he says. This is because HR can aid in finding services and resources, and take employees' reports of clear policy violations.
In an editorial for Canadian HR Reporter, Marie-Hélène Budworth noted that HR has an important role to play in dismantling racism.
Seek help outside work
Instead, "for help with conflict," troubled staff should turn to a peer network outside of their company, says Williams in Insider.
He recommends that workers go outside their organization because they'll get "a more objective perspective not cluttered with politics".
Beyond that, Williams suggests people turn to their best friend, partner or a counselor to "relieve the burden," and they should to the police or a lawyer for any conflict "reaching the level of assault or fear of one."
Keeping staff onboard tops the list (20 per cent) of HR priorities for 2023, followed by recruiting (14 per cent) and company culture (12 per cent), according to one report.