Major concerns? Business travel, in-person meetings, working closely with colleagues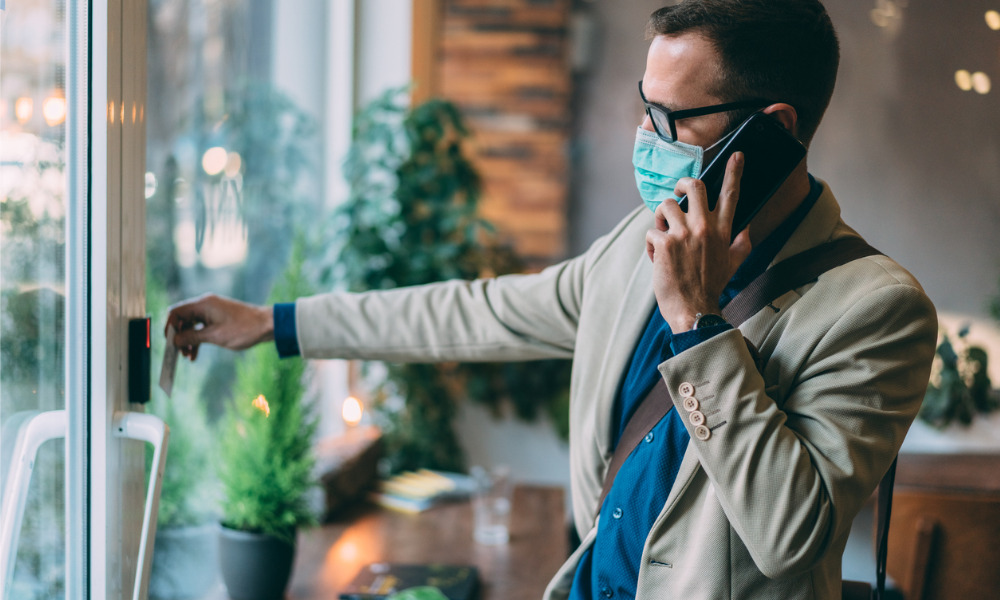 Seventy-nine per cent of workers normally employed in an office environment are working from home amidst the COVID-19 pandemic, and they are loving the experience, according to a survey by Robert Half.
Three in five (60 per cent) have now realized that their job is doable outside of the office and 26 per cent are more comfortable using technology for their work.
More than half (55 per cent) say their work-life balance has improved without the commute to work, with parents 20 per cent more likely to agree, found the survey of 500 office workers.
Changes to office environment
As several provinces are starting to reopen their economy, workers are hoping their employer will implement the following measures as a result of COVID-19:
85 per cent hope they will be allowed to work from home more frequently
73 per cent want better cleaning protocols in the office
68 per cent hope there will be fewer in-person meetings and training sessions
48 per cent want staggered work schedules
40 per cent hope their employer will change the office layout
20 per cent want their employer to require workers to wear masks
Employees are also concerned about having their personal space in the office: 72 per cent will rethink shaking hands with business contacts, 59 per cent will reconsider travelling for business, 56 per cent will spend less time in common areas in the office and 46 per cent worry about being in close proximity with others in the office.
Recently, Sara Kauder, senior employment lawyer at Minken Employment Lawyer, told Canadian HR Reporter that "an employer is not obligated" to honour a request to be allowed to work from home, "but it's a reasonable ask and if there's a concern about minimizing contacts between employees, even when the situation is better, it might make sense to have rotating situations where some of the week employees are in the workplace."
Unifor has said that the Ontario government must consult with workers before proceeding with plans to reopen the province's economy once the COVID-19 risks are lessened.