'Employment practices, policies and actions of employees have contributed to maintaining racism as a system of inequality'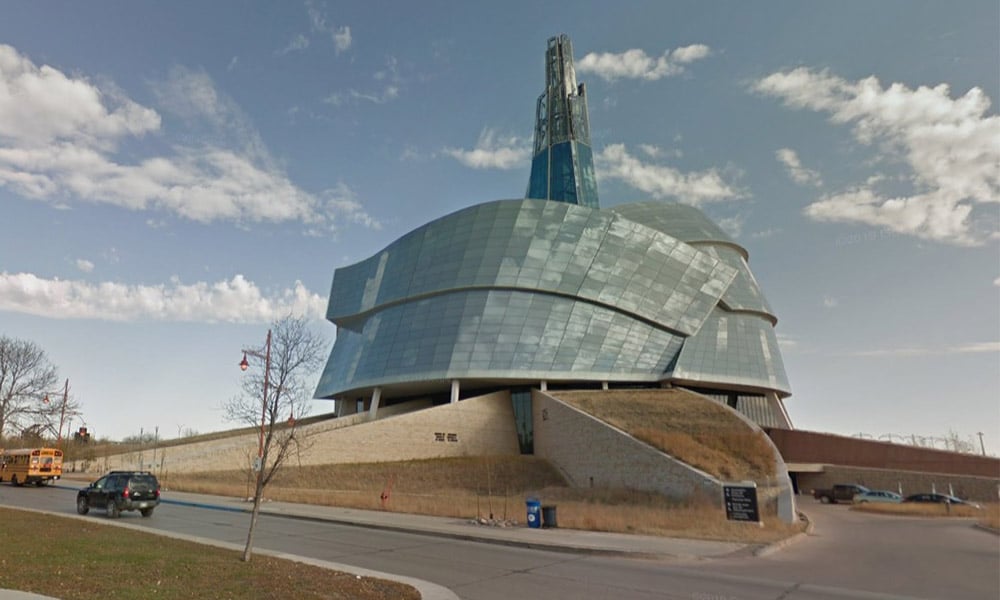 Racism at the Canadian Museum of Human Rights is both pervasive and systemic, according to a report from an independent reviewer who examined concerns raised by current and former employees.
"Employment practices, policies and actions of employees within the institution have contributed to maintaining racism as a system of inequality. Black, Indigenous and people of colour have been adversely impacted physically, emotionally and financially by their experiences within the institution," says Laurelle Harris.
"Heterosexism is present throughout the institution," she says, adding that there are indications of homophobic conduct that require further examination.
Harris also notes that there are indications that sexual harassment complaints made by Black women may not have been investigated or addressed adequately prior to the fall of 2016.
Acknowledgment and apology
The Winnipeg-based museum's board of trustees said it welcomed the review's findings.
"It is clear many people have been adversely impacted by racism, homophobia and other forms of discrimination within the museum, and we apologize unreservedly," says Pauline Rafferty, board chair and interim CEO. "We are taking immediate and decisive action to build an anti-racist and anti-discriminatory workplace."
Rafferty also apologized that it took a public crisis for the organization to seriously reflect on the issues raised.
"We need to focus our attention on our hiring practices, our policies and our workplace culture. We will recommit ourselves to the values upon which the museum was founded, of human dignity and respect, and make this a priority. How we work will be as important as the work itself."
Recommendations
The report made several recommendations, including greater diversity on the board of trustees, and ensuring that the diverse perspectives of members of the Black and Indigenous communities are heard and their perspectives included, and the government must appoint a CEO who is a member of a BIPOC community.
The board of trustees recently formed a Diversity and Inclusion Committee and will be reviewing the Museum's five-year strategic plan to prioritize diversity and inclusion goals and developing metrics to measure progress.
"We will create and implement policies and procedures that cover all aspects of the Museum's work," says board trustee Julie Jai. "We have an opportunity to transform the museum into a workplace that practices anti-racism and rejects all forms of oppression, including sexism, heterosexism, homophobia and transphobia. With sustained effort, the museum will emerge much stronger for it."
Recommendations were also made for matters pertaining to training; hiring practices; heterosexism, homophobia and transphobia; museum content, tours and programs; facilities; and human resources.
A majority of workers worldwide expect CEOs to take progressive stands on addressing racial and equality concerns, according to a recent survey.