'It's very clear that today's employees are expecting to see action, not talking'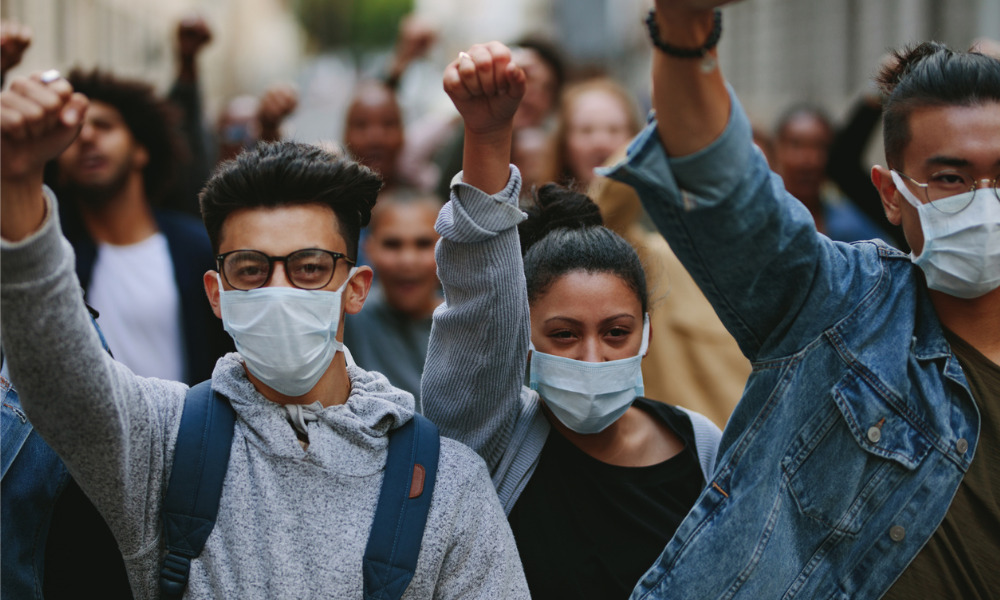 While the global pandemic rages on and protests continues around the world, the majority of workers expect CEOs to take progressive stands on addressing racial and equality concerns, according to a recent survey by a public relations company.
And that's even more true for Canada compared to six other countries.
"When we asked Canadians in general whether they think a company should take a stand on a lot of these different issues, almost across the board — from anywhere from five to 10 percentage points — Canadians had a much stronger opinion in terms of 'Yes, companies should take a stance,' whether that is on equality and racism, whether that is taking a stand on data privacy and security, whether that is companies taking a stand on the income and wage gaps," says Angela Carmichael, president at FleishmanHillard HighRoad (FHR) in Toronto.
"Across the board, there was a significant shift between the Canadian opinion and the global opinion."
The survey heard from 1,240 adult Canadians, and similar numbers in China, Germany, Italy, South Korea, the U.S. and U.K. between June 8 and 19.
It found that 69 per cent of Canadians believe companies should take a strong stance on addressing equality and racism, versus 59 per cent in other countries. These results clearly illustrate Canadian values, says Carmichael. Forty-six per cent of Canadians expect their CEOs to take a stand on racial equality, while 32 per cent in other countries agreed.
"We take pride in the fact that we are more progressive as it comes to a lot of issues that we tend to see in society. We do have a public healthcare system that we're very proud of, and we believe healthcare should be there for everyone, not just the privileged few. We were one of the first countries to allow gay marriage so I think that there is a pride that we aren't afraid to tackle some of these things," says Carmichael.
"It gives us a perspective of the kinds of things that we need to do to move the needle in our own country. It doesn't mean we're perfect, we're far from it. If anything, what has happened over the last little bit as all the protests have really sort of come to the forefront, it's made us really stop and realize that we have a long ways to go. We've made a lot of mistakes as a country and we have our own systemic racism that we need to address and we need to take action on," says Carmichael.
When it comes to protecting both employees and customers during the COVID-19 outbreak, 60 per cent of Canadians expect CEOs to take strong measures compared to 51 per cent of the global respondents.
"Canadians do feel that both their employers and the government have done a good job in terms of managing through COVID. We've always had a reputation in Canada of going out and fighting that important fight and it's part of who we are as Canadians, that we can do more, and we should do more."
Meanwhile, some companies are joining an effort that will see Canadians safely returned to the workforce, as many workers are still unsure about doing so, found a Statistics Canada survey.
Fifty-two per cent of those surveyed said they expect CEOs, through both words and action, to show compassion and empathy for communities, customers and employees, while only 41 per cent of the global respondents felt the same way.
Responsibilities of HR, leaders
For HR departments, the lessons prove that things will not go back to the old ways, and employers must adapt, says Carmichael.
"The days of talking are done. It's very clear that today's employees and the future workforce, as gen Z moves more and more into place, they're expecting to see action, not talking," she says.
"It's important for companies to start listening to their employees, and to learn from their employees, and to make the workplace a safer place for them, especially if they're a person of colour, to feel that they have a voice, that they can bring their concerns forward."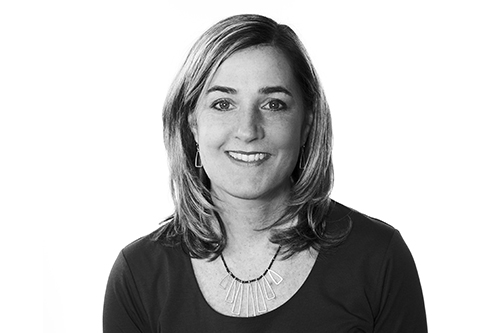 Angela Carmichael
And companies should also change how they view themselves in the marketplace, says Carmichael.
"The values that your employees hold close are the things that can guide any CEO to do the right thing and make a difference in tackling some of these very systemic issues that we're talking about. It's not about taking risks, it's about being brave and leadership is about being brave. CEOs and leaders need to do what's right for their employees, do what's right for their customers and do what's right for society and not always think about the bottom line, but think about the power they have to make impactful change in our society."