'We immediately went into the mode of 'Let's definitely honour the commitment to students''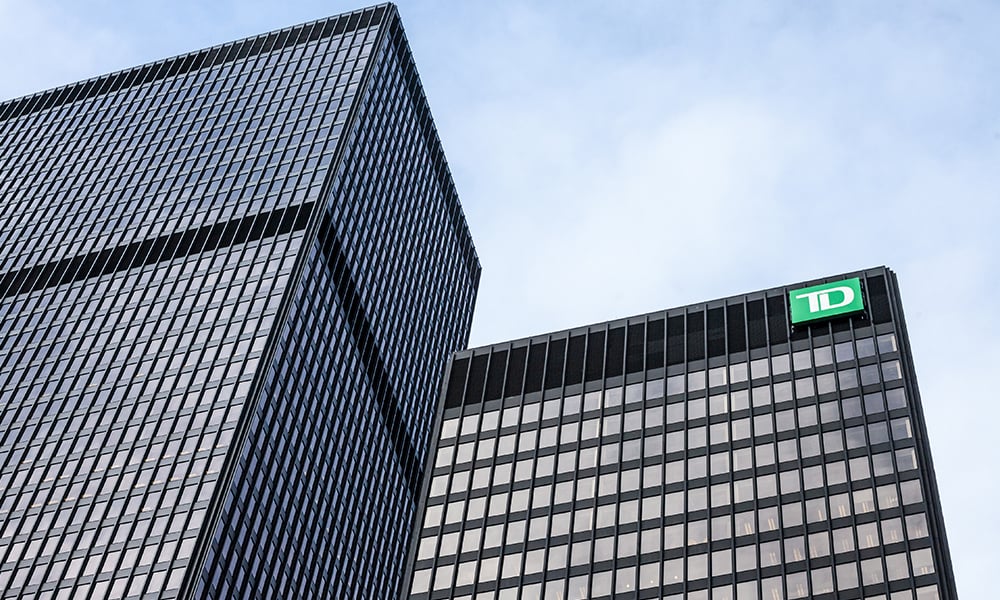 Despite COVID-19 changing the way many people do their jobs, Toronto Dominion (TD) bank has announced it will honour its 2020 internship and co-op placements.
However, the roughly 400 students who will be working at TD this summer will be doing so virtually.
"When COVID hit, we immediately went into the mode of 'Let's definitely honour the commitment to the students.' At that point, then we turned our attention to 'This is going to look completely different than how it's looked in the past,'" says Steve Knox, vice-president and head of global talent acquisition at TD in Toronto. "It's been everything virtual."
The North America-wide program — which begins in late May in the U.S. and early June in Canada — will see students working from home using either their own computers or company-issued tools, says Knox. The summer programs run until the end of August.
"First thing was: 'How are we going to orient or onboard the students?' and we're figuring out a virtual approach to doing that. Things like preparing welcome videos, making sure that there's fireside chats that have been set up using technology, whether it's Skype or WebEx," he says. "There's a lot more appetite for different technology and also things tend to happen a little bit quicker now. That's been a positive aspect of, 'Hey, we just have to figure out how we do things faster and how we're more agile.'"
The students will be placed amongst all business lines, says Knox, including such areas as finance, accounting, risk management and marketing. And the company will look to hold some social events, remotely, he says.
"We would often get the students together physically, but now we're toying with the idea of a summer movie night, and how we do that remotely and so how we get students together on Skype or WebEx, and all sit together, watch a movie and then kind of share insights from that. There's definitely new technologies that we're leveraging to manage the experience."
Keeping in constant touch with the students has been important in making them feel more comfortable in these challenging times, says Knox.
"[It's about' over-communicating, making sure that as an organization, we're extremely responsive to the needs of the students, that we're proactively addressing any of their concerns or answering questions," he says.
The firm is also tapping into all the learnings it can provide the students, says Knox.
"That's a little bit different than what we would have done in the past," he says. "We do always want to make sure that we're providing meaningful work for the students and a great experience so we are actively working with the business to absolutely make sure that there is work there and that we can give students a meaningful experience."
A recent survey by ADP Canada found that three-quarters of employees reported their employers are keeping them regularly updated during the pandemic.