For HR, the fundamental question should be: 'What do people want in work now?'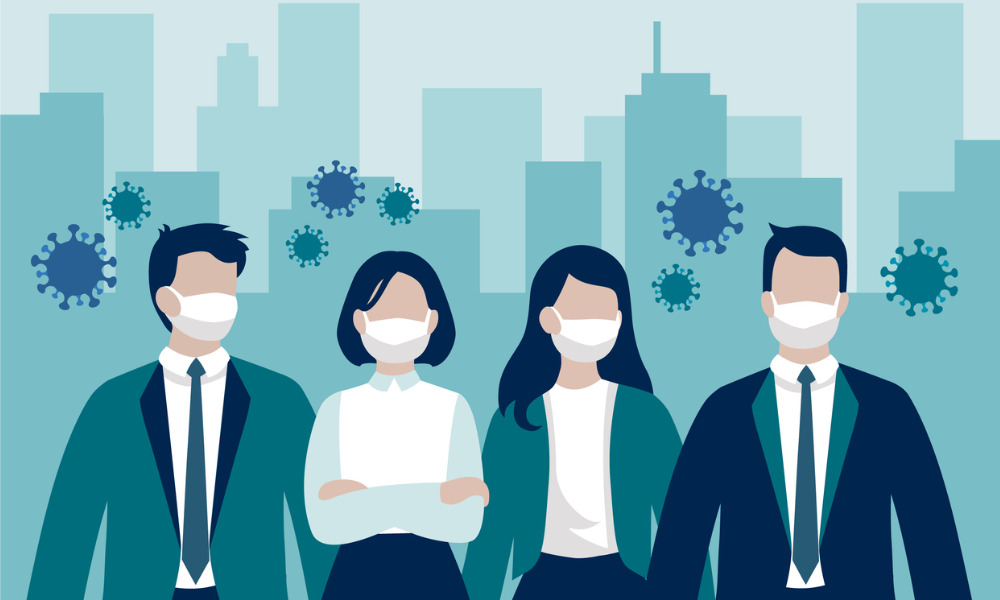 Never has there been a time when the HR profession has meant so much to Canadian business and workers than during the long return-to-work phase of COVID-19.
As we move ahead, professionals will be counted on to address more than the necessary changes to the physical workspace. They are uniquely capable of addressing a far greater challenge: the state of mind of the workforce.
Here is a case example: A couple of weeks ago, I was coaching a mid-career professional who was in distress about the future of society and her future role. Like many, she has used the last many months for soul searching and self-reflection. She isn't sure she can face returning to her old job, team or company and she thinks that there might be something better out there for her. She wants to do work that matters in an environment that fuels collaboration, caring and heightened consciousness about the human condition.
She has no desire to return to normal because, for her, the past is simply behind. Like so many, she is someone who does not want to go back to the pre-COVID world.
What's 'normal'?
The pandemic experience is having a profound impact on nearly every person. And yet the language used to describe our collective efforts to make things better has circulated around an innocuous concept of "normal." We casually use phrases such as: "This is our new normal," "When can things get back to normal?" and "Things are starting to feel normal again."
The fact is there is no single idea of normal. And there is certainly not going to be a return to normal any time soon.
At first blush, in contemplating the return to work, most of us think about the physical logistics. The brass tacks of policy and procedures, physical distancing, hand-washing stations, scheduling and so forth are of first concern. And these are all critical. But for an HR professional, the more fundamental question they likely are asking is: "What do people want in work now?"
U.S. author and theorist Daniel Pink says people want three things:
autonomy: a desire to be self-directed
mastery: the urge to get better skills
purpose: the desire to do something that has meaning and is important
Based on this, we need to have a sense of individuals' experiences, fears, capabilities and so forth, derived as a result of their time during COVID-19. Further, how an organization has been able to maintain connection and facilitate these experiences for workers during the pandemic will determine the path forward.
For example, looking to Pink's theory, autonomy and isolation are two very different sides of the same coin. Were workers left alone too often while working remotely? Did they feel abandoned? Or, conversely, were they deemed essential, overworked and, therefore, had insufficient time to process the impact of what was happening?
In terms of mastery, have workers been given opportunities to continue to learn and grow while working from home? Has this been a time of skill building or stagnation?
Finally, have workers' purpose within their organization been well defined? Do they still support what they are doing? Has the organization articulated its own rethinking of purpose in light of COVID-19?
These are difficult questions, but they are the heart of what a successful return to work truly means.
The artistry of what HR professionals are accomplishing during COVID-19 is about turning the concept of "a return to work" on its head and recasting what it means to be a person within an organization. The mind, mindset and experience of each person matters more profoundly now than ever before.
How employers can address matters of the mind
Pulse checks: Listen to employee sentiment, including self-reporting on perceived mental health.
Restorative practices to reacquaint people: Invest time in connecting teams, realizing that current team dynamics and levels of performance may have changed. To rebuild, embrace the use of external and neutral experts such as your employee assistance (EAP) provider to lead employee-focused sessions.
Communications and visibility: You can't over-communicate. Communicate often, using technology platforms, including group chat and video, as well as traditional email, and in-person moments.
Certainty: Employers have control over many factors around work even when the rest of someone's world feels out of control. By proactively communicating intentions about a future work environment — such as when people will work or where they will work — leaders take stress away from what a worker is feeling.
Scenario planning: Start your planning now for the second wave, including what could happen and what your organizational response will be.
Now that the traditional lines between work and home have blurred, we need to adopt a more holistic view and remember that employees are human first, resources second. We need to attend to the whole human — mind and body.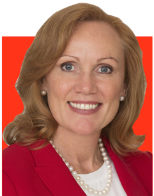 Louise Taylor Green is CEO of the Human Resources Professionals Association (HRPA) in Toronto and a member of the Canadian HR Reporter advisory board. For more information, visit www.hrpa.ca.