While employers are looking to build environments that are equitable, inclusive and diverse, few make it out of the starting gate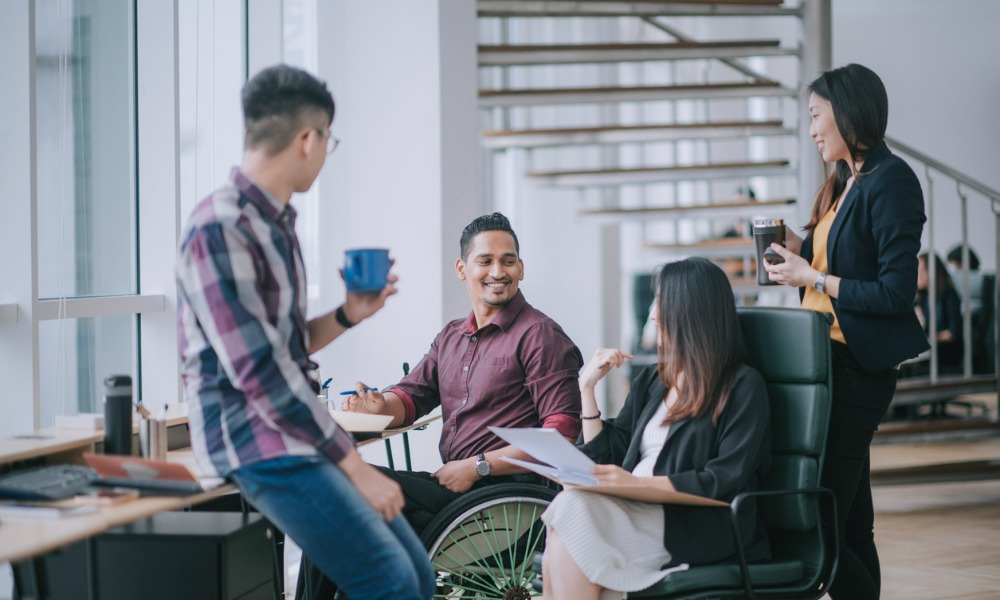 This article was produced in partnership with Humber College.
Countless studies confirm that a diverse workforce increases innovation, creativity, and profitability, so it's no surprise that one of the fastest growing areas in HR – and arguably one of the most urgently needed – is equity, inclusion, and diversity. Yet, despite increasing demand among companies big and small for leadership in this role, very few HR professionals are qualified for the job.
"If you look at all the online job postings in HR today, many are for titles like 'EDI coordinator,' 'diversity director' or 'director, DE&I' but there are very few professionals trained to do this work," says Michael MacDougall, Associate Dean, Continuous and Professional Learning, Faculty of Business at Humber College. "They are inaugural positions – they didn't even exist five years ago, and the training just isn't there. Most people hired or appointed to this role are employees or employee groups that are passionate about the work and doing it off the sides of their desks."
This gap in knowledge and training, along with the career opportunities that come with formal credentials in the field are what led to the launch of the Transformative Equity, Inclusion and Belonging Leadership Certificate Program at Humber College. By offering one of the first and only HRPA-approved IE&B curricula in Canada, Humber is breaking ground in an area that HR leaders need as much as today's companies need its graduates.
Available online, the program is ideal for Canadian HR professionals wanting to balance work and the opportunity to further their studies. Those pursuing career advancement and a commensurate increase in salary will find the EI&B certificate program at Humber a necessary next step in their journey.
MacDougall notes this is not a "foundations in HR" curriculum. The program offers comprehensive training tailored to those at the director and managerial level and graduates will come away with the skills and knowledge they'll need to develop an effective equity, inclusion, and belonging strategy; conduct equity audits; mitigate risk; respond to human rights complaints within the organization; and even create training programs for the people in their workplace.
"Our program was developed by experts in DE&I to specifically address a pressing need for transformation and accountability in the workplace. Every company needs someone who knows how to build, organize, and implement equity, diversity and inclusivity training, programming, and measurable strategies within their organization. This program will graduate learners who can implement a strategic DE&I framework into their organization on day one."
Academic gravitas
Aside from its pioneering role, the key to what distinguishes Humber's program is the academic gravitas that defines those who created it. Recognized experts Jodie Glean-Mitchell, M.A., and Nancy Simms, M.A, ADR were commissioned to develop a certificate program that would teach participants how to build organizational environments that are equitable, inclusive, and anti-racist to foster a sense of belonging.
Glean-Mitchell is an award-winning IEB expert with over ten years of experience in the field of equity and inclusion. A recognized academic and thought leader, Glean-Mitchell is the Director of the Anti-Racism & Cultural Diversity Office at the University of Toronto, and a principal consultant at REACT – Race, Equity, Advisory Consulting and Training, Inc.
Nancy Simms is the Director of Human Rights, Equity & Inclusion at Humber College, a published author, and a multi-award-winning adjunct professor at Osgoode Hall Law School.
MacDougall says he knew the faculty's IE&B leadership was on the right track when, upon completion of the pilot program he was flooded with calls from students who'd heard both Glean-Mitchell and Simms speak and were eager to learn more.
"People were calling us saying 'I want to learn under Jodi, that's why I'm taking your program', or 'I've read Nancy's work and want to study under her'," he says, noting that only one other institution in Canada offers content similar to what Humber has implemented but it costs $20,000 while Humber's program "is under five thousand and we have some of the best training available."
Organizations need to develop and grow and while a big part of business is accountability for products and services, MacDougall says being accountable to employees is just as important.
"Making the decision to build environments that are equitable, inclusive, and anti-racist is a good first step," he says. "Having access to the level of HR talent that can put these goals into action? That's where we come in."