A worker hands in a letter of resignation – are you obligated to accept or can you reject it?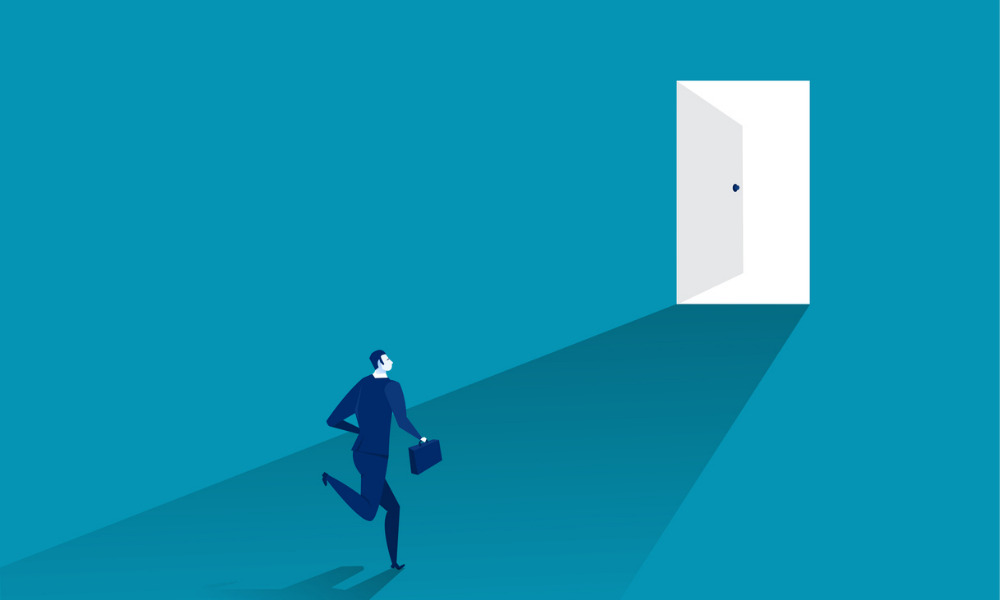 Even the very best employers have employees who want to leave, so letters of resignation are not exactly rare. But when one of your workers hands in a letter of resignation, are you obligated to accept it?
Below, we examine the process of resigning and whether employers can refuse a resignation letter.
Read more: Why are workers resigning in the pandemic?
Do employees need to give a letter of resignation?
The short answer is yes; under common law, employees must give their employer reasonable notice when they resign – and employees may be liable for damages for wrongful resignation if they don't provide notice.
A reasonable amount is generally accepted as two weeks, and considers factors such as an employee's position, salary, and length of service. A reasonable notice of resignation also gives an employer time to find a replacement.
To avoid confusion, many companies include sections on resignations and terminations in employment contracts, where they can outline issues such as the amount of notice employees are required to provide and what to expect during the process.
Additionally, employers must pay the regular wages of an employee who has resigned during the notice period.
Is it legal for an employer to refuse an employee's resignation?
No, an employer cannot refuse a notice of resignation. When an employee hands in their notice of resignation, their employer is obligated to acknowledge the notice.
And while an employer may try to negotiate a longer notice period to try to make the employee stay longer, failure to accept the notice could result in wrongful dismissal.
Can an employee withdraw their resignation letter?
An employee cannot legally withdraw their resignation once an employer accepts it.
As an example, in the case of English v. Manulife Financial Corporation in Ontario, an employer gave her employer written notice for her retirement at the end of the year but changed her mind during her working notice period. The employer refused her request to withdraw her retirement notice and won the case when she sued the employer for wrongful dismissal.
In the case, the court stated that once an employer accepts an employee's resignation, it is binding. The reasoning is based on the rules of contract law wherein all the parties involve merely need to agree in order to bring a contract to an end.
Read more: Resignations not always clear-cut
How can employers stay protected against lawful claims?
It can be easy for misunderstandings to arise when employees resign. For example, both parties may disagree on exactly how much time "reasonable notice" represents, or may dispute what the actual intent of the resignation is – all of which could lead to bigger conflicts and even a legal battle in court.
Employers should take preventive measures to minimize the risk of any conflicts arising from resignations. Companies can nip many potential issues in the bud by outlining the terms of resignations and terminations in their employment contracts. This will help clarify what is expected from both parties with regards to resignation processes.
Employers should also ensure that the wordings of certain conditions are clear and transparent, especially when it comes to the specific amount of notice needed and the compensation to be received. This ensures that employees don't give either ridiculously long or abruptly short notice periods.
It is also a good strategy to reflect these conditions in the employees' handbook. Companies should use the same wording and structure to avoid any loopholes and contradictions for both employers and employees.
Although it is always unfortunate to lose good employees from resignations, employers should also this as an opportunity for more skilled and qualified applicants to join the team and share in the company's success.