2022 edition of the Canadian HR Law guide provides much-needed overview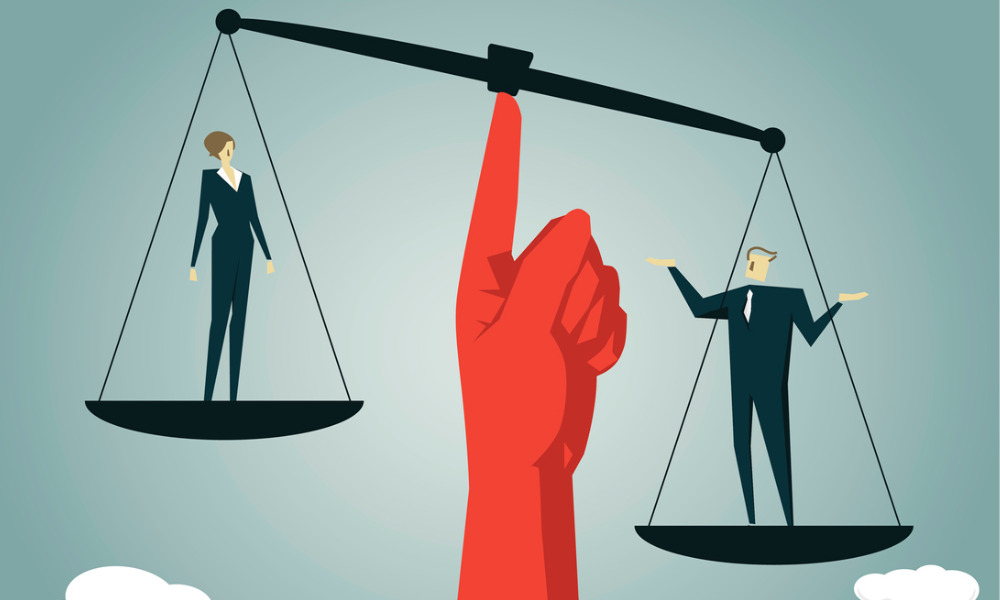 Having practised HR law for 23 years, Stuart Rudner has seen the level of knowledge of employment law and legislation increase, particularly among HR professionals.
And yet there's still "so much misinformation," says Rudner, founder of Rudner Law in Ontario and author of Canadian HR Law: The Essential Reference Guide – 2022 Edition from UKG.
"Many employers don't have the basic knowledge they need, and that's why this guide can be so important. It should be table stakes — everyone should have to read this before they are working in HR, or if it's an employer, before they start hiring. Of course, the guide doesn't replace the case-specific advice of an employment lawyer. Still, it provides basic knowledge that can aid employers in deciding when to consult with a lawyer."
Whether it's due to a lack of knowledge or a desire to avoid the cost of consulting a lawyer, "the vast majority of our firm's work is the result of employers acting first without getting proper legal advice," he says.
Canadian HR Law: The Essential Reference Guide – 2022 Edition gives business leaders and managers an overview of the laws that govern the employment process, including the hiring process, contracts of employment, human rights, employment standards legislation, leaves of absence, the right to disconnect, drugs and alcohol, OHS, and terminations.
"And the reality is that most employers don't have sufficient knowledge of how the laws work; they often act first without getting legal advice."
In many cases, there are no consequences because the employee doesn't pursue their rights, he says. They may avoid consequences for years.
"But it takes one time where an employee pushes back, and the employer ends up spending a lot of money on legal fees to fix the problem they could have avoided. I'd like to see more employers adopt a strategic approach to HR before they get burned."
And with the pandemic, constructive dismissals have become an even bigger issue, as workers challenge layoffs or vaccination mandates.
Plus, there's been a surge in requests for accommodations around medical issues, religion, and child and eldercare, says Rudner.
"All of those requests came up in the context of vaccination requirements and return to work processes. And unfortunately, the Human Rights Tribunal is incredibly backlogged these days. It may take several years for claimants to make their way through the system. At the same time, we're seeing so many more claims because of these circumstances."
The considerable increase in remote work also has consequences in HR law, whether it's occupational health and safety, drug testing or "work from anywhere."
When it comes to the latter, HR and employers need to think about potential legal consequences as it can be challenging, he says.
"If someone moves out of the jurisdiction, they might be governed by different laws, and there might be tax implications as well, especially if they move out of the country. It's great to have a remote workplace and give people flexibility about where they work, but you need to think about what the legal implications are."
As for issues around substance abuse on the job, that can be more difficult to detect with people working from home. But the basic rules remain the same, says Rudner.
For example, a client recently said a worker came to work drunk, so he was fired on the spot.
"In their view, that termination was justified and, at first glance, it may sound perfectly reasonable — if someone shows up to work drunk, it would seem logical to say that you can fire them," he says.
"But termination with "just cause," as in the above example, is complicated. They may be entitled to a second chance and, more importantly, there might be a duty to accommodate; maybe they were drunk because they have an addiction, in which case they're entitled to accommodation. That doesn't mean that you have to let them work when they're drunk, but it might mean that you can't fire them for coming to work drunk."
"At the end of the day, acting without legal advice is a perfect example of being 'penny wise and pound foolish'", says Rudner. "Over more than two decades of practicing HR law, I can't count the number of times people have chosen to act without legal advice, only to end up spending far more on legal fees in order to fix the problem they could have avoided".
For further insights on HR law in Canada, download a complimentary copy of UKG's Canadian HR Law: The Essential Reference Guide – 2022 Edition.