While many workers experience sexual harassment, just 1 in 10 report incidents: report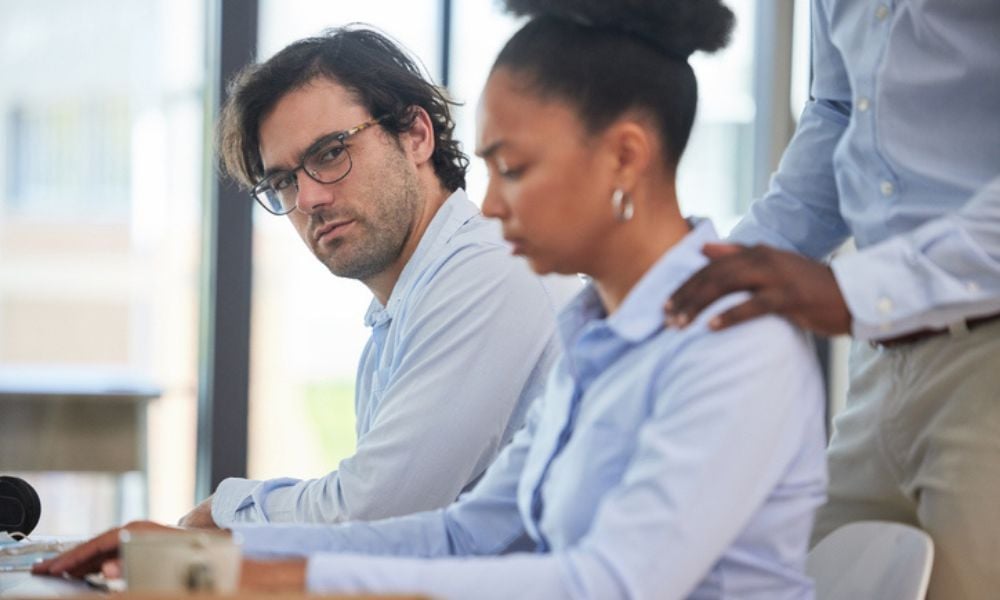 There is an urgent need to support workers who experience and witness workplace sexual harassment, and one group in Alberta is stepping up to the challenge.
The Workers' Resource Centre (WRC) is launching HereForHelp.ca – Alberta's Sexual Harassment Resource Hub. The platform serves as a collaborative hub, uniting organizations from various regions of the province to offer a comprehensive range of services – from providing crucial legal information, assistance navigating employment rights, counselling support, and reporting guidance.
"HereForHelp.ca encourages victim-survivors to understand reporting and legal action options, assert their rights, and seek the assistance required to navigate through challenging circumstances," says Carolyn Krahn, executive director of the WRC.
By bringing together these resources, HereForHelp.ca aims to guide and empower Albertans affected by workplace sexual harassment to drive resolution.
Employees who work in industries that experience a large amount of sexual harassment are far less likely to identify clear violations, according to a previous report.
Rampant sexual harassment
Sexual harassment in workplace is rampant in Alberta, according to a study conducted by RA2 Research on behalf of the WRC.
Overall, 49 per cent of employers there have experienced workplace sexual harassment, and 61 per cent have observed instances of sexual harassment.
Women (46 per cent) and younger Albertans (56 per cent) are the most likely to have experienced sexual harassment in the workplace. Sexual jokes and inappropriate comments are the most common forms of sexual harassment Alberta workers have witnessed, with six in ten (59 per cent) admitting they had witnessed this type of harassment.
Previously, a female corrections officer at an Ontario women's correctional institution filed a workplace discrimination and harassment complaint after a colleague brought an adult sex toy to work as a gag birthday present and showed it during a training session that she was leading.
Reluctance to report harassment
Making matters worse is that very few are reporting incidents of sexual harassment, according to the WRC report, based on a survey of over 500 respondents, conducted May 5 to 12, 2023.
Just 11 per cent indicate they reported an incident to a manager or boss, and even fewer (seven per cent) reported the incident to their human resources department.
Lower-level employees (one per cent) are the least likely to report or discuss sexual harassment they have experienced or witnessed with social services or a non-profit organization, while executives are the most likely to (19 per cent).
Why are workers reluctant to report incidents of workplace sexual harassment?
Thirty-five per cent of those who have witnessed or experienced sexual harassment say that lack of support is keeping them from reporting or discussing the incident.
One in five (21 per cent) say they avoid reporting an incident because they were unsure if the issue would be taken seriously, while 15 per cent say they avoided reporting for fear of negative career consequences.
"The reality is that most employees are reluctant to come forward if they are being sexually harassed or harassed in general," says Krahn. "Their silence has devastating impacts with many forced to live in fear of repercussions or forced out of the workplace, resulting in long-term consequences on their physical and mental wellbeing, their lives, and professional and personal relationships."
Robin Nasserdeen, Coventry Homes' director of sales, is "stepping away" from the company amid investigations, according to CEO Henri Rodier. Nasserdeen is being accused of sexual misconduct.