Forging client's signature went against trust and client consent that are 'cornerstones' of financial industry; dismissal warranted despite remorse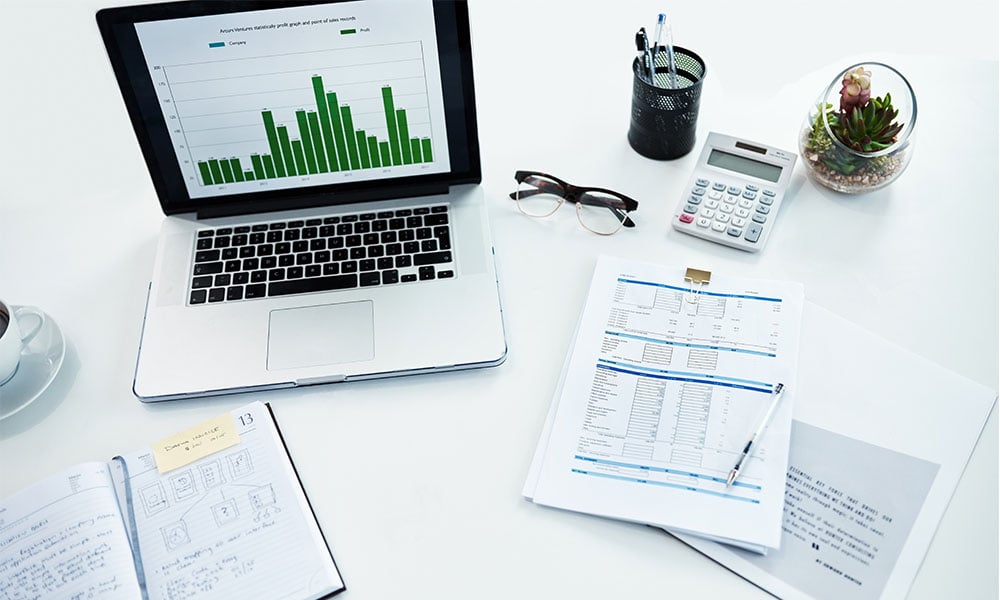 A British Columbia investment advisor who forged a client's signature was not wrongfully dismissed by his firm, despite the fact that he believed he was acting in his client's best interests, according to the B.C. Supreme Court.
Mo Movassaghi, 42, was a certified investment consultant licensed to sell mutual funds and insurance products. In July 2016, he decided to leave the financial services firm with whom he was working to join Harbourfront Wealth Management, a small full-service financial services firm based in Vancouver.
Movassaghi had 153 clients and Harbourfront offered him shares in the company instead of a lump sum of money for his book of business. Movassaghi took this option and took a 90-day training program that provided instruction on account transfer and opening documents, the core principles of being a fiduciary, acting in the best interests of clients and avoiding illegal practices.
On July 6, 2016, Movassaghi signed an advisor employment agreement with Harbourfront. The agreement included terms requiring him to "make best efforts to transfer his business to Harbourfront" with necessary consents from clients, remain registered in good standing as an investment advisor, comply with Harbourfront's rules and policies, maintain a high standard of business conduct and report all outside business activity to Harbourfront and regulatory authorities. The agreement also contained a clause allowing Harbourfront to terminate Movassaghi's employment if his registration with regulatory authorities was revoked or suspended.
Movassaghi was also subject to the Harbourfront Business Practices and Conduct Manual, which required him to report within two business days if he believed he was in contravention of any rules or regulations.
Movassaghi officially started working for Harbourfront on July 11 and began the process of transferring his clients' business to Harbourfront, for those who wished to follow him to the firm. One of his clients was a tenant in a rental property he owned — she had become his financial client a few months after she moved into the rental property.
Client didn't want to transfer but didn't say so
Movassaghi contacted his tenant to initiate the transfer of her assets to Harbourfront. The tenant was considering terminating her business relationship with Movassaghi because she felt pressured by him to invest, but she didn't say anything because she thought it would be awkward since Movassaghi was her landlord. She didn't plan to move over to Harbourfront with Movassaghi, but she asked him questions about the transfer instead.
On July 15, the tenant told Movassaghi she would be buying a home and ending her tenancy with Movassaghi in August or September. As a result, she would need some of the money from her investments. She still didn't intend to move her assets to Harbourfront, but she agreed to have a face-to-face meeting.
The tenant was going on vacation from July 30 to Aug. 10 and told Movassaghi's assistant that she would be "happy to sign papers," although she still didn't plan to sign the documents to transfer her accounts. They set up an appointment for Aug. 30, but the tenant still hadn't told Movassaghi she wasn't going to transfer her accounts as she felt that, without a good reason, he would try to get her to stay with him as her advisor.
While the tenant was away on vacation, a mutual fund in which she was invested was falling in value. To his knowledge, his old firm had yet to assign an advisor to her account and it was a time-sensitive issue. On Aug. 10, he decided to forge the tenant's signature on several forms to liquidate her accounts at the old firm and transfer them to Harbourfront. His intention was to mitigate the risk since he knew the tenant would be buying a home soon and planned to tell her what he did when they met. He didn't take any money from the transfer or earn any fees on the money transferred to Harbourfront because no advisory fee contract had been signed.
When the tenant returned from her vacation, she contacted her investment firm — Movassaghi's old one — to cash in her tax-free savings account (TFSA) so she could use it for the downpayment on her new home. The firm completed the transaction and on Aug. 18 it informed her that the transfer of her assets to Harbourfront had been completed.
The tenant was confused by this development and contacted the firm, which told her about the transfer. This frustrated her, as she had made an offer on a home and needed the downpayment money that day. After some investigation, she learned the old firm had a signed document for the transfer.
Client complaint
The tenant sent a complaint to Harbourfront's president and CEO, copying the B.C. Securities Commission, Financial Planners Association and the Mutual Fund Dealers Association, stating that the transfer document was a forgery and her RRSP, TFSA and corporate investments had been transferred without her consent. She also said she did not wish to be contacted by any Harbourfront employee.
Harbourfront management interviewed Movassaghi, who acknowledged that what he did was serious and illegal. He was remorseful but explained his reasons for doing it. However, management told him that the Investment Industry Regulatory Organization of Canada (IIROC) — of which Harbourfront was a member and subject to its oversight and compliance standards — did not consider mitigating standards.
On Sept. 1, Harbourfront terminated Movassaghi's employment for contravening his employment contract and the terms of his registration with the firm. The firm also noted that it had zero tolerance for forgery, which was a "criminal act and a serious regulatory matter that reflects on the trustworthiness of the registrant, and the firm that sponsors him or her."
Movassaghi tried to convince Harbourfront that it was a "one-time incident" and he did it in the best interests of his client with no benefit to himself, but Harbourfront proceeded with the termination. Without a sponsoring employer, Movassaghi could no longer work as an investment advisor.
Movassaghi self-reported to IIROC one week after his termination and the organization launched an investigation. In June 2017, IIROC accepted a settlement agreement in which Movassaghi admitted to forging a client's signature and failing to inform his employer of an outside business activity — his rental relationship with a client — both contrary to IIROC rules.
Movassaghi filed a claim for damages from wrongful dismissal, arguing that his error in judgment did not irreparably damage the employment relationship.
The court noted that Movassaghi immediately admitted the forgery, so there was no question of the misconduct. The question remained whether the nature and degree of his dishonesty was deserving of dismissal.
The court found that Harbourfront operated in the financial services industry and "cornerstones of that industry are trust and acting with a client's consent." When Movassaghi forged a client's signature, it was "fundamentally inconsistent" with both of those elements, the court said, as well as the autonomy with which advisors act, Movassaghi's employment agreement, Harbourfront's conduct manual and IIROC's rule on forgery.
The court also found that when Movassaghi was unable to work as an investment advisor without an employer sponsorship, this was the result of Movassaghi's forgery, not Harbourfront's decision to terminate him. In addition, Harbourfront couldn't be expected to continue to employ someone who had forged a client's signature, couldn't work as an investment advisor and was at risk of losing his client base. All of these damaged the employment relationship beyond repair, said the court.
The court dismissed Movassaghi's wrongful dismissal claim and upheld the termination of his employment.
For more information, see:
Movassaghi v. Harbourfront Wealth Management Inc., 2020 BCSC 579 (B.C. S.C.).