For-cause termination in B.C. shows perils of surreptitious recordings in the workplace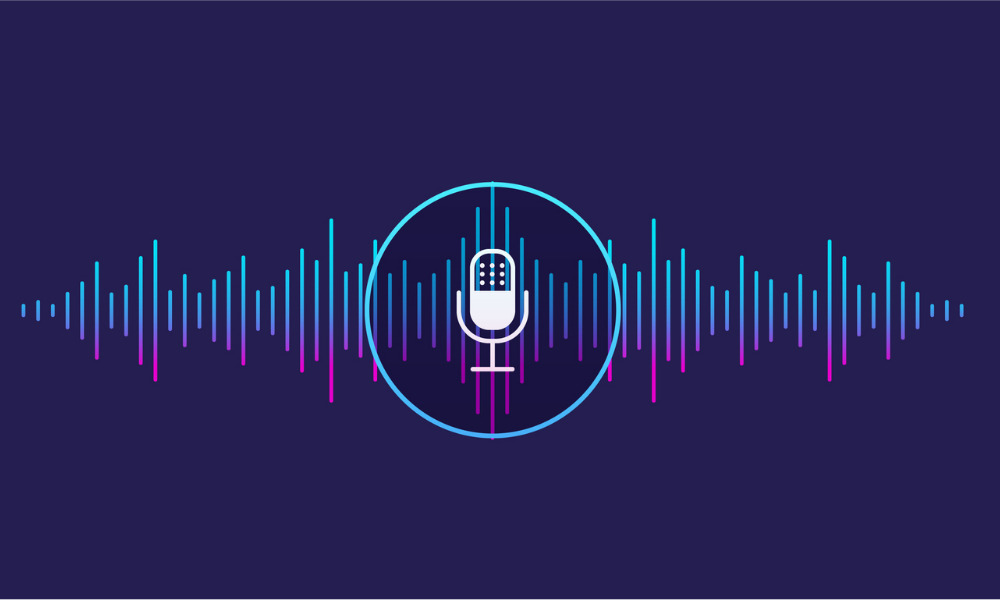 Even though recording people without their consent in Canada is not illegal under the Criminal Code, it can cause major issues in the workplace, and employees should be careful about recording people.
That's a big lesson from a recent decision involving a financial analyst in B.C., says Andrew Monkhouse, managing partner at Monkhouse Law in Toronto.
"It's also legal to write an email about how you think your boss is a terrible boss and send it to everybody in the company... It's also just as likely to get you fired, and possibly just as likely to be considered just cause because it's misconduct."
The test for terminating someone without notice is not criminality, he says.
"That's the confusing part for people in the interaction between the criminal law and civil law relating to people's employment."
Concerns about discrimination lead to recordings
The recent decision concerned Roman Shalagin, who was hired as a financial analyst by Mercer Celgar, a pulp mill near Castlegar, B.C., in 2010.
Shalagin came to feel that his supervisor discriminated against him because of his ethnic background. Nevertheless, Shalagin was promoted to senior financial analyst in 2016.
In 2019, Shalagin's was given a raise and placed on an incentive bonus plan, which was discretionary. Awards were paid based on both personal and business performance.
After his supervisor was terminated in 2019, Shalagin was asked to review his documents and determine what could be shredded. In doing so, he discovered documents about certain issues, including his promotion and performance bonuses.
By 2020, Shalagin had a base salary of $123,000 per year, along with the bonus plan, a pension plan and extended medical benefit coverage. But in March 2020, he met separately with the HR manager and his new supervisor to discuss his bonus. He then sent an email stating he wanted to continue to challenge the bonus determination formula: "I am open to resolve this disagreement in a timely manner and internally, without litigation."
As a result, Mercer Celgar decided to terminate Shalagin's employment without cause on March 25.
In response, Shalagin filed an employment standards complaint, a human rights complaint and wrongful dismissal charges. He claimed his supervisor was dishonest in the meeting, along with being rude and dismissive, and he was terminated as a reprisal for challenging the incentive plan payments.
As part of the human rights proceedings, Shalagin revealed he had taken surreptitious recordings at work, including several one-on-one training sessions from 2010 to 2014, more than 100 safety meetings, and at least 30 one-on-one meetings with supervisors and HR professionals. Some of the recordings also picked up the personal family details of at least one colleague.
Shalagin said the recordings were designed to help him learn English and to document any discriminatory or bullying treatment by colleagues. He said he did not ask permission because it was not illegal and because people would feel uncomfortable if they knew they were being recorded.
Based on the evidence obtained post-termination, Mercer decided to pursue a termination for cause.
Read more: Misconduct discovered after dismissal can be incompatible with the employee's responsibilities and the employment relationship, said a B.C. court.
And while the judge did not agree with some of Mercer Celgar's concerns, he did side with the company when it came to the recordings.
While it is lawful to record conversations, as long as one party to the conversation consents, "legality is not the sole barometer," said Justice Ward Branch.
"The question is whether the employee's actions fundamentally ruptured the relationship, such that the mutual trust between the parties is broken."
In finding that Mercer had established just cause, Branch cited staff privacy and how Shalagin's sensitivities towards their privacy "began to loosen." In addition, Shalagin did not conduct himself as an employed CPA should have done.
"Professionals in positions of high accountability such as the plaintiff can be expected to respect the standard established by their profession," he said.
As for his concerns about the calculation of his bonus, Shalagin "cannot invoke an irrational concern to support the reasonableness of surreptitious recordings that would otherwise be treated as destroying the trust between the plaintiff, his colleagues and his employer."
As such, Shalagi's conduct constitutes just cause, says Branch, "given the effect of the relationship of trust."
Breaches of trust, privacy
In the end, accepting Shalagin's argument "may encourage other employees who feel mistreated at work to routinely start secretly recording co-workers," said Branch.
"This would not be a positive development from a policy perspective, particularly given the growing recognition that the courts have given to the importance of privacy concerns."
It would seem that the judge was upset that the employee, an accountant in a high-level position and position of trust, was secretive with his employer, says Monkhouse.
Plus there was the sheer quantity of recordings, along with various attempts to justify them.
"The judge just didn't buy any of those arguments. And I think that that hurt the employee, insofar as the judge effectively said, 'There can be legitimate excuses for recording, but this employee didn't meet any of those,'" he says.
The judge also seemed to take issue with the recording of non-workplace issues, making them less defensible, and raising privacy considerations.
"In the same way that an employee shouldn't print off confidential health medical information about their co-workers and then take it home, for instance, recording without the consent of those co-workers and then taking that information home or having access to it outside the office especially would be definitely problematic," says Monkhouse.
Read more: An Ontario arbitrator upheld the firing of a hospital worker who accessed private patient information without authorization or a valid reason.
When the courts look at whether cause has been established in case involving dishonesty or misconduct, it always comes back to that question of whether the trust in the employment relationship has broken down, says Toye.
"The court concluded that that relationship was broken down, based on the fact that the employer could no longer trust him. And I think it was quite clear that [Shalagin] also was having difficulty trusting his employer."
The court talked about various factors, including the non-work-related conversations, the large volume of recordings, the lack of legitimate reasons for doing the secret recordings, the ethical duties of Shalagin's role as an accountant, along with the fact that he knew people wouldn't be comfortable with them, she says.
"All cause cases are contextual --- there are no hard rules… So they go through all of these various considerations to look at the full context and view what happened in the context of this employment relationship. And so all of those factors, I think, did come into play and retain their ultimate decision."
The big issue is the surreptitious nature of these recordings, says Toye. If, for example, a person came into a meeting and asked to do an audio for their records, other people could say yes or no.
"That's a totally different analysis than just pushing 'record' and walking into a meeting, and nobody knows that the recording's even being made --- you can always see the person across the table from you taking the notes."
People are often much better off taking notes on conversations, says Monkhouse.
"It also details the emotional response of the person who's keeping that record, in a way an audio recording doesn't," he says. "You can see in a case like this where the individual person thought that these audio recordings might be useful, but in fact, they ended up being harmful for the employee."
Policies make a difference
In a case where the person was in a less-senior role, cause may be harder to establish, he says. That's also true if an employer is found to have condoned the behaviour if, for example, it lacks a policy prohibiting recording in the office.
"It's really a case-by-case basis, but it is something that should be a concern for employers and something they should be turning their mind to as to whether or not they want recordings."
That's why a policy can make sense, says Monkhouse: "The fact of the matter is you need to outline these sorts of things."
Policies can be a really good way to make the rules of the workplace clear for everyone, says Toye.
"In this particular case, if this employer had had a policy that says that employees are not permitted to surreptitiously record conversations, they could have certainly pointed to the breach of the policy as a basis for cause, in and of itself," she says.
"Nowadays, with so much technology coming into the workplace, it's not a bad idea to consider looking at adding that to policies around devices or privacy policies, those sorts of things."