Relation between workplace harassment and workplace health and safety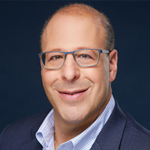 Question: If an employee is harassed or threatened by another employee at work, this raises concerns about harassment and workplace violence. Does this also relate to an employer's obligations under occupational health and safety legislation or are these things usually kept separate legally?
Answer: Any time an employee is harassed, threatened or subjected to violence at work, it will relate to an employer's obligation to provide a safe workplace.
That obligation, in turn, relates to occupational health and safety legislation, so the issues are certainly not separate.
Generally speaking, both pursuant to legislation and common law, there is an obligation on the part of an employer to make reasonable efforts to ensure that the workplace is reasonably safe. Of course, it is impossible for anyone to guarantee a workplace will be 100 per cent safe.
In the past, concerns regarding workplace safety typically focused on issues relating to the layout of the workplace itself, such as loose stairs or slippery floors. However, in recent years we have seen a dramatic increase in the amount of attention given to workplace harassment and bullying.
In Ontario, Bill 168 was introduced in order to amend the province's Occupational Health and Safety Act and explicitly refer to, among other things, harassment and bullying.
Employers must take reasonable steps in order to address such concerns, and a failure to do so will expose them to potential liability.
It is not acceptable for an employer to ignore or trivialize complaints regarding threats, violence, or harassment. These are not "personal issues" and the employee cannot be left to "deal with it;" they are workplace issues that must be addressed.
Where another employee is guilty of such conduct, she should be disciplined, which might include summary dismissal in appropriate cases.
As I have discussed in many other contexts, employers must be cautious when considering summary dismissal, as it requires a consideration not only of the misconduct in question, but all relevant circumstances. However, employers cannot simply ignore the issue, and appropriate measures, including discipline, should be undertaken.
It is important to note the "workplace" extends beyond the four walls of the office or shop. As a result, even if the situation involves harassment that takes place online or off-site, it will likely be deemed to relate to the workplace, and the employer will have an obligation to address it.
Stuart Rudner is a founding partner of Rudner MacDonald LLP, a Toronto-based employment law firm. He is author of You're Fired: Just Cause for Dismissal in Canada, published by Carswell, a Thomson Reuters business (see www.carswell.com for more information or to order your copy). He can be reached at [email protected]