University of Toronto embarks on multi-year journey to overhauls workforce management solution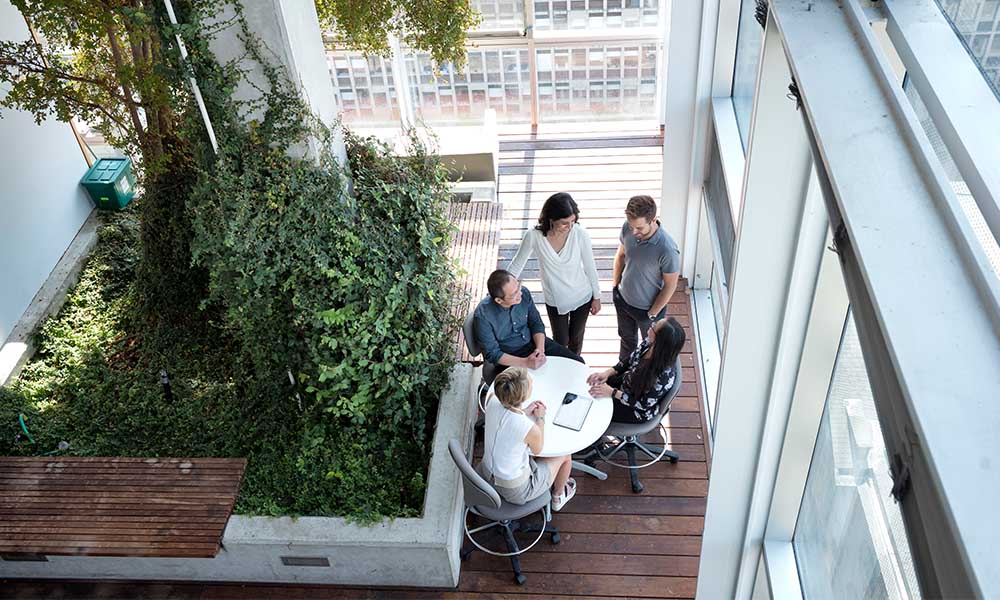 With more than 90,000 students, more than 10,000 faculty and staff, an additional 8,000 to 10,000 hourly staff across more than 400 distinct departments and 20 unions, the University of Toronto is no stranger to the importance of managing and engaging a complex and dynamic workforce.
However, for decades, the university suffered from decentralized internal processes that cost employees time and departments money — until about five years ago, when it embarked on a multi-year journey to overhaul the workforce management infrastructure and re-envision the employee experience.
The cost of relying on paper
The biggest challenge it had been facing was the workforce management silos that existed across the campuses and the resulting issues with data quality. Over time, lacking a centralized data hub, each division had developed its own method of tracking hourly employee time: using paper timesheets, Excel spreadsheets, individual PC-based systems or clock-based systems. Then, once captured in their unique timekeeping system, divisions trained staff to manually re-enter this information into a complex enterprise resource planning solution shared by all departments.
While this allowed for some semblance of a full view of employee time across the university, it was an incredibly laborious, inefficient and duplicative process for all divisional staff. When all was said and done, completing HR and payroll processes — for employees who sometimes held up to 10 distinct job types with different pay codes — required a staff of 350 people across all three campuses.
Simply put, for the sake of staff, managers and the working culture as a whole, the university was in desperate need of a more efficient and accurate workforce management system. Specifically, the school was searching for a solution that could:
modernize timekeeping by electronically gathering all hourly employee time to ensure accurate time and attendance information and reduce payroll processing errors
automate payroll by calculating an unlimited number of pay codes and applying those pay codes accurately and consistently across the university
minimize risk by ensuring compliance with the numerous legislative and collective bargaining agreement requirements in the academic ecosystem
streamline HR processes to save staff time, reduce paper use and increase department-wide productivity.
After years of research and testing, the university ultimately selected a comprehensive workforce management solution by Kronos to tackle its timekeeping and payroll processes and help cultivate an exceptional employee experience from the ground up.
Developing a grassroots pilot program
Like any large project, it was important to start small, so the university developed a staged rollout of the new solution. Due to the broad range of jobs and wide variety of union groups and associate contract agreements, this would be a particularly complex project, so it decided to start with one of the most complex and administratively burdened faculties: the Faculty of Kinesiology and Physical Education (KPE).
At the time of initial implementation in 2015, KPE employed more than 500 staff — from lifeguards and fitness instructors to administrative staff and team mascots — with just one payroll professional supporting the entire faculty. This made for cumbersome and time-consuming payroll processing: In the span of one year, the payroll professional was responsible for inputting 1.5 tons of paper timesheets and required nearly 800 hours to process payroll (about 30 hours each biweekly pay period).
Excitingly, it didn't take long to see a dramatic decrease in administrative burden, including virtually eliminating paper timesheet tonnage, so other departments were keen to be next in line for this new tried-and-true model of efficiency. Within two years, the grassroots effort had reached a breaking point, and the outcomes were so immense that a summer co-op student was hired to manage expectations and excitement across the university.
Expanding digitization
The leadership team decided to deploy the centralized solution across the university, automating the tedious tasks involved with monitoring time and attendance for its more than 8,000 shift workers.
There were three specific areas that saw heavy investment to replicate the success of KPE across all divisions:
Automated payroll: With a solution that automatically tracks employee time and attendance, the university has been able to reduce the manual payroll errors and leave inflation that can occur naturally as a result of human intervention. Historical timekeeping data insights have also meant better understanding and control of overtime costs as well as minimize risk by enforcing and tracking complex compliance requirements and unionized pay rules and employment standards.
Intelligent timekeeping: Modernized physical time clocks have been installed in some areas of the university, both to minimize compliance risk by empowering employees to clock in and out appropriately and to prevent them from working outside their scheduled hours. The clocks also enable employees to access their scheduled hours, freeing up managers from frequently responding to time-off inquiries.
Mobile-friendly platform: In addition to providing in-person touchpoints through an intelligent time clock, the workforce management solution is cloud-based, providing accessibility and visibility at the touch of a button or screen and enabling employees to clock in and out, submit and respond to time-off requests, as well as access other critical workforce information at any time and place.
Any new technology, regardless of its benefits, can create a culture shift within a team or division, so the university is offering customized training so that staff have the time and resources they need to feel comfortable and successful within their new workflows.
The measurable impact
Shifting from manual timesheets to a centralized and automated time management system has had a significant impact on department managers and the hourly workforce. The University of Toronto has seen a dramatic increase in payroll accuracy and associated decrease in administrative burden, and it expects to continue to see substantial savings across the three campuses moving forward.
Since implementing the new workforce management solution, staff no longer have to grapple with thousands of paper timesheets, which had previously bogged down work-life balance and made schedule visibility near impossible. Now, they feel confident in the accuracy of their payroll data and can focus on strategic and value-added initiatives, such as relationship-building within and across departments, while employees can enjoy the convenience of automated electronic timesheets rather than chasing down their managers to sign their timecards.
To date, timekeeping and payroll processes have been centralized across 16 departments, helping to maximize productivity, reduce manual payroll errors, ensure compliance and engage employees. And the university has been able to save nine tons of paper annually. Plus, for every 2,000 employees who move to the solution, it's estimated the university saves more than $200,000 each year in staff time.
By placing workforce management at the centre of its human capital management strategy, the school has been able to tether HR processes to employee engagement and, in turn, the success of the university to the success of its people. In many ways, it's only just begun to scratch the surface of what it means to fully modernize the HR systems and engage employees across the university.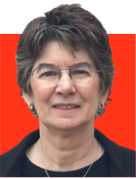 Cathy Eberts is the deputy CIO and enterprise applications director at the University of Toronto.
---
SIZEABLE WORKFORCE CHALLENGES UNIVERSITY
10,000
Number of faculty and staff
400
Number of departments
350
Number of staff previously required for payroll and HR systems
1.5
Number of tons of paper timesheets previously input at one faculty
800
Number of hours to process payroll previously, per year, at faculty
$200,000
Savings per year in staff time for every 2,000 workers who moved to new HR system