The pandemic has proven that employers must react quickly to new challenges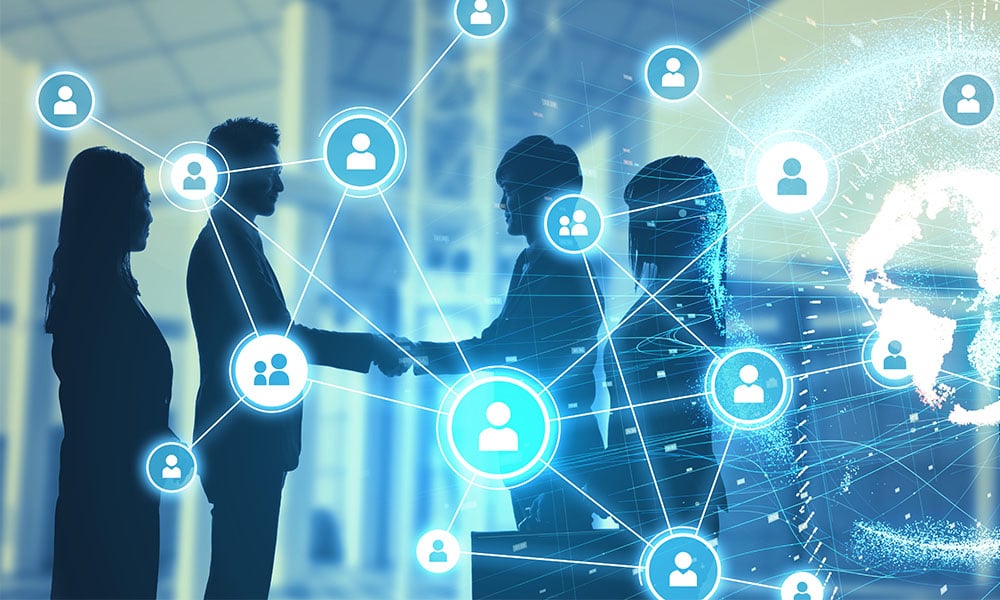 Amid the ongoing COVID-19 pandemic, many new HR challenges have bubbled to the surface: How can we optimize the number of people working from home? How do we ensure effective collaboration between people who work in offices and those who remain remote?
More importantly, how can we train people across different work locations and help them grow, develop and stay productive in the new "never normal" era?
Now more than ever, employers and HR need an efficient and effective way to gain insights into their staff — their sentiments, preferences, skills, routines and roles — in delivering the business strategy. People analytics can enable companies to ideate around and implement innovative solutions for addressing talent-related risks by identifying skill gaps, determining future-ready skills, reducing talent attrition rates, improving time-to-hire and employee retention as well as enhancing employee experiences, health and well-being.
Here are five simple steps HR can take to ensure it is appropriately deploying people analytics capabilities and delivering the insights for which customers are looking.
Understand people-related needs and talent risks: Before an organization can fully explore the benefits of people analytics, HR needs to understand what talent risks its organization is facing and which data-driven insights will be useful in managing these risks going forward. Most HR professionals continue to focus on historical HR data and reporting, but they need to understand how critical talent risks will impact the organization — such as those related to a higher-than-normal attrition rate or a lack of future-ready skills such as human-centred design, digital marketing or analytics-related programming languages.
It's also important for HR to develop a vision for its people analytics capabilities and set clear objectives and outcomes. Traditionally, HR teams have been able to share basic statistics on headcount, attrition and hiring numbers, but what lies beyond that in the form of predictive analytics and the application of machine learning and artificial intelligence-based techniques is almost limitless.
Identify core beneficiaries of an analytical approach: People analytics can provide a more grounded perspective on both the current and future workforce, but certain HR processes may benefit more from a streamlined, data-driven approach. For example, if certain employee groups or roles have been impacted more than others as a result of COVID-19, analytical techniques can identify current and future skills gaps to optimize learning, development, hiring and workflow automation.
Organizations can also increase their return on investment on key employee segments by using analytics to plan and follow an employee's journey through different learning and development experiences and pathways. This journey is marked by four types of activities:
Identifying the relevance of a training program to an employee's career pathway by using data analytics to assess an employee's skills gaps, learning needs and training priorities.
Measuring the timing and completion rate of training programs.
Measuring an employee's productivity improvements by tracking performance metrics and relevant behaviours.
Providing real-time performance feed-back and pushing more training and development recommendations to an employee based on a personalized training road map.
HR also needs to identify which HR and non-HR stakeholders — including executive leadership — will be leveraging the appropriate data insights and what outcomes they hope to achieve. From a strategic perspective, that can mean using analytics to determine the future-proof talent strategy needed as offices reopen, such as building employee confidence working in the cloud, e-commerce and security.
Determine technology gaps, required capabilities and business value: Determining what technology enhancements are needed and, in turn, the business value that will be delivered, is a crucial step toward articulating the business case for robust people analytics capabilities. For example, consider how much time and money would be saved during recruitment if a business could better understand why people are attracted to the organization and what personality and behavioural traits are more or less compatible with potential work colleagues.
Additionally, an employer could determine, through a more detailed and future-focused analysis of critical skills needs, which learning and development programs would improve customer experiences, drive new sales channels or reduce operational inefficiencies — and hence costs — across the organization.
Another important consideration is to determine where relevant data comes from, who owns the data and what tools or dashboards will need to be developed. Employers must not only consider how data ownership and control will change in an analytics-driven operating model but refer to the talent-related risks and data analytics-driven approach that beneficiaries outlined to stay on track and maximize the business value of investments.
Invest in HR employees through upskilling: "Resistance to change" is a common reason why technology and capability improvement initiatives often fail. Not everyone in HR is familiar with data analysis, business intelligence-related technology or data visualization techniques. But given the range of HR data that can be analyzed and the broad spectrum of benefits that people analytics can deliver, employers should dedicate appropriate time and resources to upskilling their HR teams.
Articulating the story behind the data, and the strategic and tactical implications of trends and forecasts, is something that HR practitioners will need to become more comfortable with.
Equipped with new skills and a new lens through which to view and understand analytics, HR can gather better insights. For example, business leaders may look to HR to understand why turnover rates are higher than normal. Perhaps employees were unhappy with their managers, had not received a pay raise in years or they found the work uninteresting.
Using people analytics, HR practitioners can identify specific trends and connect them together to build a broader picture of what's really going on.
Implement, then expand the scope and scale of people analytics: Deploying people analytics as part of a centre of excellence or dedicated team within HR is a recommended outcome, but the work does not end there. HR teams need to embrace a data-driven mindset wherever possible, while becoming insights-driven coaches and advisors and delivering value to their respective clients and customers as quickly as possible.
Data exists everywhere — but it needs analysis and storytelling. HR practitioners can either study the data themselves or automate their analysis and use appropriate visualization tools to enhance their storytelling. Once the method of analysis is determined, employers can use analytics to its fullest advantage, pinpointing emerging talent risks and acting based on relevant company-specific data.
The evolution to a modern, data-driven approach to HR will become a competitive advantage and perhaps even a means to survival. As this pandemic has proven, employers need to be able to react to new challenges as soon as they arise — and people analytics should be an integral part of the toolkit.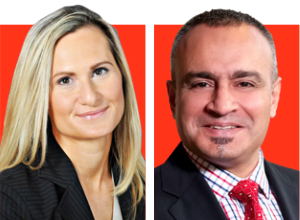 Both at Accenture in Toronto, Janet Krstevski is the managing director and talent and organization/human potential practice lead – Canada and Kamran Niazi is the principal director of talent and organization/human potential. For more information, visit www.accenture.com.