With so much disruption in the workplace, employers are struggling to keep up. And that includes performance management. But in talking to four HR leaders, Sarah Dobson finds that there's a lot of innovation in this space that's setting employees up for success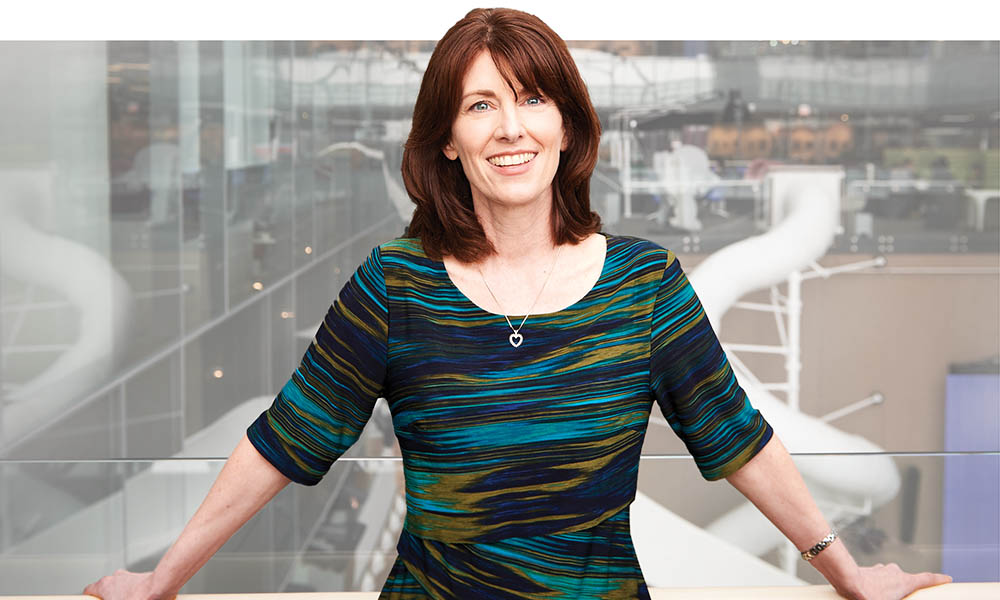 Cheryl Fullerton
Executive vice-president of people and communications at Corus Entertainment in Toronto
The entertainment company has 3,500 employees, largely in Canada
Performance management has definitely seen a shift over the past few years, according to Cheryl Fullerton, executive VP of people and communications at Corus Entertainment in Toronto.
"For one, we've started to learn a lot more about neuroscience and, with some rigour, how people reacted to certain things and how to best talk to people and influence behaviour."
That led to the conversation about ratings and rankings and what works and doesn't work — and many employers giving up the traditional practice, she says.
"It actually might intuitively feel like it's gotten less scientific, but it is actually recognizing the science of human beings and how we operate in a more fact-based way, which I find fascinating," says Fullerton. "Quite frankly, that kind of process drives minimum compliance behaviour, which means people will do the process to get off the followup list, not to make their employees stronger."
More recently, employers have been thinking about disruption and building resilience and how an organization deals with what, she says.
That means having the ability to change, knowing what you need from people "and how do you build innovative culture and support into it, how do you bake that kind of thinking into everything you do? — which has gone to performance management as well," says Fullerton.
"We're all talking a good talk about needing people to be flexible and malleable and 'The jobs of the future won't be the jobs of the past, let alone today' — and yet we don't at the same time really equip people to think about themselves in their career and how do managers talk to leaders and set them up for success in that kind of world?
"That's a whole different kind of ballgame for people to operate and succeed. And we have to think about everything we're doing with them to see if we're reinforcing that kind of mindset."
As a result, after doubling the size a few years back after a major acquisition, Corus changed everything about its performance management, she says.
"We did some hard work about three years ago, to really sit down and go to first principles on what do we need to achieve. What kind of culture are we building? What do we want to talk to people about and how do we enable their success? And we created a brand new... coaching guide, so it's a performance development process and toolkit."
Before, there was an annual review and some encouragement to have check-ins through the year, but now it's much more of an always-on coaching culture, says Fullerton.
"At the heart of it, the structure we use means that the people in the organization are aligned to what's important. They're equipped to do great work. And they're inspired to love what they do. So, we use that 'aligned, equipped, inspired' as our North Star of what we're trying to create here."
So, the performance development is built around those components, she says.
"Our whole performance coaching, template and rhythm is anchored in: 'What do you want? Not we the company; what do you want? What are you here for? What do you want out of this job? Why is it meaningful to you?'" she says. "If it's anchored in what that person is trying to get out of it, then the manager knows how the current job fits and how they can help them be successful."
The "performance through performance" or PTP document is meant to be evergreen, so it's not necessarily completed every year, and it can track how things are going, says Fullerton.
"We recommend that people bring it out whenever they have a one-on-one just to keep them grounded in that. At minimum, we ask them to look at it formally once a year."
As for ratings, that's only one input, and this is a multi-faceted decision, she says.
"[A rating of ] two in and of itself means zero; it's a great employee who provides great value. The person already knows that — they don't need a two to tell them that when they're sitting down to say, 'Where are they to peers, where are they to range? Do I really value them? Would I be really in trouble if they left? Where are they going next?' All of the things we tell them to think we give them guidelines; we just don't make them label people in advance."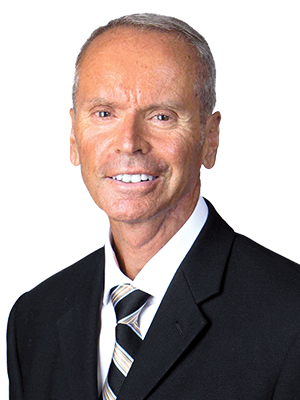 Greg Bambury
CHRO of Medavie in Dartmouth, N.S.
The not-for-profit health solutions partner has about 6,400 employees
Having worked half of his career in corporate leadership and the other half in consulting, Greg Bambury knows performance management well.
"I have seen it from both sides of the equation in terms of implementing systems."
As CHRO of Medavie in Dartmouth, N.S., Bambury has been involved with fairly sophisticated systems that feature ratios and five levels of performance measurement and quadratic equations. But he finds it's often a process people hide behind, rather than getting involved in a really effective fashion.
"Sometimes, I feel that the HR processes that have been developed are part of the problem, not part of the solution," he says. "We have to tear down the monuments to incompetence and one of the monuments to HR's incompetence has been the performance management process... and accepting that is our first step to coming up with a better solution for our organizations."
Bambury likes to use the metaphor of a fruit stand, where a worker is observed interacting with people in terms of explaining the products and attracting customers, and the employer can provide immediate feedback.
"To me, that level of decentralized, front-line supervision with immediate expectations around behaviour and immediate expectations around what... is expected of someone, that is probably the truest and most profound type of performance feedback an employee can ever see," he says.
However, as organizations become more sophisticated and decentralized, how do they illicit that level of feedback and ownership from supervisors?
"The essence of it is decentralized leadership that really puts that responsibility for performance management, performance feedback and process improvement, etcetera, in the hands of the individual who is closest and most capable of providing information on continuous basis... not on a periodic basis or pre-established basis, but on a basis where action — whether it be positive or negative — illicits a response, and a response that reinforces or redirects," says Bambury.
It's about establishing a framework around those organizational principles and values in which the feedback is measured and provided, from a behavioural standpoint, he says.
"But then how do we prepare our leaders — and I'm primarily talking about the front-line leaders who interact on day-to-day basis — to articulate the behaviours and value set that are most appropriate for the nature of that work that the employee is involved with?"
It's about becoming a little bit less directorial in terms of filling out a performance review form in a certain time frame, with specific questions, and more about "that spirit of the fruit stand environment which is to say, 'Look, this is what I'm looking for in these interactions and this data processes input and so on, and this is the established framework on which we're going to measure it, and it's primarily values based,'" says Bambury. "The whole concept of a decentralized delivery method is where we're headed within our company."
Much of this shift is about the essence of being a leader in an organization, and what that means. In building sophisticated systems that are less about showing the way and more about doing what's required, we're not necessarily harnessing the full power of leadership, he says.
"It's not a check in the box that I've done a performance review at the allotted time and the allotted date. If I'm leading, I'm showing the way and that means showing the correct way or redirecting in the correct way," says Bambury.
"It's continuously showing the way relative to what we expect to be done and what's actually getting done. Showing the way when we have a fantastic example that needs to be celebrated and is in fact showing a new way... and it's taking that corrective action that shows others a good example or bad example."
As for having those difficult conversations around performance, anything gets easier the more often you do it, he says.
"The frequency is directly correlated to the perception of difficulty. So if... every day, I have a little feedback for you [explaining] exactly what my intention is, exactly what my motivation is for that, you're going to know the consequences associated with that conversation and you're going to be extremely comfortable both as sender and receiver," he says. "It's moving away from this event basis and more into this relationship basis."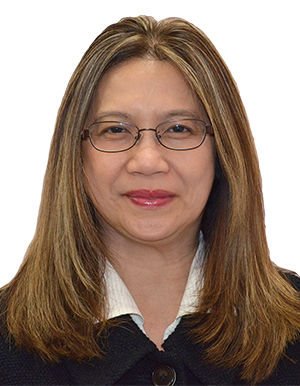 Shirley-Marie Garcia
Director of people and culture at March of Dimes Canadain Toronto
The not-for-profit organization has about 2,100 employees and 4,000 volunteers
The not-for-profit sector is a very competitive one, and March of Dimes Canada relies heavily on funding from provincial and federal governments, private organizations and individual donors. Those parties are demanding greater accountability, greater efficiency and greater return on investment, says Shirley-Marie Garcia, director of people and culture at the Toronto-based organization.
For that reason, the organization wants to make sure that all its programs establish those key performance indicators around quality service, she says.
"That comes down to the importance of having that effective performance management system in place."
Back in 2009, March of Dimes improved its employee engagement survey questions to better understand the drivers that keep employees engaged and can have the greatest impact. The result? Job clarity, qualities of supervision and being able to receive performance feedback in a timely manner were the top drivers of engagement, says Garcia.
"It's a message that [told us] 'We've got to take this really seriously, this performance management, and find ways to make it better.'"
As a result, the organization makes sure its strategies focus on those three drives so people know what's really expected of them, she says.
"What's expected of them is not only the tasks that employees have to do, but, as well, [it's about] articulating to our employees what are those acceptable standards of conduct.? So, it's not just what you deliver but how you deliver and how you build relationships with good people."
March of Dimes hasn't changed the frequency of its reviews, so there is still an annual review, along with informal check-ins, says Garcia.
"At the core of the management system is communication. So, we reinforce regular feedback and coaching as part of the process, so that when the annual performance review takes place, there will be no surprises," she says."
The biggest benefit for us is when you do informal check-ins by giving regular feedback and motivating top performers to get better, it's [ensuring] those performers that are falling short that they're becoming well-informed. Because, when you inform them, their awareness is enhanced. And I'm a firm believer, and we believe as a philosophy at March of Dimes, that when you enhance their awareness, people make better choices."
When any leader is hired, there is a mandatory three-day management training program that focuses on performance management, looking at how to give feedback in a more positive way, how to coach people who are not performing and providing case studies with coaching techniques, says Garcia.
"It's really a strategic management tool that every supervisor must be able to leverage and take advantage of because that really keeps our employees more engaged and informed in in everything that we do."
Managers are also taught practical techniques on how to handle difficult conversations, and how to make sure that they comply with the law because there are legal implications to consider when it comes to mismanagement, she says, as seen with 360-degree reviews.
"The challenge for implementing it is what do you want to use it for? If you are evaluating someone based on a 360, what are you going to do with the feedback? Is it for my development? Will that impact my bonus? Will I get fired if you find out 60 per cent of my staff are not happy? So, it has to be clear what it's for. And I'm saying that because there is case law where [employees] have lost their position because of the wrong way of implementing a 360."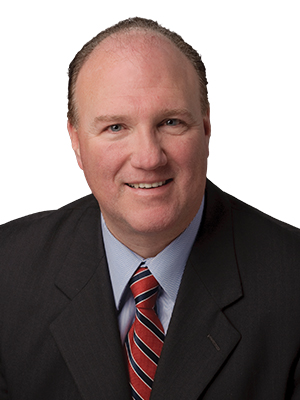 Kevin Smith
Vice-president of human resources at Pratt & Whitney Canada in Longueil, Que.
The aerospace manufacturer has 14,000 employees worldwide, with about 6,000 in Canada
Afew years back, Pratt & Whitney decided to overhaul its performance management process. Previously, the company took a traditional approach, with an annual performance review at the end of the year and the setting of objectives early in the new year — which often got pushed to later and later in the year.
As a result, managers and supervisors sort of went through the motions, says Kevin Smith, vice-president of HR at the Longueil, Que.-based company.
"It wasn't rich in information; it was information that was looking backwards and not looking forward. It was not axed really on building relationships. We even had situations here where... managers actually locked themselves up for the last two weeks and just did performance reviews... And they'd come out with a great document, but [it meant] a lot of wasted time, a lot of wasted energy that does not have the impact that you want, which is to engage, inspire, motivate, and also talk about the career aspirations of the individuals."
In addition, the newer generation entering the workforce is used to social media and having constant, regular, instantaneous feedback, he says.
"They're very much looking for feedback, constructive — it doesn't always have to be positive, but they want to learn... and they will value an organization and a manager or a leader that provides them with feedback on their career, on what they can do better."
Globalization was also a factor at a company with 14,000 employees worldwide, says Smith. It was important to have one system that assesses talent, and engages and inspires employees to work on aligned strategies.,
"[This] is what performance management is, at essence — it's about aligning yourself to corporate goals and 'How do I take that piece?' And 'What's my contribution to that business objectives?' So that globalization requires something that was significantly more efficient and more effective," he says.
Finally, with advances in technology around performance management, there's an opportunity to not only simplify the process, but enhance it. Previously, the performance review was focused largely on the rating, says Smith.
"Individuals, yes, they got prepared, but it was 'What's my rating, am I exceeding performance, am I fully competent, am I progressing?' And, at some point, when I'm exceeding performance for five years in a row... that doesn't motivate me anymore because I'm used to performing at that level. And god forbid that one year I became fully competent, which is a good rating, it means you're doing your job [but], in a lot of cases, it was a lot of drama and emotion, so it wasn't effective."
Now, Pratt & Whitney's performance system is all about relationships and moving away from directing and managing to coaching and mentoring, he says.
"It provides an opportunity and it provides a framework and a structure for dialogue and discussion, which is one based on more regular feedback."
Now, there are "connect" meetings of 15 to 20 minutes that are focused on relationships, checking in on milestones and goals, and how leaders can help, says Smith. There's also talk about development, so what people need to do to reach the next step.
"How can the organization and [I] help you develop the skills and the requirements and the skills of the future as well to drive your performance as an individual? So, it's really engaging our employees, ensuring that the goals are appropriate," he says. "At the end of the day, the employee is feeling supported by their manager. The days where we're looking for perfect employees or we're looking for individuals that consistently and regularly meet their deliverables, I think, has been changed towards growth, development, improvement."
And with the changes, HR doesn't need to "police" the whole process, he says.
"If I'm not doing the performance management piece, if I'm not sitting with my employee and having constructive, quality discussions, then it's going to be reflected in my ability for management and, therefore, I as a manager will not have opportunities as I should to grow within the organization," says Smith. "If I treat my people well and develop my people as a leader, my attrition rate will go down, my top performers will move up in the organization."