'Canada will not be truly competitive until all women have access to affordable child care'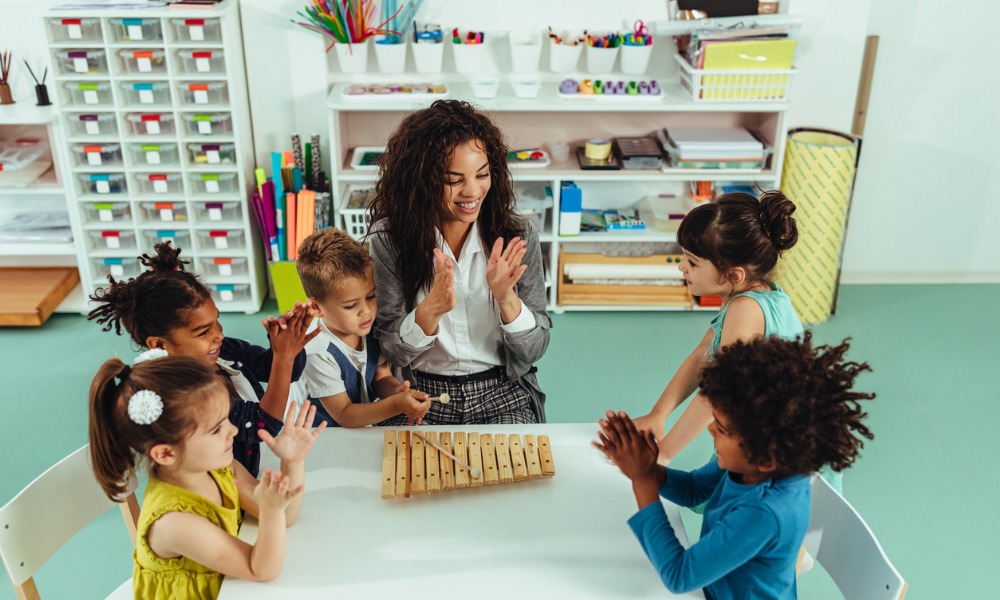 The federal government is looking to build a Canada-wide early learning and child care system.
Making the announcement in the Fall Economic Statement 2020, Ottawa is investing a total of $105 million, with $20 million for a Federal Secretariat on Early Learning and Child Care, $85 million to sustain the existing federal Indigenous Early Learning and Child Care Secretariat, and to help build Indigenous governance capacity and support Indigenous participation in the development of a Canada-wide system.
"I say this both as a working mother, and as a minister of finance: Canada will not be truly competitive until all Canadian women have access to the affordable child care we need to support our participation in our country's workforce," says Chrystia Freeland, deputy prime minister.
"It is also an agenda that makes sound business sense and is supported by many of Canada's corporate leaders – people who have witnessed first-hand the toll this crisis has taken on women, their families and our children. We can only all do better when every one of us is contributing to our full potential."
In July, the federal government announced $625 million in additional funding for the child care sector to help ensure that safe and sufficient child care spaces are available to support parents' gradual return to work as the pandemic subsides.
The department notes that "accessible and affordable child care" helps create jobs and that investments in child care create more jobs compared to similar levels of investment in other industries, "by not only creating direct employment for child care workers, but also enabling growth in women's labour force participation".
Popular approach
A strong majority (86 per cent) of Canadians say it is important that all families have access to quality child care, regardless of income, according to a survey released by the National Union of Public and General Employees (NUPGE).
Nearly nine in 10 (86 per cent) of those earning less than $50,000 found this important, while 83 per cent of those earning $50,000 to $100,000 believe it's important.
Eighty-four per cent of Canadians also say that access to affordable child care is essential for Canada's economic prosperity. And 72 per cent are concerned that there may be fewer child care spaces available after the pandemic is over.
Only 18 per cent oppose the idea of a national, universally accessible, publicly funded child care system, find NUPGE.
Nearly half of men and women say that they are unable to focus on work while their kids are home, according to a survey by LinkedIn published in September.