'These are welcome steps in recognizing the integral work of members during the COVID-19 crisis'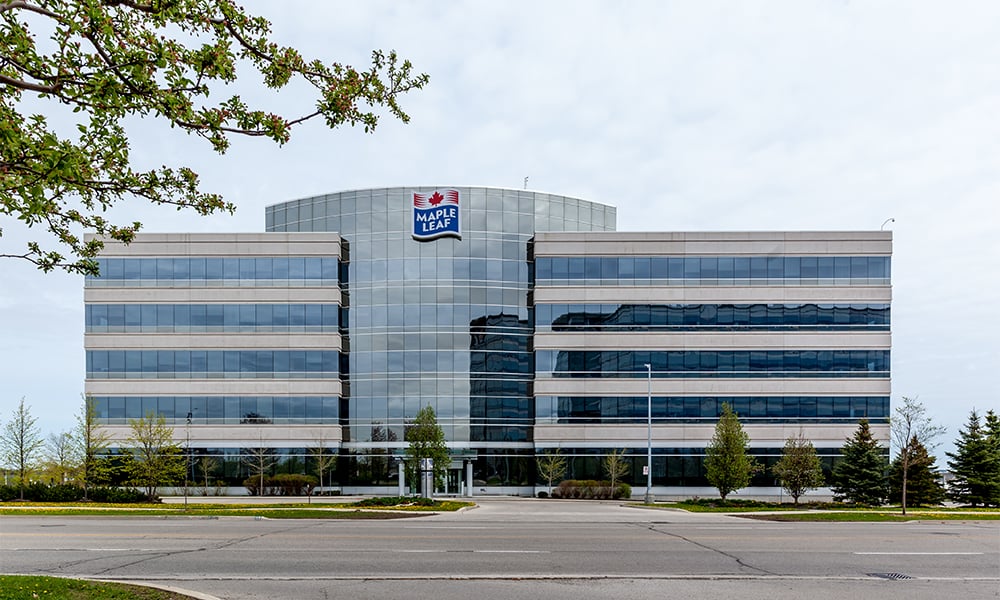 Union members at major meat producers Olymel, Cargill and Maple Leaf Foods will be seeing pay increases and greater safety protections for all front-line workers, according to the United Food and Commercial Workers Union (UFCW Canada).
"The strength and determination that meat processing members have shown as they work to sustain Canada's food supply chain is truly admirable, and these wage premiums and enhanced safety measures are welcomed steps in recognizing the integral work of members during the COVID-19 crisis," says Paul Meinema, national president of UFCW Canada.
Cargill is providing workers at its protein processing facilities wage increases of $2 per hour and adjusting break times and change table configurations so that employees are facing forward and not across from each other. The company also increased sanitation in common areas such as break rooms and restrooms.
Maple Leaf Foods is providing an additional $80 per week – $2 per hour up to 40 hours worked – to all frontline employees. It is also disallowing visitors to their facilities, adjusting break periods to increase physical distancing and sanitizing common areas more frequently.
Workers at Olymel processing facilities will see wage increases of $2 per hour worked, amounting to an extra $80 per week. The company is also implementing changes to break and lunchtime schedules to increase social distancing at its plants, and prohibiting visitors to its facilities while boosting sanitation measures for common areas.
Ontario, British Columbia and Saskatchewan have recently made amendments to their labour laws to provide better protection for workers.