All gains in part-time work, especially accommodation, food services and retail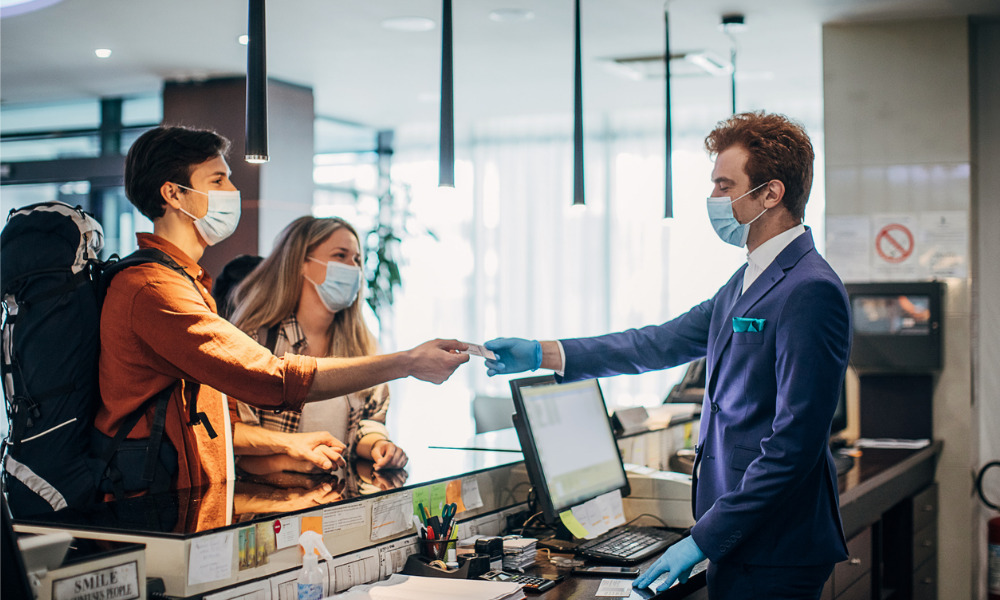 All of the employment increase was in part-time work, which rose by 264,000 (eight per cent) following combined losses of 132,000 over the previous two months.
"Increases were greatest in accommodation and food services and retail trade, consistent with the lifting or easing of public health restrictions affecting these industries in late May and early June in many jurisdictions," says Statistics Canada.
After falling by 143,000 over the previous two months, full-time work was little changed in June, and was 336,000 (down 2.2 per cent) lower than its pre-pandemic level.
"In the coming months, the further easing of public health restrictions is likely to result in a continuing re-opening of the economy and the resumption of business activities. These changes, by creating new opportunities for both workers and employers, could be expected to result in an increase in the level of labour market churn, or the number of workers becoming newly employed, changing jobs or leaving the labour force to pursue other interests," says the government.
"As of June, key measures of labour market churn indicate that the effect of these increased opportunities have not yet been felt."
With restrictions easing across the country, an influx of movement within Canadian businesses is anticipated, says Tanya Gullison, chief revenue officer at LHH.
"We anticipate the planning and early executions of M&As within the third and fourth quarter as businesses look to recovery. This may lead to a sharp increase in career transitions amongst top executives, creating a rippling effect throughout the various levels of organization."
Variations by sector, province
Employment rose markedly in June in several services-producing industries where a high proportion of jobs involve face-to-face interactions with the public, says Statistics Canada,, including accommodation and food services (101,000), retail trade (75,000), and "other" services (24,000).
A recent report found that job postings in the country are rising past pre-pandemic levels.
Employment also rose in educational services (26,000), health care and social assistance (21,000), professional, scientific and technical services (18,000), as well as business, building and other support services (18,000).
"With government subsidies increasingly in appeal to lower-paid workers, industries such as manufacturing, hospitality and construction have borne the brunt of higher rates of job vacancies," says Gullison. "Many of these key industries, which were built upon non-essential front-line jobs, were forced to pause work due to government health restrictions, leading workers to rely on the federal governments income support. With government subsidizations lifting, they will be forced to find new income sources."
As for the provinces, employment increased in the nation's three largest provinces — Ontario (117,000), Quebec (72,000), and British Columbia (42,000) — and in Nova Scotia (14,000). In contrast, employment declined in Saskatchewan (down 6,500)d, Manitoba (down 6,400) and Prince Edward Island (down 1,400). There was little change in New Brunswick, Newfoundland and Labrador, and Alberta.