'June should prove more positive, as provinces start reopening'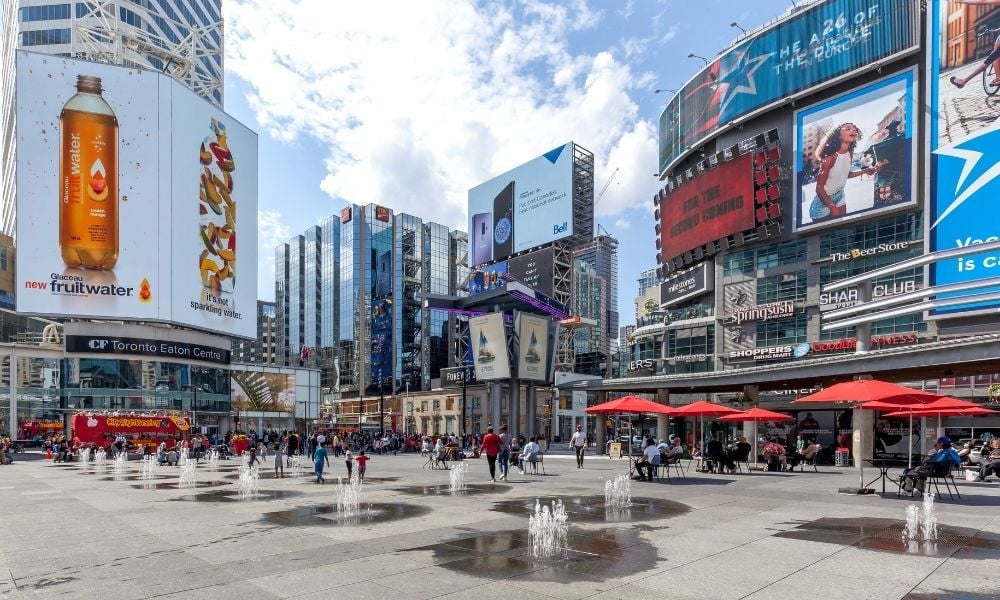 In May, there were big drops in the number of employed workers in the fields of manufacturing (-35,900), wholesale and retail trade (21,200), construction (-15,800) and accommodation and food services (-7,500).
Employment numbers in health care and social assistance (-2,600); finance, insurance, real estate, rental and leasing (-2,400); utilities (-1,800); educational services (-1,200); agriculture (-1,100); and business, building and other support services (-900) were also down.
Employment in other services also dropped by 24,100.
Meanwhile, there were employment number gains in transportation and warehousing
(21,900); professional, scientific and technical services (8,900); natural resources (8,600); information, culture and recreation (5,700); and public administration (1,300).
The unemployment rate was unchanged from the previous month at 8.2 per cent.
'Uneven recovery'
"As Canada continues to battle the uneven recovery and reopening of the labour market, the next question on the horizon is whether or not the range of lower-paying jobs will attract Canadian workers back, or if that portion of the workforce will stay settled with the various government subsidies programs offer at a federal level," says Jim Mitchell, president of HR consulting company LHH.
"Similar concerns arose towards the end of the first wave in June 2020, as small businesses and highly affected industries struggled to stay afloat, such as hospitality and retail. Government subsidies might soon compete with the economic recovery, sparking growing concerns with how these sectors will respond as the country progressively opens."
The May numbers, however, were not unexpected, says Brendon Bernard, senior economist at Indeed Canada.
"It was tough to expect much from the labour market through mid-May, as third-wave restrictions remained tight. June should prove more positive, as provinces start reopening. This could lead to quick gains in some parts of the economy that haven't been operating normally in months."
"At the same time, getting back to a strong labour market will also require progress in areas less directly affected by the pandemic. While the May numbers were a bit disappointing, job postings on Indeed remain elevated, suggesting solid employer hiring appetite."
Nearly seven in 10 (69 per cent) of employers globally are struggling to find workers to hire for specific positions, marking a 15-year high, according to the ManpowerGroup.
Provinces, territories
Across provinces and territories, employment numbers fell in Ontario (-31,600), Nova Scotia (-22,200), Quebec (-8,000), Manitoba (-2,900) New Brunswick (-2,700), Newfoundland and Labrador (-2,100), British Columbia (-1,900), Alberta (-1,000), Yukon (-300), Nunavut (-200).
"Even as we begin to see improvements in key public health and heath care indicators, these numbers are a stark reminder of the toll COVID-19 continues to take on individuals, families and businesses across the province," says Vic Fedeli, Ontario's minister of economic development, job creation and trade. "Today's job numbers remind us of the hardship the pandemic has imposed on individual Ontarians and their families. But with more vaccines being distributed and record investments in our health care system and the economy, we can see light on the horizon."
Only Saskatchewan (4,100) Northwest Territories (500) and Prince Edward Island (300) recorded gains.
"We are moving closer to the day when our economy fully reopens, but we must continue to be vigilant against COVID-19. We all know that a healthy economy and a healthy B.C. go hand in hand. Please do your part, get registered for your vaccine, book your appointment and help us all get back to doing the things we love to do together," says Ravi Kahlon, B.C.'s minister of jobs, economic recovery and innovation.