Finance minister says package 'shocking'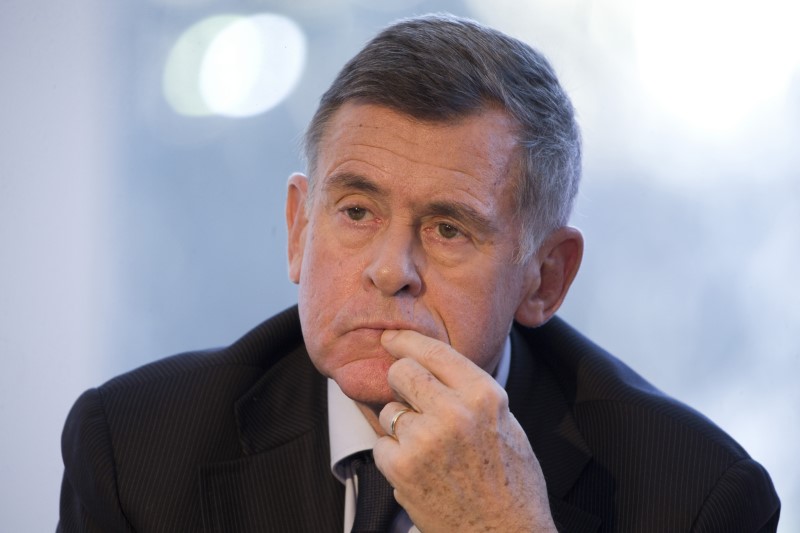 PARIS (Reuters) — Former Carrefour chief executive Georges Plassat is to give up part of his departure package, the French retailer said on Saturday after facing pressure from employers' bodies, unions and the government over his payout.
Shareholders approved Plassat's 2017 payout by over 68 per cent of votes cast at an annual shareholders' meeting on Friday, drawing whistles and boos from union representatives and individual shareholders.
Carrefour said in a statement that Plassat, who stepped down in July 2017, had decided not to apply a clause in his departure package under which he would get nearly 4 million euros (C$6.1 million) for committing not to join a competitor.
It added that Plassat had taken the decision "due to the incomprehension surrounding the financial conditions" of his retirement.
Paris-based Proxinvest, a shareholder advisory firm, said before the shareholder vote that since Plassat had retired at the age of 68 the non-competition clause looked like a "disguised retirement benefit" not in line with widely accepted French employers' guidelines.
Finance Minister Bruno Le Maire weighed into the matter on Saturday saying that the package was "incomprehensible and shocking" since Plassat had left the company in a "deteriorated situation."
Since Plassat's departure, his successor Alexandre Bompard has had to announce job cuts and store closures to boost the performance at Europe's biggest retailer while also launching an e-commerce offensive and seeking a Chinese partnership.
Le Maire criticized Carrefour's shareholders for approving the package and discussed the matter on Saturday morning with Bompard and the heads of the AFEP and Medef employers federations, a ministry official said.
French employers' federations AFEP and Medef said afterwards they would revise their executive remuneration guidelines to avoid big divergences from their payout recommendations.
Most large listed French companies follow the recommendations and shareholder say-on-pay votes have become binding in French law since last year.
French carmaker Renault has also faced pressure over shareholder votes on pay with investors voting on Friday only 56 to 43 per cent in favor of last year's 7.4 million euro (C$11.3 million) payout to Chairman and CEO Carlos Ghosn.
Ghosn, who lost a 2016 shareholder vote on pay, agreed to cut his 2018 compensation by 30 per cent to secure French government backing for his renewal.
The French government, Renault's biggest shareholder with a 15 per cent stake, opposed the 2017 payout but backed this year's reduced package.