Asking workers to use accrued overtime, unused vacation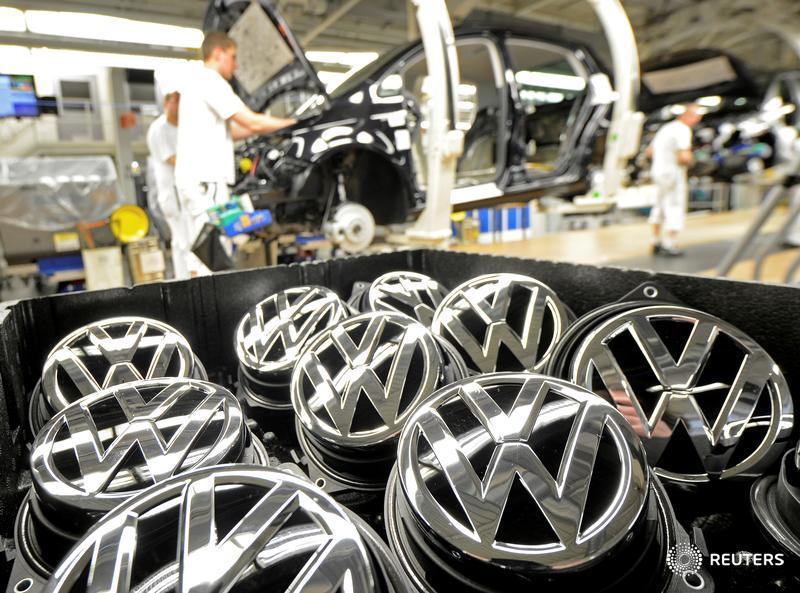 BERLIN (Reuters) - Volkswagen, ramping up output after more than a week of disruptions, said it has avoided trimming the hours of most of the 28,000 workers affected by suppliers retaining parts.
Production of cars, gearboxes, emissions systems and engines in Volkswagen's (VW) German home market has been curtailed by two suppliers refusing to deliver seat covers and cast iron parts after VW canceled a contract without notice.
Since Tuesday, when VW and the suppliers resolved the conflict, production of gearboxes and engines at the Kassel and Salzgitter plants has returned to full capacity thanks to "flexibilisation measures," VW said on Friday.
VW is struggling to rebuild its reputation and meet billions of dollars of costs after admitting last September to installing illegal software to mask toxic emissions on about 11 million diesel vehicles worldwide.
It said it is making "intensive preparations" to return output of the top-selling Golf and Passat models at factories in Wolfsburg, Zwickau and Emden to normal levels as soon as possible. It did not specify what sort of preparations.
To cushion the impact of production halts on employment, VW is using different means at the six affected plants, such as asking workers to use accrued overtime and unused vacation as well as prioritizing orders not affected by missing parts, a source close to the carmaker said.
VW applied for government support under Germany's "Kurzarbeit" or short-time work programme for workers in Emden where the carmaker idled vehicle production from Aug. 18-24 due to the shortage of seat covers.
Under the programme, firms are encouraged to reduce labor usage by reducing hours rather than jobs, while the federal government subsidizes the wages of workers placed on reduced work weeks.
Application for the subsidies is politically sensitive because the scheme was designed for companies affected by economic circumstances or unavoidable incidents such as flooding.
VW suppliers Car Trim and ES Automobilguss, both part of Bosnia's Prevent group, triggered the disruptions last week by halting deliveries of seat covers and cast iron parts for gearboxes after VW had canceled a contract without notice and refused to pay 58 million euros ($65 million) in compensation, according to sources.
As part of Tuesday's compromise, VW and Prevent agreed to cooperate for at least another six years and will start talks in the near future on how to develop their partnership, two sources familiar with the matter told Reuters.
Spokesmen for VW and Prevent on Friday declined to comment on the coming negotiations.