Can a worker refuse to come to work? How do we handle pay? What about business travel?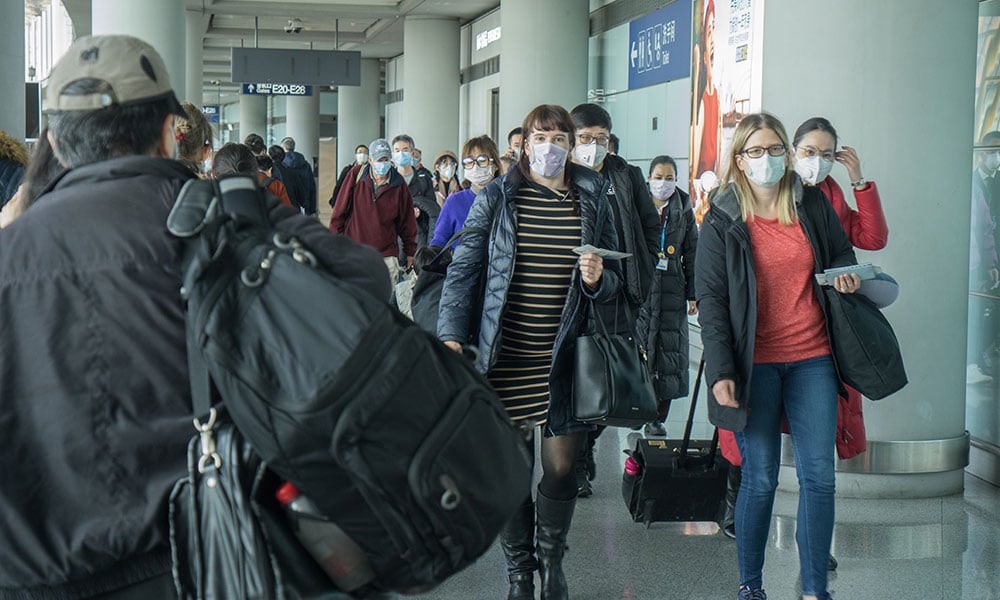 The COVID-19 coronavirus continues to spread around the world. As of March 2, there were 88,948 confirmed COVID-19 cases in the world affecting 64 countries, according to the World Health Organization, with 27 in Canada.
Although the virus is far from becoming a pandemic in Canada, employers must know their responsibilities in keeping workers safe and preventing the spread of the virus, including ensuring cleanliness and hygiene.
However, employers have various other legal considerations:
How do we handle business travel?
As of March 3, the Canadian government has active travel health notices for COVID-19 in China, Hong Kong, Iran, Japan, NorthernItaly, Singapore and South Korea.
Employers should not only discourage employees from travelling to affected areas for business, but encourage them to disclose any voluntary travel to affected areas, according to Field Law. Employers must also advise employees that their return to work after such travel will be reviewed on a case-by-case basis.
All travellers returning from any area affected by COVID-19 in the last 14 days must self-isolate and stay at home for a total of 14 days from the date they left the affected area, according to the Public Health Agency of Canada,. They must also contact their local public health authority within 24 hours of arriving in Canada.
If an employee has returned from travelling to an affected area or has been in close contact with someone ill with the coronavirus, an employer may ask the employee to remain at home during the 14-day maximum incubation period on a work-from-home setup, according to the law firm Littler.
What are the payment options?
If working from home is not an option, the employer should determine whether the company's sick leave policy or the employee's employment contract to determine if they entitle the employee to sick leave benefits while under quarantine. Employers should also determine where short-term disability coverage is available, says Littler.
If these are not available, the employer may consider:
asking the employee to use vacation days
asking the employee to apply for employment insurance sickness benefits
pay employees full wages and benefits.
Employees who are infected with the coronavirus due to the nature of, or in the course of, their employment (such as travelling to China for business or due to exposure in the workplace) may be entitled to workers' compensation benefits, says Littler.
What if a worker refuses to work?
In Canada, employees can refuse work if they believe that there is a dangerous condition at work constitutes a danger to their health and safety. If an employee refuses to come to work because they're worried about contracting the coronavirus, employers should carry out an investigation and, if applicable, take action to eliminate the danger in accordance with the Occupational Health and Safety Act (OHSA), says Field Law.
While the investigation is ongoing, the worker is entitled to the same wages and benefits that they would have received if they had continued to work.

If a worker falls ill due to the coronavirus or is self-quarantining, they're "afforded the same discretion and subject to the same procedures as an employee who is unable to work due to an illness," says law firm Devry Smith Frank.
There are several types of leaves workers — or even a family member — can consider if they fall ill, including sick leave, family responsibility leave, family medical leave and family caregiver leave, says Littler.
Should there be workers who cannot come to work, employers must ensure not to overwork healthy employees. The law governs the maximum amount of time an employer can require of workers, even in time of a potential pandemic, says Field Law.
"If an employee's hours are extended, the hours should only be increased to the extent necessary to avoid serious interference with the ordinary working of a business, undertaking or other activity."