Survey finds this leads to procrastination, higher turnover, less productivity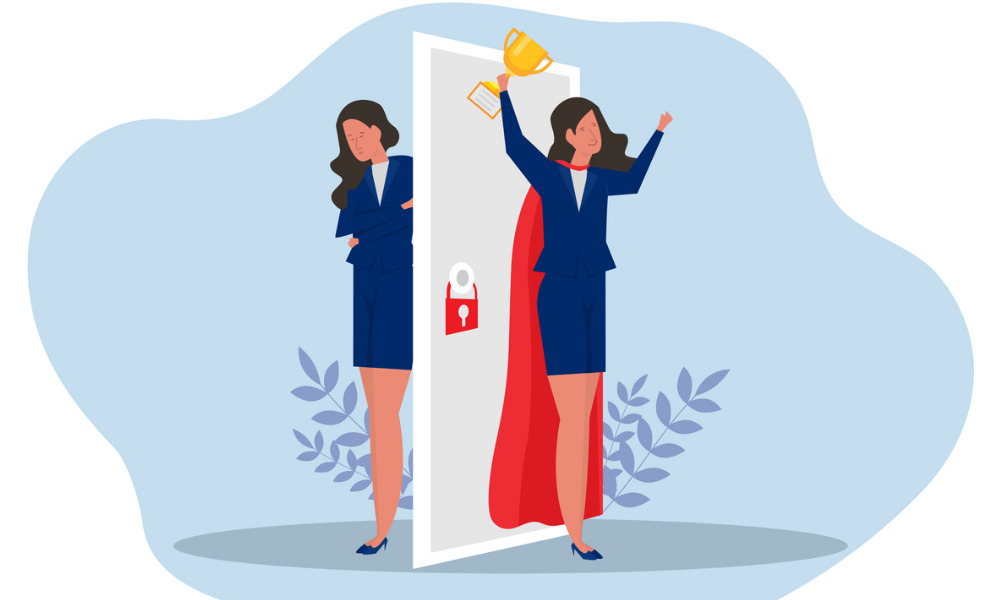 Nearly three in five (58 per cent) workers experience importer syndrome in the workplace – meaning they often believe they are inferior to others or have faked their way into positions despite impressive accomplishments, according to a report from Indeed.
Overall, more than one in 10 (13 per cent) employees and one in five (20 per cent) of senior managers admit they "always" or "very frequently" feel like a fraud, finds the survey of 2,500 workers in the U.K.
This train of thought is far more common among transgender respondents, (64 per cent) compared with women (21 per cent) than men (12 per cent).
Younger workers (25- to 39-year-olds) are also far more likely to have this experience (27 per cent) than 65 year olds or older (three per cent).
"This is quite common in all workplaces, but has particular implications in corporate and academic environments, where certain jobs hold a lot of power and have a lot of responsibilities," says Fabienne Palmer, a clinical psychologist who consults organizations in the creative industry.
Employers with workers who experience frequent imposter syndrome face considerable challenges, finds Indeed:
greater levels of procrastination (63 per cent)
longer working hours (57 per cent)
higher staff turnover (44 per cent)
a loss in productivity (41 per cent)
employees who avoid applying for internal promotions (39 per cent).
People just can't stop working, even when they should be taking a break, according to a previous survey by MyPerfectResume.
"If you feel you don't fit the mould, or represent something slightly different from the norm, imposter syndrome, or the sense you are left with — the emotions, thoughts, and feelings in your body — can really impact on your sense of self, your confidence, and ultimately your capacity to thrive in the workplace," says Palmer.
Despite this, nearly all (94 per cent) of workers haven't discussed their feelings at work, according to the report.
That's because they fear they could be seen as a less capable employee (64 per cent) and say they would be embarrassed (52 per cent). One in three (33 per cent) worry that it would not be taken seriously and 29 per cent are concerned that their manager would tell others in the organization.
Talking about the problem can help reduce the shame and stigma associated with experiencing these thoughts and feelings, says Palmer.
"The better we are at spotting the signs and noticing what it feels like when we experience imposter syndrome in ourselves, the better we are at speaking about it and noticing it in others. Over time, if more people notice and talk about it, there is likely to be a shift in how we deal with it, too."
Many workers are looking for more mental health support from their employers, according to a recent study.
"Imposter syndrome should not be seen negatively. Realize that it's about the cognitive ability to recognize a problem area, analyze its impact on your goals, create a plan to improve yourself and seek guidance," says Matthew Warden, Salesfore administrator at SWORD Health.