With a strong work-from-home strategy, recruitment and onboarding shouldn't be any less of a priority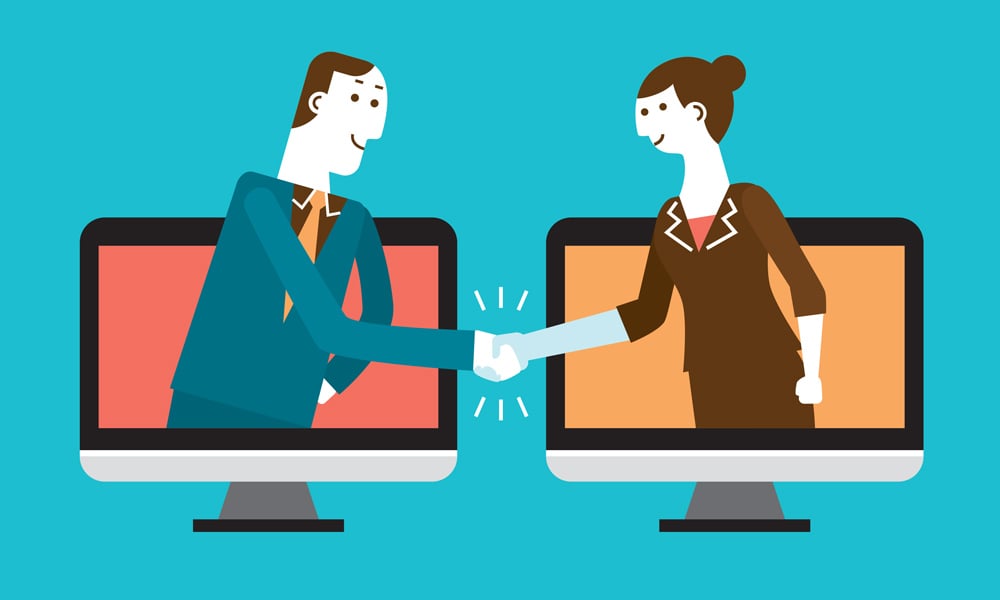 Hiring during the ever-changing COVID-19 climate may seem daunting, but employers that are able to get out of a fight-or-flight mode and maintain a long-term vision will come out stronger than before.
While many workers are concerned about their job security or have been given the opportunity to assess their current employment, now is also a great time for recruiters to keep their pipelines filled with potential team members.
Candidates are super responsive right now. Even those who are happy in their current positions are more open to chatting about other opportunities, taking a just-in-case approach to their careers.
Over the last few months, employers have been forced to change their procedures to support employees working from home. As restrictions slowly lift, many leaders and employers are choosing to stick with a strong work-from-home strategy to remove the guesswork from the coming months and control what can be expected and accomplished.
Recruitment and onboarding strategies shouldn't be any different. Now is a prime time to engage a sourcing task force to make sure you have access to the very best talent and fit for your teams.
Stabilize the interview process
We all know that people don't get a second chance to make a first impression — this is true for both a candidate and potential employer. And while those first impressions might not be happening face to face during the pandemic, employers should strive for the same professionalism and structure that were the norm a few months ago.
Take for example Vancouver-based software company Thinkific. The pandemic hasn't stood in the way of its growth plans, and to keep potential talent informed about its current process, the company has outlined expectations for both sides in an online blog (at www.medium.com/thinkific). These include what candidates should expect before applying, after applying and the five stages of the hiring process.
This transparency is a stellar way for companies to not only clarify this particular process but show the approachable professionalism that employees can expect.
Here are some key ways to stabilize the remote interview process:
Before the interview: Be crystal clear in job postings about what your process currently looks like and what you expect. As much as possible, stick to the same application, interview scheduling and candidate research procedures that were previously in place.
For example, if a representative from HR would usually handle the original communications, stick to that process. If a candidate would usually prepare a portfolio or complete a take-home assignment, stick to that process.
Do the same due diligence and research on interviewees that you would have from the office. Initial interviews shouldn't feel like a meet-and-greet — you should already know the job candidate's history and credentials — so this is a chance to ask value-based questions and follow a topgrading methodology or another thorough investigative process you like.
Be sure to be prepared well before the scheduled Zoom call to save time for the both of you.
During the interview: Working from home has its perks, but it doesn't always set the stage for top-tier professionalism. Even if people usually work in their sweats with their dog in their lap, now is not the time. Present yourself as you would in person to a candidate and expect the same from them.
Also, communicate with any people that you share space with — such as a partner, kids, nanny or roommate — that you need this window of time to be without distraction or unnecessary noise.
Once you're on the call and have exchanged pleasantries, your first comments should be frank about the current process: What parts of this will be the same as an in-office interview? What parts are different?
Be clear with the candidate about expectations. Be clear with the candidate about what they can expect during the interview and any steps to follow.
After the interview: As with the pre-interview prep, try to maintain the normalcy of how post-interview followup is usually run at your company. Any shortlisted talent should be contacted with the standard next steps, and successful talent should follow the onboarding process. Consider taking a blended learning approach to your onboarding process.
Remote onboarding
The beginning of a team member's time at a new company sets a critical foundation for their success and happiness. Again, employers want to ensure newcomers have the most personal experience possible even though they aren't physically in the workspace.
Here are a few ways to ensure that happens:
Have a set onboarding plan for your team: You'd be surprised to know how many businesses don't have a standardized onboarding procedure — even pre-COVID. Make sure the new hire: is introduced to their team; understands to whom they report; is clear on the duties of any of their direct reports; is walked through the company handbook; and clearly understands their work, key performance indicators (KPIs) and office culture expectations.
Set daily check-ins: Nipping potential problems or miscommunications in the bud will save you and your team time and money down the road. Every company is unique, so don't assume a new hire does things the same way you expect. Set a meeting rhythm that allows for transparent, frequent communication.
Set new employees up for success: This can be as simple as making sure that they have the equipment they need at their home office and giving them a direct contact in IT for support getting set up. However, this also means having someone walk them through shared folders and resources so they can flourish.
Use video when possible: Yes, Slack is a wonderful tool that keeps people connected. But for an employee who hasn't had much facetime, it can be very impersonal. Save them the guesswork from written texts, requests and tone by having current team members book video calls as often as possible. Allow your team to get to know the new hire as personally as possible.
Engage current teams: Onboarding should be a team task. Most positions require contact with multiple team members, cross-department. Get employees on board with onboarding to support and personalize the process for each new hire.
When it comes to working from home, the best action is over-communication between you and your team members. If your expectations are 9 a.m. to 5 p.m., state that. If you're willing to be flexible so that parents can balance homeschooling and meals or employees can get outside for walks and exercise, be clear on what flexibility means.
Not shockingly, it all comes down to communication. Employees are expected to communicate their working hours, what exactly they're working on and how team members can access shared documents, files and folders they may need.
Flexibility is great, but be sure to have short-term success markers and KPIs set up to ensure productivity stays on track.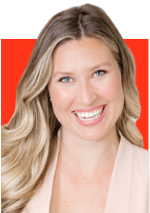 Nicole Davidson is founder and CEO of Beacon HR in Vancouver. For more information, visit www.beacon-hr.com/covid-19 using the access code beaconhr for a complimentary guide.